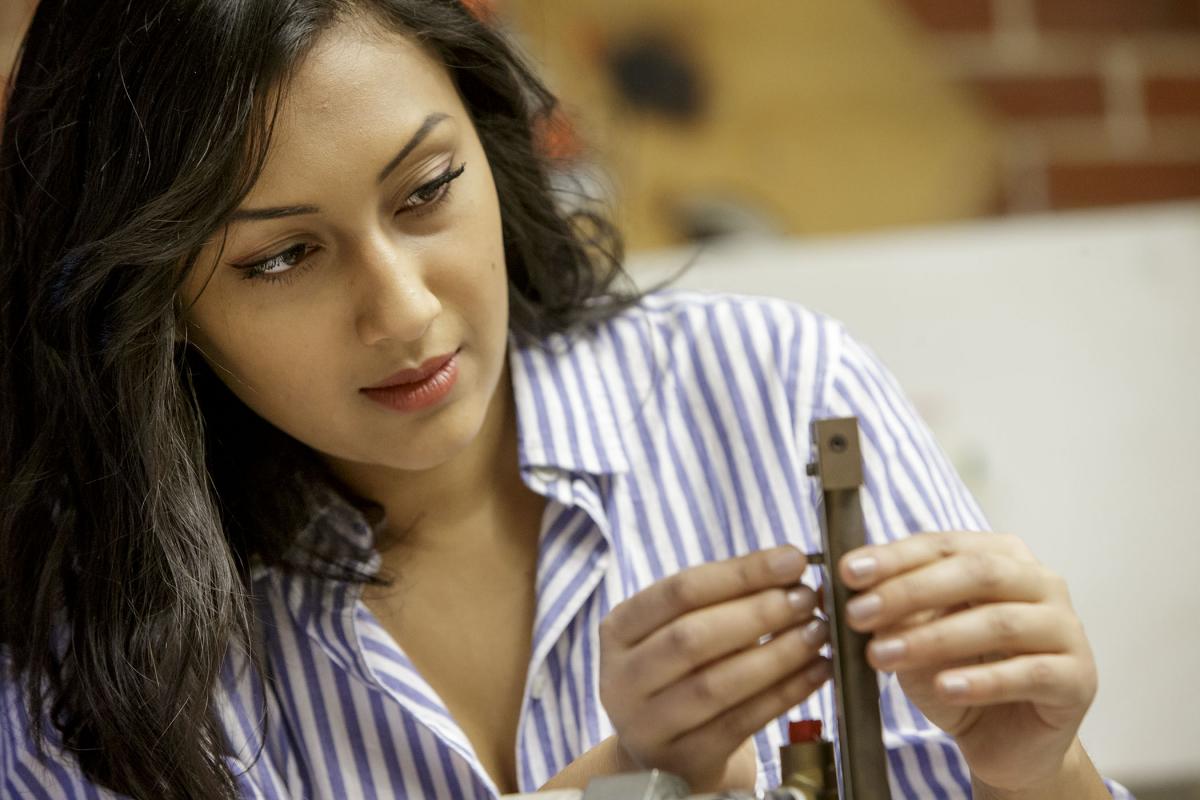 Working on Water
Tuesday, May 1, 2018
OSU junior plans to use biosystems engineering degree to improve access to clean water around the world.
By Rachel Metzger
Joanna Quiah has a dream to change the world. She realized that dream on a trip to her parents' home country of Bangladesh.
"I can't drink the water there because I get sick every single time," she says. "I think water is a basic human right, and everyone should have access to it. It is sad that a lot of places still don't, especially where my family is from."
Fueled by her passion for water and helping people, Quiah wanted to pursue an engineering degree.
"I was looking for a university that could push me academically, support me financially and provide a home away from home," she says. "Little did I know my dream university was less than an hour away from my own house."
While touring OSU's campus, Quiah experienced the feeling of home and the family atmosphere she had heard so much about.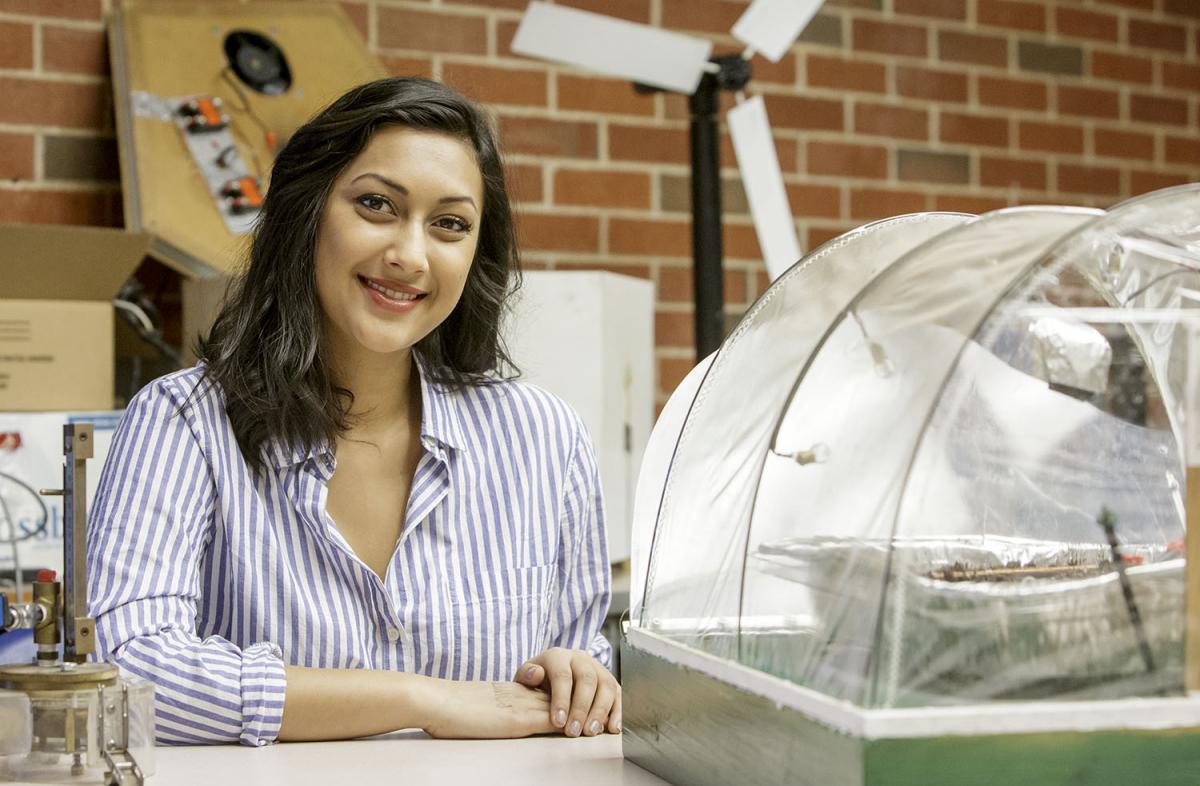 "Everyone who talked about OSU around me just had such a passion for it, and I was thinking, 'I want to be one of those people someday,'" Quiah says.
Her interest in engineering coupled with her desire to be outdoors led Quiah to biosystems engineering, a major housed within the College of Agricultural Sciences and Natural Resources and the College of Engineering, Architecture and Technology.
"I have this passion and love for the outdoors," she says. "Throughout middle school and high school, we had a lot of programs that taught us about how the environment is deteriorating, and it broke my heart."
Quiah, now a junior at OSU, was interested in water and wanted to help people even before she entered college, and undergraduate research opportunities are furthering her interest and desires.
"I think undergraduate research is extremely important to anyone who is really wanting to further their experience and their education, not only in their field, but also when it comes to working with other people," she says. "If you want hands-on work with what you are going to be doing later on in your education, I think it's a great thing to do."
Quiah also is learning more about the opportunities for engineers to improve water systems.
"Improving water systems means finding ways to make [water] cleaner and finding ways to make it less expensive to deliver to people," she says. "That is our biggest challenge right now."
She hopes to travel internationally one day to help improve local water systems.
"I am hoping to go to Africa and help build water wells and help with their irrigation and water systems," she says. "That is the dream."
Quiah is participating in the Consortium for Advanced Bioeconomy Leadership Education program. As OSU's student representative in the CABLE program, which is funded by the United States Department of Agriculture, Quiah travels to conferences, attends webinars and will develop and lead an on-campus activity for students that focuses on the bioeconomy.
Her mentor for the program, Ray Huhnke, director of the OSU Biobased Products and Energy Center and professor in the Department of Biosystems and Agricultural Engineering, says Quiah was selected as OSU's delegate because of her interest in renewable energy as well as
 her experience in leadership and in the industry.
"Joanna is passionate about renewable energy; she is inquisitive and is a hard worker," Huhnke says. "She is willing to move out of her comfort level to try something new."
Quiah stepped out of her comfort zone when she chose a major in CASNR. With her suburban background in Edmond, Oklahoma, she was initially afraid she would not fit in, but she soon realized a cowboy hat and boots aren't required to be a part of CASNR.
"My first impression was that though a lot of the students here lived a different lifestyle growing up than I did, it's also a really diverse [college]," she says. "There are a lot of kids that grew up the way I did, too. It broke all of my expectations."
Quiah is enjoying the unique experience biosystems engineering offers and encourages future students to look into the program, especially those who have an interest in food or water.
"[Biosystems engineering is] a growing industry, and it's growing in technology," Quiah says. "There are constantly new factors being added in. If you like a world of change, it is definitely something to consider. People are never going to run out of a need for water and a need for food."