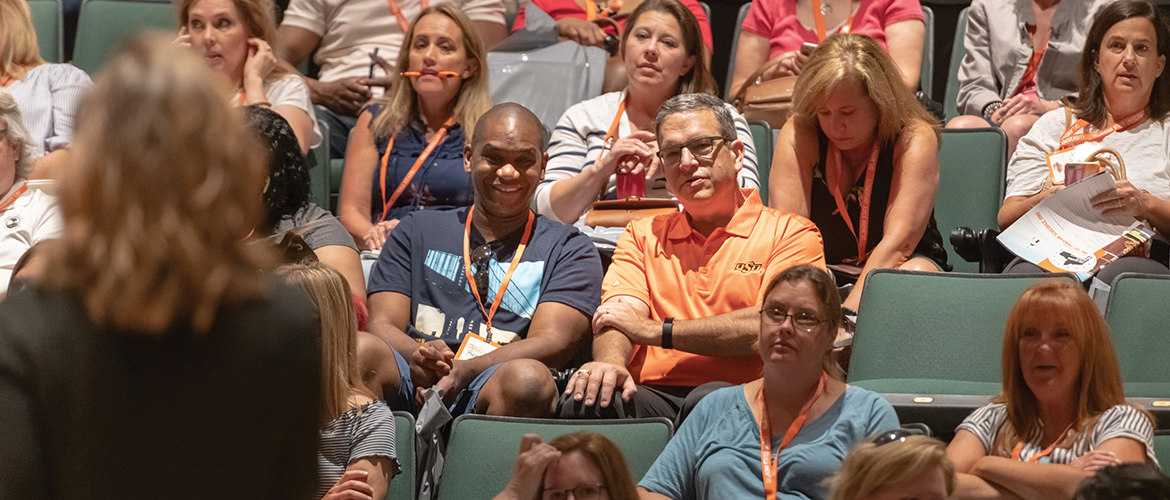 Arts and Sciences Gets a New Dean
Thursday, August 29, 2019
Glen Krutz is excited to take the helm of OSU's largest college
Glen Krutz, the new dean of Oklahoma State University's College of Arts and Sciences, embraces the challenges that come with leading CAS.
"I am excited to join OSU's largest college and the intellectual heart of this great American land-grant university," Krutz said. "President (Burns) Hargis and Provost (Gary) Sandefur are big advocates for the liberal arts and sciences. In Oklahoma, now more than ever, it is important that students gain depth in these elemental fields of study, so as to make deep contributions to their community after graduating from OSU."
Krutz, formerly a political science professor and senior vice provost at the University of Oklahoma, had not been pursuing a deanship, so he sought advice from people he trusted. They told him good things about OSU and reminded him how rarely major universities have open dean positions.
"I applied, and from the first interview here, I really liked the vibe," Krutz said. "I liked the hard questions they asked and what they had to say about OSU. There were several people on the committee who had degrees from or worked at OU, so they were able to compare the universities. It was a delightful exchange during a one-hour interview that would normally be stressful, not fun."
Krutz was hired after an intensive national search that began last fall. A 19-member search and screening committee included faculty, staff, alumni and students. They narrowed the pool of candidates through interviews, reference calls and written responses to a slate of questions. Krutz was among the four finalists who made daylong campus visits and attended public forums last winter.
"Dr. Krutz received significant support from the many individuals and groups involved in the interview process," Sandefur said. "I am confident we succeeded in identifying the individual best suited to lead the College of Arts and Sciences, and I look forward to Dr. Krutz joining the Academic Affairs leadership team."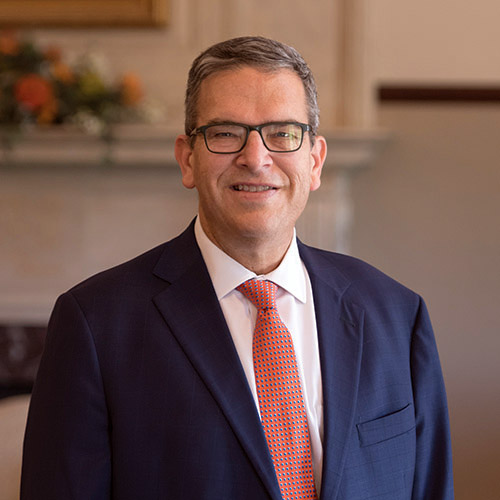 Krutz has also been named the Puterbaugh Foundation Chair. That position was established by the Puterbaugh Foundation, based in McAlester, Oklahoma. As the chairholder, Krutz will direct funds "to important educational purposes that improve the public good."
"Philanthropy was the real legacy of Jay Puterbaugh, a favorite son from southeastern Oklahoma," Krutz said. "The Puterbaugh Foundation continues to help the state of Oklahoma through a variety of programs in education, including the Puterbaugh chairs program at OSU."
Krutz earned a bachelor's degree in political science and speech communication, and a master's in public administration from the University of Nevada, Reno, which is a land-grant institution. His doctorate in political science is from Texas A&M. His research fields are political institutions, public policy and administration, and research methods.
He joined OU's faculty in 2002 and began working in the provost's office in 2010. While he enjoyed that, he is looking forward to "getting closer to the action of teaching and research."
"I want to be in contact with students, faculty and alumni," Krutz said. "In fact, I'll need to be in contact with all of those groups regularly to be a good dean, and that appeals to me. I've gotten to know the administrative team a little bit, and I'm excited and fortunate to have a great team like that. I'm looking forward to developing relationships with faculty, students and alumni."
Krutz's first faculty position was a three-year stint at Arizona State University. Prior to that, he spent three years working for the Nevada System of Higher Education's Office of the Chancellor. His first job out of college was spending a year as a legislative staffer for U.S. Sen. Richard H. Bryan.
His wife, Julie, is the coding lab manager at the OU Center for Risk and Crisis Management. They have been married 27 years and have three adult children.