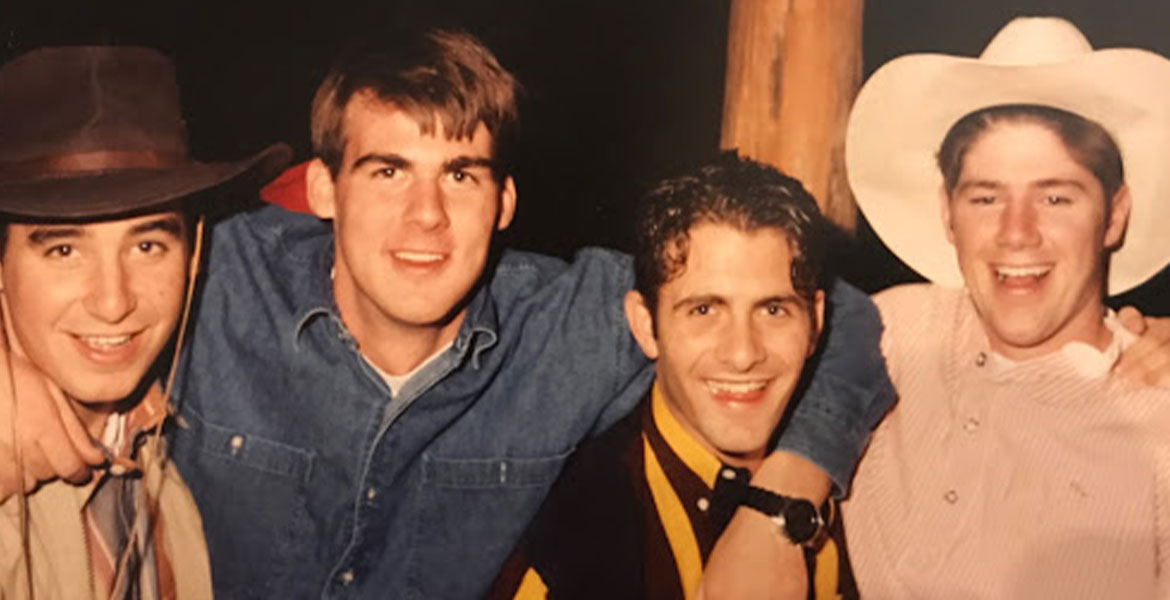 A Beta Theta Pi brother remembers Stitt
Wednesday, May 1, 2019
Kevin Stitt's Beta Theta Pi pledge brother Hobie Higgins has known the Gateway Mortgage founder and Oklahoma governor since their more carefree days at OSU.
"He was in varsity revue, intramurals, went to parties — he definitely got the college experience!" Higgins said.
"But if you lined up all the guys from our fraternity, you would have chosen Kevin to do something big with his life," Higgins said. "While the rest of us were thinking about what bar we were going to for the evening, Kevin was more big-picture and focused.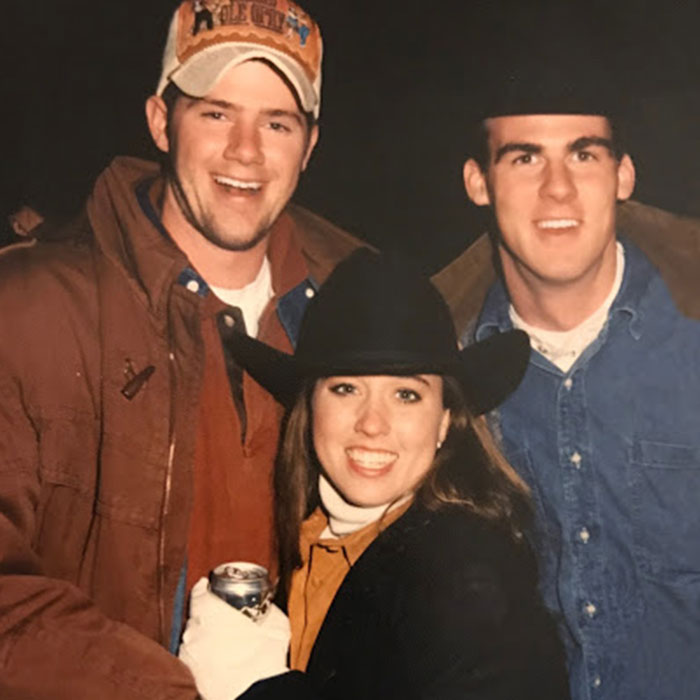 "I know Kevin was probably not the ideal pledge for a fraternity, honestly. There's a lot of silliness that goes along with pledgeship, and that wasn't part of Kevin's future-focused plan. But Kevin doesn't quit. So many people quit, but he's relentless!"
Higgins, it seems, owes Kevin Stitt much from their time on campus.
"Kevin and I went to a memorization seminar over in the Seretean Center, and we sat behind two Gamma Phi women. One of them liked Kevin, and she asked him to be her date for an upcoming date party. He said he'd go, but only if her friend would take me as her date! She hesitantly agreed, and today I've been married to her for 22 years!"
Sixteen years ago, Higgins was looking for a job, and Kevin Stitt was the first call he made.
"He was the sharpest, most visionary person I knew, so no matter what he was doing — even if he was selling carpet — I wanted to be part of what he was doing." They've remained close friends, and for the last 16 years Higgins has worked for Gateway. He oversees employee and community engagement.
"The thing about him, even back then, he was a little different. Motivated, serious, and focused on the future."
- Hobi Higgins