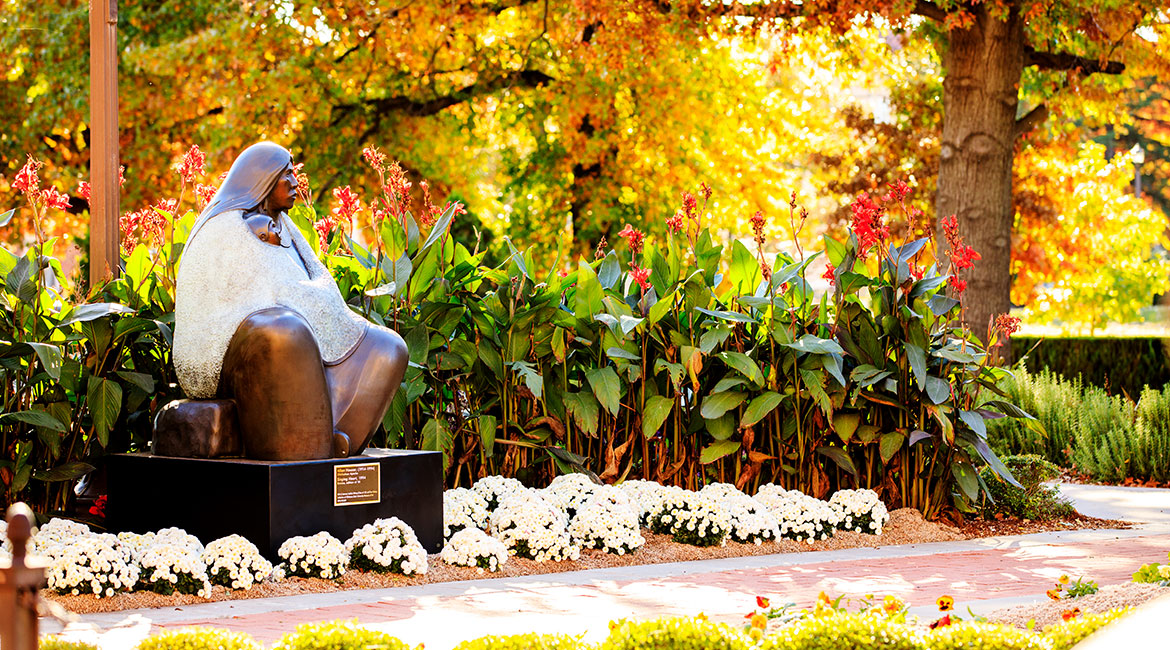 Visual Arts
Wednesday, May 1, 2019
Impact.
Influence.
Inspiration.
Visual Arts.
Creativity in View
At Oklahoma State University, love for art is coming into its own. Ready for its close-up. Its time in the spotlight, if only we take the time to see it. Feel it. Appreciate it. Love it.
From stunning sculptures enlivening the Stillwater campus to striking landscaping designed to welcome one and all, art is taking its rightful place in the public realm.
There's more. The OSU Museum of Art, open since 2014, continues to offer impressive exhibits, free to all.
Artists are found in places expected and not so expected. Native American artist Harvey Pratt brings his range of experiences — Cheyenne, Marine, law enforcement investigator — to his work, including the upcoming National Native American Veterans Memorial. Architecture is an art itself; an architecture professor dabbling in art might not be too surprising. But one look at Dr. Moh'd Bilbeisi's work cancels any thought of "dabbling." So, too, the works of former NBA and OSU basketball star Desmond Mason and current student Rachele Cromer elevate expectations to new highs. A new appreciation for J. Jay McVicker is growing and has resulted in an exhibition at the Museum of Art and a new book. And more than 30 years after his death, Doel Reed continues to stand tall in the world of art.