World-Class Experience Gained
Wednesday, May 1, 2019
The Chamber Music Festival's master classes create a lasting impact for students

Months ahead of its grand opening, The McKnight Center for the Performing Arts continued to make an impact across Oklahoma with its second-annual Chamber Music Festival. From Feb. 25 through March 3, the festival visited Tulsa, Oklahoma City, Dallas and Stillwater and included performances from Grammy-nominated and internationally known musicians. The weeklong event gave attendees the chance to experience intimate performances and music like never before.
"We loved bringing this year's stellar lineup to chamber music lovers across the region," said Mark Blakeman, the Marilynn and Carl Thoma Executive Director of The McKnight Center. "As we draw closer to The McKnight Center's October grand opening, events such as the Chamber Music Festival serve as a beacon for the center and the high-quality performances it will offer Oklahomans."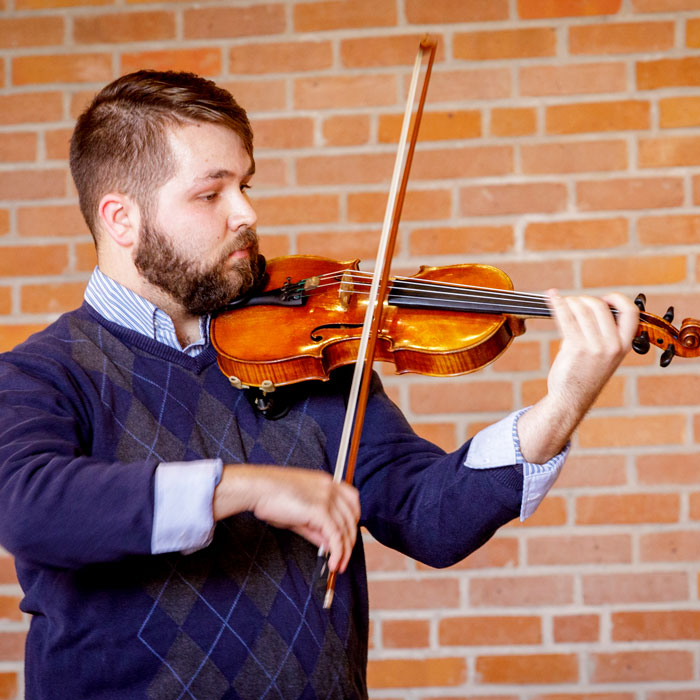 Perhaps the most impactful aspect of the Chamber Music Festival were the master classes coordinated by The McKnight Center. These sessions allowed students to interact directly with world-renowned musicians, receiving direct feedback and correction for their work.
Dr. Howard Potter, head of the Greenwood School of Music, explains how these master classes can be life-changing experiences for students.
"Students will learn new approaches to problems, see and hear up-close world-class performers, make personal connections with them and be inspired to reach for the stars for the rest of their lives," Potter said. "The impact the master classes are having is just beginning to scratch the surface. I would estimate that once this all gets fully up to speed, we will have about 50 master classes per year, each with about 100 students in attendance."
This year's first master class featured world-renowned violinist Alexander Kerr and violist Lesley Robertson. Each musician brought their own style and approach to teaching and assisting students.
Kerr, an accomplished and versatile violinist, is an active chamber musician who has collaborated with countless musicians at festivals around the world. His expressive and charismatic style was evident as he interacted with OSU music students.
Kerr began by asking questions about what the student wanted to improve or fix. He was detailed and involved with his advice and played through pieces with students to show them exactly what he was seeking. He constantly gave compliments and incredibly detailed feedback while students like Thomas Neely were performing.
Neely, a fifth-year violin performance major, worked alongside Kerr at Bennett Chapel.
Kerr gave tips to correct a wobbly sound Neely felt he had. Kerr used the idea that playing violin is a combination of athletics and physics to show Neely how to commit to what he was doing with his left hand and remedy some of the issue.
Neely absolutely loved the master classes. "It's great to get experience from other teachers and other professors. There is always a new aspect of something that we haven't discussed before," he said.
He added that the fresh perspective allowed him to discover new approaches to playing.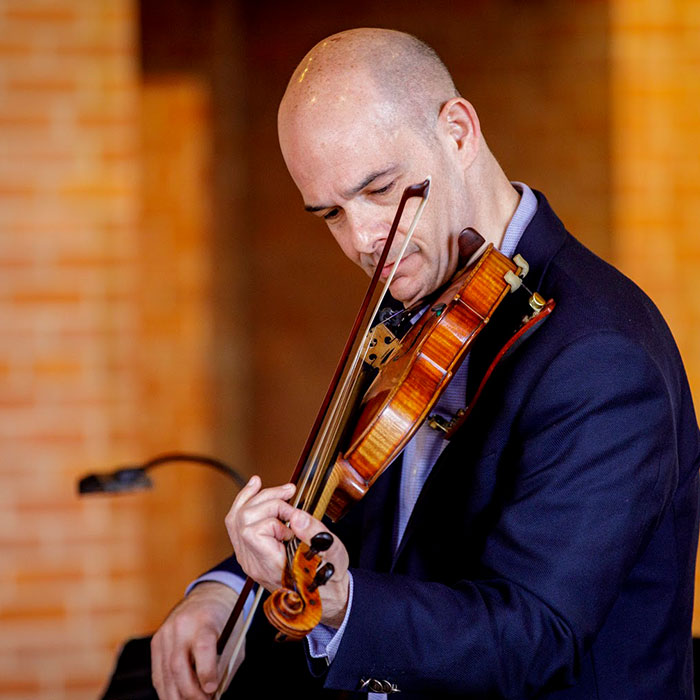 "Alexander Kerr brought up things that I haven't even thought of approaching in my own practice," Neely said. "It's kind of opened up a whole different side of the music for me to look at."
Robertson, a renowned violist and founding member of the St. Lawrence String Quartet, used her own experiences and past challenges to give students context to her critiques. Her main points were centered around grabbing the audience and telling them a story with the instrument.
Monet Royal, second-year master's student in viola performance, said getting advice from famed professionals was an invaluable experience.
"It's always nice to meet with other professionals who are playing in these big orchestras," she said. "It makes a huge difference getting their insight on our performance technique."
Royal believes attending a master class can have a lasting impact on her playing.
"I definitely feel like the things Lesley
Robertson showed me today will help me going forward," she said. "And even the comments on pieces that I didn't play or the instruments that I don't play definitely still apply to what I'm doing on my instrument."
Both Potter and Blakeman expect master classes to be a draw for the music programs at Oklahoma State University. The McKnight Center's Inaugural Season begins in October with a partnership with the New York Philharmonic, which includes master classes for students. Blakeman said that when looking at visiting artists, The McKnight Center made an effort to invite world-class performers who have a passion for teaching.
"There will be incredible performance opportunities and great learning experiences unique to students at the Greenwood School of Music that are being made possible thanks to The McKnight Center and the partnerships we are building," he said.
---
Visit McKnightCenter.org for ticket information.