OSU pushes to grow broad menu of online courses
As more of today's life becomes digital — including college educations — Oklahoma State University is keeping pace.
OSU now offers more than 1,100 online courses on its Stillwater and Tulsa campuses, as well as in its OSU Medicine graduate programs, generating over 108,000 enrolled credit hours in 2018 alone.
Christine Ormsbee, associate provost, Outreach, Online Education & Institute for Teaching and Learning Excellence and the A.J. and Susan Jacques Endowed Professor in Special Education, said every OSU college offers online courses except the College of Veterinary Medicine.
"We definitely want people to realize that we have a broad menu of courses available," she said, noting that 90 percent of students log into Canvas, a learning management software in prevalent use at OSU, for the first time on a smart device.
"They're so used to using mobile technologies, and we have to adjust to that," Ormsbee said.
No longer a niche offering or afterthought, online courses are increasingly commonplace nationwide.
"Students are changing," she said. "Our students are much more comfortable with technology. Most of them had technology in their hands when they were quite young and so they're used to learning online and in technology-rich environments. They're really used to the digital world."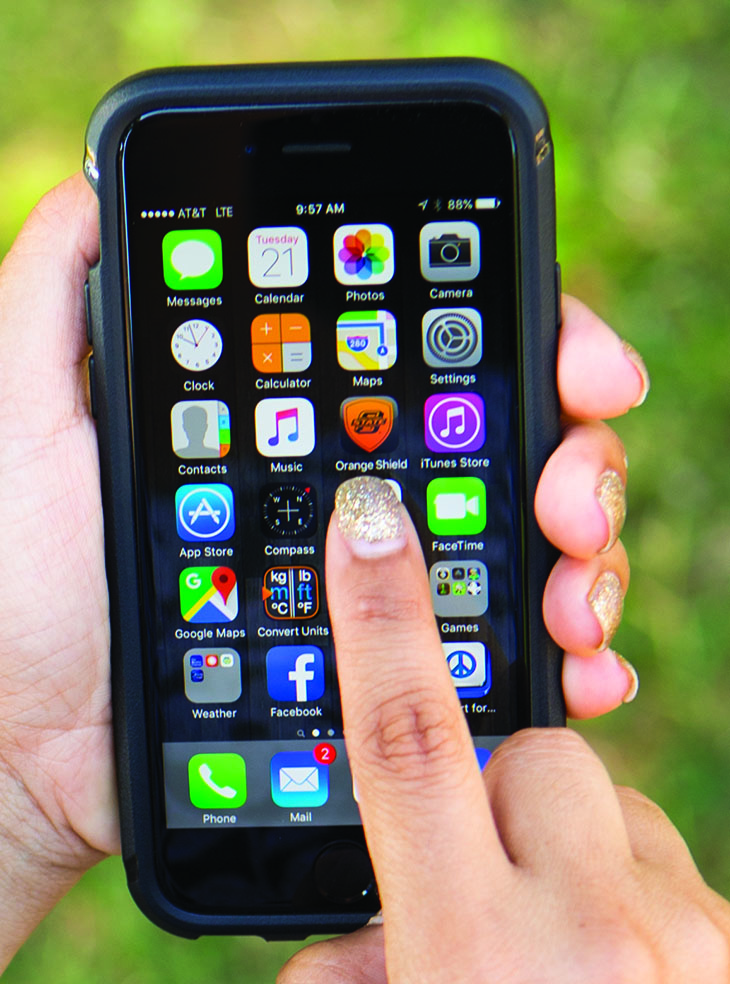 Ormsbee said students expect learning to be convenient, whether they're incoming Gen Z freshmen or non-traditional students juggling a career and family.
Online courses are part of a broader effort to continue to adapt the collegiate experience to 21st century students, she said.
"What we see as we're growing is that we do have more and more traditional campus students taking online classes, and the national statistics will tell you that around 30 to 40 percent of undergraduate students who are living on a campus are taking at least one class online and might be taking two."
Ormsbee said she expects the trend of increasing online enrollment, and the proliferation of online offerings to meet that demand, to continue.
That has certainly been the case for the Spears School of Business, which now offers more than a dozen online degree options. From what began in the early 1990s with five classes, including the option of mailing VHS tapes to students, Spears now offers more than 140 online courses. The importance and growth of online learning led to the opening of the Michael and Anne Greenwood Center for Online Excellence in 2018 with upgraded facilities to improve content and production quality.
"Online courses can be particularly helpful to students with excessive work hours, student athletes, students with children or other dependents, students with medical issues or disabilities or students who need to resolve schedule conflicts," said Carol Johnson, Spears associate dean of strategic management and measurement. "Online options enable them to graduate more quickly and with less debt while dealing more effectively with child care issues and disabilities."
In the spring 2019 semester, Spears Business enrolled more than 3,500 students in courses taught by 69 faculty members. Its online MBA program tied for 38th out of more than 300 schools in U.S. News and World Report's rankings in 2019.
The College of Arts and Sciences has four online degree programs. Two generalist programs offer a bachelor's degree in multidisciplinary studies and a bachelor's in university studies. The Department of Computer Science will offer an undergraduate degree beginning this spring. And the fourth, the Department of Statistics' master's in applied statistics, has been in existence for several years. In 2018, the statistics program was ranked second on Affordable Colleges Online's list of Best Online Master's Degrees in Statistics and fifth on Best College Reviews' list of Best Master's in Applied Statistics online programs.
The College of Engineering, Architecture and Technology's (CEAT) Online Learning program has been among the top online learning programs in the country. According to the U.S. News and World Report rankings, CEAT's Online Graduate Engineering Programs ranked No. 16 in the country in both 2019 and 2020.
Nathan Cragun, director of CEAT online learning, points to such factors as college reputation, nationally and globally recognized faculty, flexibility and convenience as key contributors to the program's success.
"We are fortunate to have exceptional faculty and staff who consistently strive to exceed the expectations of students," Cragun said. "They desire to help them achieve their academic goals and view them as an individual, not as a number moving through a process or system."
To reshape their efforts to the digital world, instructors who teach online courses enroll in a six-week course. Naturally, it's an online course.
"We do it that way so that our faculty understand what it's like to be an online student, and they learn how to teach effectively online," Ormsbee said. "I think that's really important, and the training [OSU] provides allows them to be much more successful as instructors."
There's also an approval process for curriculum to ensure that students are receiving the highest quality instruction, whether they're going to class or class is coming to them.
Of course, there are things that the traditional classroom environment offers that online courses cannot replicate, but Ormsbee said the option allows students more flexibility. If online courses open the door a little wider for on-campus students, online courses are often the key to unlocking the door for non-traditional students.
"Our goal now is to broaden our reach to new populations, building on what we've already seen with on-campus student enrollment," Ormsbee said. "We want to identify those degree programs that best serve non-traditional students. They have jobs, they have families and they may not be able to come to the campus to pursue a degree, but they can online. That fits right in with our land- grant mission, and that's what we're trying to focus on right now."
For more information about online courses at OSU, visit okla.st/learningonline.