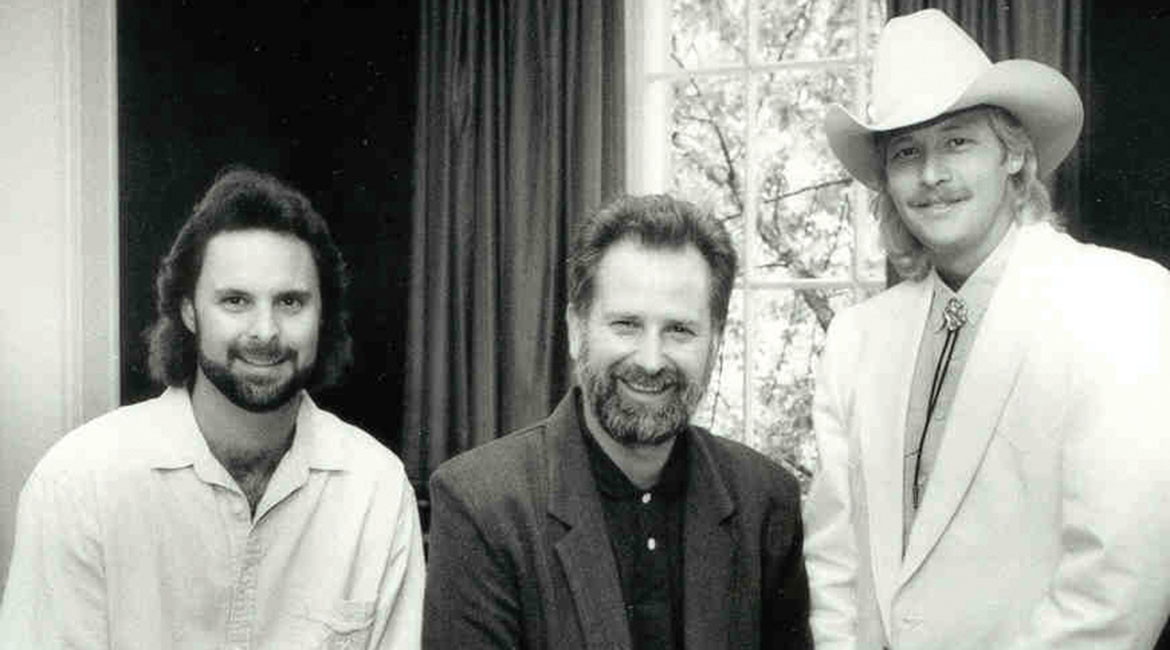 Sound Connection
Monday, December 2, 2019
A partnership that started at OSU reverberates in today's country music
The Edmon Low Library at the center of OSU's campus is known for its beauty and the wealth of knowledge stored within its walls. It has had a huge influence on all who have studied within it. But its impact may be even greater than most people are aware: The country music we know today has been strongly influenced by two Cowboys in that library nearly 50 years ago.
Tim DuBois and Scott Hendricks met in Stillwater, and their shared interest in music and making records has led to a historical impact on country music.
DuBois grew up on his family's farm in Grove, Oklahoma, and graduated from OSU with a degree in accounting in 1971. After graduation, he moved to Dallas to become a staff auditor and eventually a senior financial analyst. But when he wasn't concentrating on numbers, he was focused on words — lyrics, to be exact.
"I was always interested in the lyric side of things," DuBois said. "My entire career as a writer, I have been more of a lyricist than a melody person. I love words and the fact that words can make you paint a picture in your mind."
DuBois would eventually move back to Oklahoma to work on his doctorate at OSU. During this time, he was an accounting instructor at the University of Tulsa and later OSU. Through his friend Floyd Loftus, DuBois would meet undergraduate student Scott Hendricks.
"Floyd gave me a job working in the recording studio in the library's audio-visual center," Hendricks said. "It was a two-track studio at the time, which was two more than I'd ever had. Tim, many years earlier, had worked in the same audio- visual center. When Floyd found out I wrote songs, he introduced me to Tim, and we started writing together."
Hendricks was born in Clinton, Oklahoma, and brought his passion for music to OSU. At the time, OSU did not have a degree path encompassing the skills Hendricks hoped to learn, so the university worked with him to craft one. He received a custom university degree specializing in architectural acoustics in 1978.
"The advisers said we have a doctor of architectural acoustics teaching here, and we have a doctor of electro acoustics teaching here," Hendricks said. "I got with them and said, 'All right, we are going to build a custom degree in architectural acoustics, so maybe I could get a job designing studios or at least understand them.'"
DuBois and Hendricks would begin recording songs with Scott Hendricks' brother, Mark, and Greg Jennings, a founding member of the band Restless Heart, which is celebrating its 35th anniversary this year.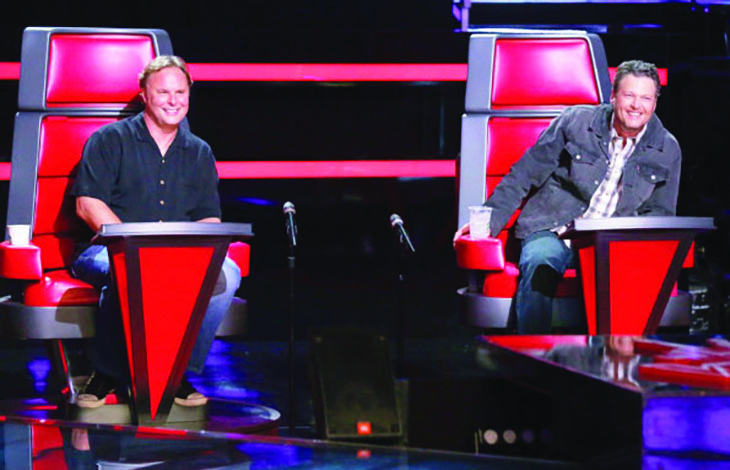 "The first demos we did at Oklahoma State were in the library," DuBois said. "The songs we brought to Nashville were recorded right there in what used to be the audio and visual department on the second floor."
During school breaks, DuBois, Hendricks and Jennings would take their recordings to Nashville to pitch their songs to the record labels.
"Our first trip, we had some success," DuBois said. "That just planted the seed and filled us with more excitement."
In 1977, DuBois landed a job as an accounting instructor at the University of Tennessee- Nashville. He taught his students during evening classes, and pitched his songs and attempted to get co-writing sessions with fellow artists around town during the days.
A year later after earning his degree, Hendricks moved to Nashville with Jennings, living in DuBois' basement briefly. Hendricks became a recording studio acoustician and a recording equipment salesman. During this time, he spent his nights assisting at Glaser Sound Studio and watching legendary producer Jimmy Bowen work. Bowen eventually moved to another studio, and Hendricks was selected to replace him.
"They said, 'Hire that kid who has been here for nine months,'" Hendricks said. "I started working on records right from the get-go."
DuBois and Hendricks remained friends, working together on recordings that would eventually become the first Restless Heart record in 1984. DuBois went on to co-found Arista Nashville in 1989 with music icon Clive Davis, signing Alan Jackson as its first artist.
"When I signed Alan, he came in with a producer I had never worked with," DuBois said.
"I used Scott because I trusted him so much, so I asked him to co-produce that first album. The first two Alan Jackson albums, Scott was the co-producer on both. I knew if he was involved then it was going to be great."
DuBois and Hendricks also helped kickstart the career of Brooks & Dunn. Hendricks knew Ronnie Dunn and suggested DuBois take a look at signing him for Arista Nashville. DuBois thought of joining him with Kix Brooks to form the duo that would go on to have 20 No. 1 hits and win multiple County Music Association, Academy of Country Music and Grammy awards.
DuBois eventually became the president of Arista Nashville in 1993 and stayed with the company until 2000. He signed numerous artists, including Brad Paisley, Diamond Rio and Pam Tillis. But songwriting was still his first passion.
"I consider myself a songwriter," DuBois said. "If I had set out to do what I ended up doing, I could not have really prepared myself better. I was just born with a love of songwriting and great songs. That was what I carried into my job as a label head."
Throughout his career, DuBois co-wrote five No. 1 hits including "Love in the First Degree" by Alabama. He also received a Grammy Award in 1991 for "When I Call Your Name" by Vince Gill and a Grammy nomination for "She Got the Goldmine (I Got the Shaft)" by Jerry Reed.
"If you just keep on producing hits, they will keep hiring you. They eventually asked me to be the president of Capitol Records. I signed guys like Keith Urban and Trace Adkins."
- Scott Hendricks
Hendricks is one of country music's most successful record producers and label executives, currently serving as the executive vice president of A&R for Warner Music Nashvillle.
As of October 2019, he has produced 118 Top 10 hits, including 75 No. 1s. His songs have spent a total of 122 weeks at No. 1 — more than two years. He has produced hits for such artists as Blake Shelton, Trace Adkins, Faith Hill and John Michael Montgomery.
In addition to success on the charts, Hendricks has received multiple awards including six from the Academy of Country Music, two from the Country Music Association and an Emmy for his work with Hank Williams Jr. on the theme song for Monday Night Football. In 2019, he celebrated a Grammy Award win for Dan + Shay's "Tequila."
Both DuBois and Hendricks have seen the music industry change throughout their careers and can offer advice to students at OSU looking to succeed in the music industry.
"I would develop as many skills as I possibly could in preparing myself for having to be creative and maybe create my own job," DuBois said. "Have an entrepreneurial spirit when they come into it."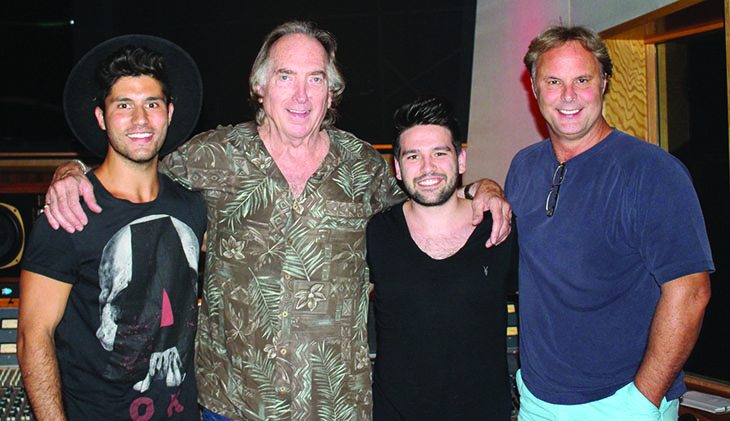 OSU recently created the music industry degree program to help students looking to expand their knowledge on music production, publishing and live entertainment. Hendricks believes getting an education is important, but equally important is gaining the real-life experience it takes to make an impact in the industry.
"It is really about what experience you have internship-wise, as well," Hendricks said. "The ones who get the jobs are the ones who work harder than everybody else and the ones who want it more than the others. That is the best secret I can tell."
Country music has been forever changed by a partnership that started on the OSU campus in Stillwater over 40 years ago. Still, the creative success between DuBois and Hendricks does not outshine the respect and friendship that the two have for each other.
"We have had each other's back and relied on each other for a long, long time as we have stayed in this business," DuBois said. "We are still friends to this day. I am really proud of him and what he has accomplished."