College history classes can be abstract for students as they learn about events that happened long ago or far away. But in Oklahoma State University-Tulsa's first Black Wall Street History course, the majority of the students had direct ties to their subject and had even met some of the figures they researched.
"Most of the students in our class were over the age of 60," said instructor Quraysh Ali Lansana, writer-in-residence at OSU-Tulsa. "Many of them had family who lived in and around the city during the 1921 Tulsa Race Massacre."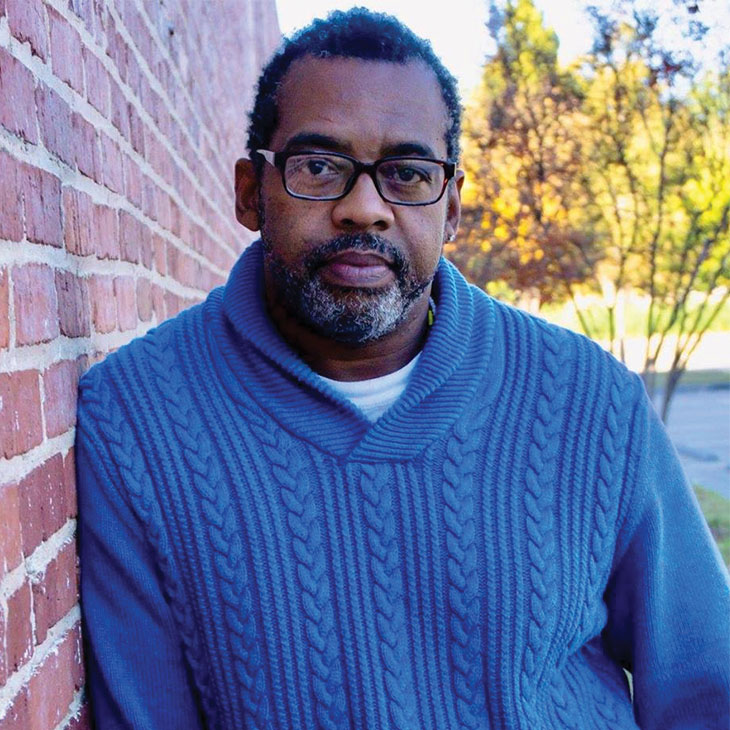 When the course launched in the fall of 2019, it was opened to non-credit-seeking community members along with credit-seeking students. The result was an atypical classroom, bonded by a desire to discover more about Tulsa's historic Greenwood district from 1850 to present, including the massacre on May 31-June 1, 1921.
"It was a pleasure to have elder students in class, who brought personal insight to the course," said Lansana.
With so many elder students engaged and interested in the history alongside traditional students, Lansana knew this was an opportunity for in-depth, intergenerational discussion.
The opportunity came to fruition in May during the John Hope Franklin Center for Reconciliation's 2020 national virtual symposium, where elders had a chance to discuss the city's history and future with Tulsa-area teenagers.
"I could see the benefit of sharing perspectives and knew it would make a great community event," Lansana said.
A Deep Dive
Carolyn Ellis signed up for the class to bring context to the stories her father told her growing up.
"I know about the massacre only because my father was alive then," Ellis said. "Growing up in Preston, Oklahoma, I would have never known otherwise."
Her family was not in the Greenwood District during the massacre, but Ellis sought to explore what Tulsans in her father's generation experienced.
"I wanted to find out what happened," she said. "Everything I could learn."
For the final project of the class, students were asked to dive deep into researching the lesser known aspects of Black Wall Street.
Ellis focused on business owner Simon Berry for her project. Berry owned and operated a Tulsa bus line for African Americans, a hotel and a charter plane service.
"I wanted to uncover the history of someone who held such a big influence at the time," Ellis said.
Captola Dunn, a 1948 graduate of Booker T. Washington High School, focused her project on Ellis Walker Woods. Woods was the first principal of her alma mater, famed for walking 500 miles from Tennessee to Oklahoma to answer the call for more Black educators. During the massacre, he sheltered children and people looking for refuge in the school and let the Red Cross treat the injured there.
Dunn had spearheaded the committee to build the recently dedicated memorial to Woods on the OSU-Tulsa campus.
"When you got the chance to see him and he was kind enough to say 'Hello, how are you doing?' — that was special," Dunn said. "He oversaw the moves and expansions of Booker T. as they outgrew school buildings. He would help students get admitted to universities and secure jobs after their education. He even provided opportunities for housing."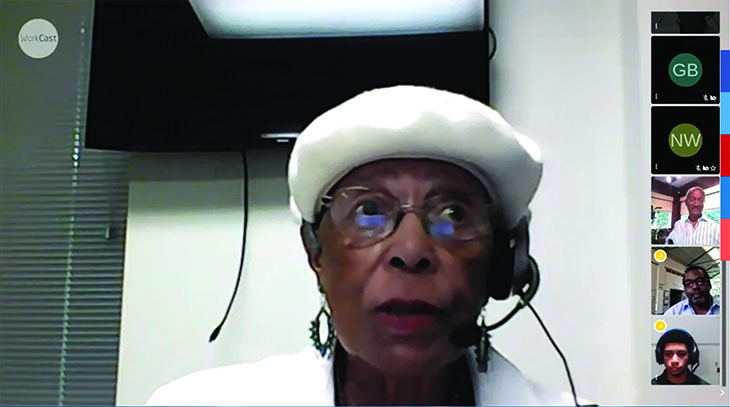 Generational Perspective
Dunn and Ellis were asked after the class to share their takeaways and personal stories with a younger audience in an "inter-generational dialogue" as part of the John Hope Franklin Center for Reconciliation's 2020 national virtual symposium.
The online conversation, moderated by Lansana and livestreamed to the public, put Dunn and Ellis in a video chat room with two Tulsa Community College students on May 28, in the midst of national discourse surrounding the police officer-involved deaths of George Floyd and Breonna Taylor.
The timing for this conversation about Black lives was directly addressed.
"I would be remiss if I did not mention this discussion comes as we are dealing with tragedy in Minneapolis, and tragedy with Breonna Taylor, all on top of a pandemic," Lansana said at the beginning of the webcast. "It's especially important that we have these young men represented with us today."
"In school, I wish we discussed more about the history of things people don't like to talk about," one of the students told Dunn. "I appreciate hearing this now. It's helping me understand the events and attitudes that still influence life today."
Dunn and Ellis expressed a sense of pride in the two young men, saying they were happy to see initiative in the students of Tulsa.
"Just as young people want us to understand them, we want young people to understand us," Dunn said. "In understanding our experience, they may be able to better navigate their own."