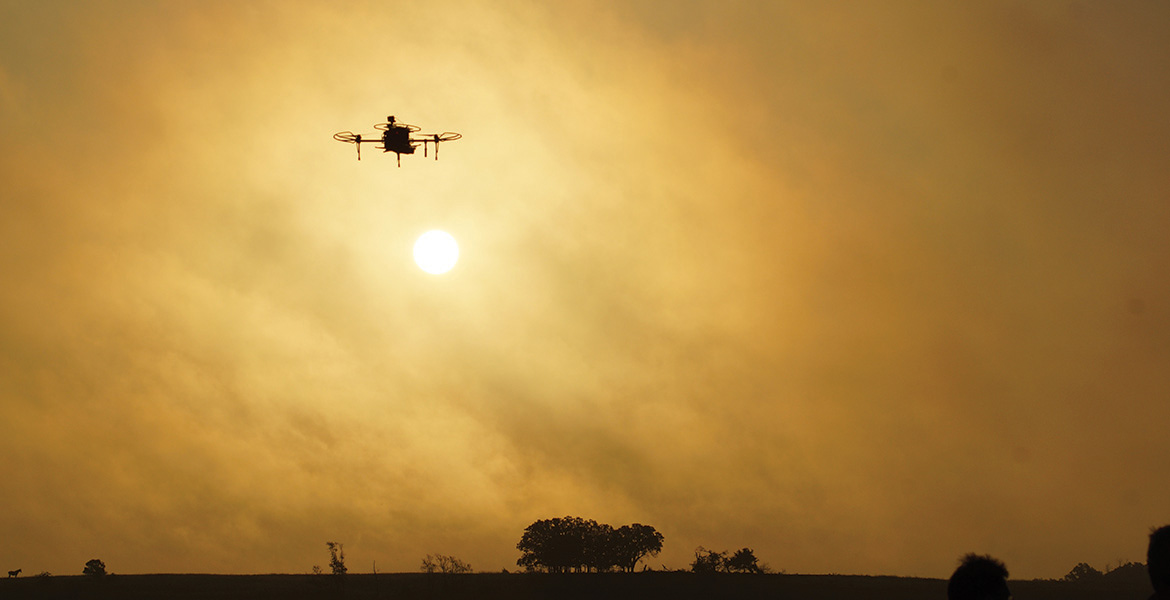 The Big Picture
Monday, May 18, 2020
At Oklahoma State, Cowboys dream as big as the sky. They also put in the work to turn those dreams into reality and make a difference. In an effort to produce significant results, both in Oklahoma and around the globe, the university has now launched four Tier 1 Research Initiatives.
Large, broad and influential, these interdisciplinary research efforts aim for a far more extensive impact than a normal research project. "In a typical project, we hope to answer an important scientific question and advance the field with a single — though significant — step," said Dr. Kenneth Sewell, vice president of research.
"Tier 1Research Initiatives target important problems faced by society, identify the barriers and unknowns that are preventing that problem from being solved, and then bring all of our scientific training, engineering skills and human capacities to bear to generate real solutions."
This issue of STATE features two of the four initiatives: one, how drones can be used in service of our health and safety, and two, the renewal of rural communities. The other two Tier 1 Research Initiatives, which focus on opioid research and microbiome research, will be featured in the fall issue of STATE.
"OSU's Tier 1 Research Initiatives are led by some of OSU's most productive and accomplished researchers, so I am certain that there will be quality science conducted, with results that advance human knowledge in important fields of study," Sewell said. "I truly believe that by joining forces across disciplinary boundaries the way our faculty have done and focusing on real-world problems the way our Tier 1 efforts do ... these initiatives will have palpable impact on the lives of many thousands of Oklahomans. And as the fruits of these initiatives are shared with colleagues elsewhere, the same will be true for people far beyond Oklahoma's borders."