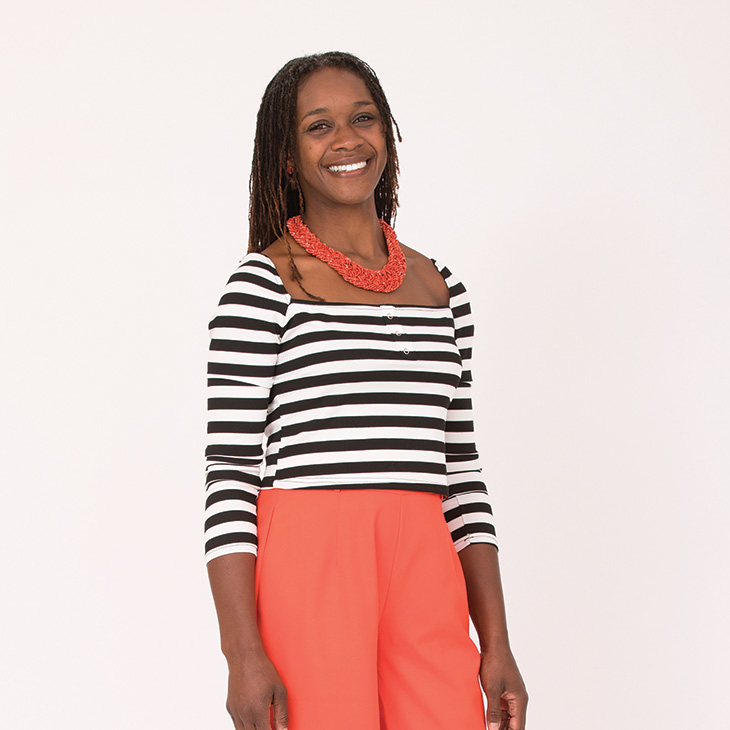 Cowboy Way: Alexis Washington works to advance inclusion in Spears School of Business
Thursday, December 17, 2020
With her love for diversity and passion for inclusion, Alexis Washington seamlessly fits into her new role as the senior inclusion officer for Oklahoma State University's Spears School of Business.
Diverse Beginnings
Growing up in Queens, New York, she experienced an inexhaustible assortment of cultures. Her Jamaican mother and her Guyanese father also cultivated her respect for uniqueness. Washington's parents, who valued hard work and viewed America as a land of opportunity, instilled an ambition for education and success in her. Their support, paired with an AP psychology class in high school, led her to Rice University, where she majored in psychology.
Journey to OSU
In her last year at Rice, she heard a speaker from Tulane University discussing how the climate of diversity in a community can affect the climate of diversity in an organization. The topic fascinated her, so she headed to New Orleans to study and earn her doctorate in organizational behavior at Tulane. One of her professors, Bryan Edwards, moved to Oklahoma State after Hurricane Katrina and reached out to her once she graduated. "When I came to visit, I was so overwhelmed with how kind everyone is here," Washington said. "That was exactly what I wanted for crafting a life for myself and my daughter."
An Idea for Inclusion
In Stillwater, she planted roots as an assistant professor in management in 2012. Seven years later, she earned tenure and a promotion to associate professor. That led her to start brainstorming another career goal. Dean Ken Eastman shared his vision with her to create a space in Spears for diversity and inclusion, and he wanted her to lead it. For months, they co-constructed and planned the role. Spears administration and department leaders backed the project, and she was named the senior inclusion officer in summer 2020.
Moving Forward
Now she is focused on retaining the diversity OSU and Spears already have while ensuring students and faculty have the resources they need to build a sense of belonging. "Inclusion is a step beyond diversity — it's actually an action," Washington said. "It's making the people around us feel they are welcome and a part of the group and that their uniqueness and experiences are what makes them wanted and welcome as a part of our team."