Scholarships offer life-changing impacts
Wednesday, August 25, 2021
Media Contact: Mack Burke | Editorial Coordinator | 405-744-5540 | editor@okstate.edu
Scholarships invite every student to dream big, work hard and exceed expectations through life-changing opportunities. They help OSU offer an excellent education as affordably as possible and empower the university to competitively recruit the brightest young scholars.
The impact of a scholarship is different for every student, but they each have the potential to change a life.
For more information and to support scholarships at OSU, visit: OSUgiving.com/scholarships.
Gaby Bernabe, Class of '23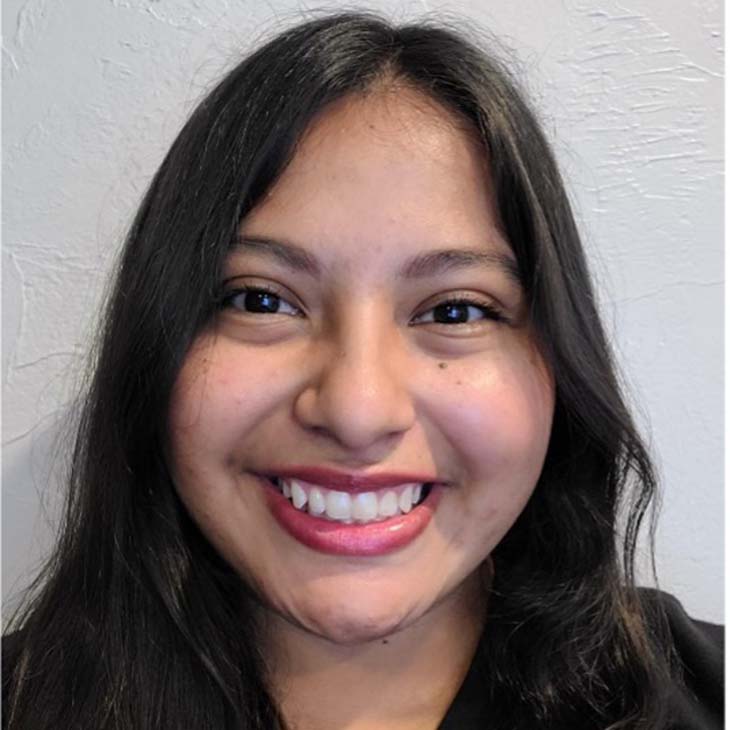 Hometown: Bethany, Oklahoma
Major: Architecture
What made you choose to attend OSU?
When I first visited the campus, I fell in love. It felt like it was meant to be. Every time I talked to an OSU staff member, I felt like they cared about me and had my best interest in mind. Another reason is that the architecture program is amazing and the best in the state! Since that's my major, it just made sense for me to pick OSU, and I do not regret it one bit.
How did you react when you received your scholarship?
I was definitely shocked. I got the news when my dad was in the ICU fighting for his life against COVID-19, and we weren't sure whether he was going to make it or not. I was considering taking a semester off from school because we lost his income as well as my mom's since we all had COVID-19 and no one could go to work. When I got this scholarship it made me want to cry and gave me a glimmer of hope. I was hopeful and excited to give my dad good news when they woke him up after he got better.
How has your scholarship impacted your time at OSU?
The scholarship I received made a huge impact for me and my family. Since I do not qualify for Oklahoma's Promise or any federal aid, we have to pay for my tuition and living expenses out of pocket. With the intensity of the architecture program, it is difficult for me to work a regular job while still allowing enough time to study. This scholarship helped me alleviate some of the weight off my parents' shoulders, and we are forever grateful for the help.
Branden Adams, Class of '22
Hometown: Carrollton, Texas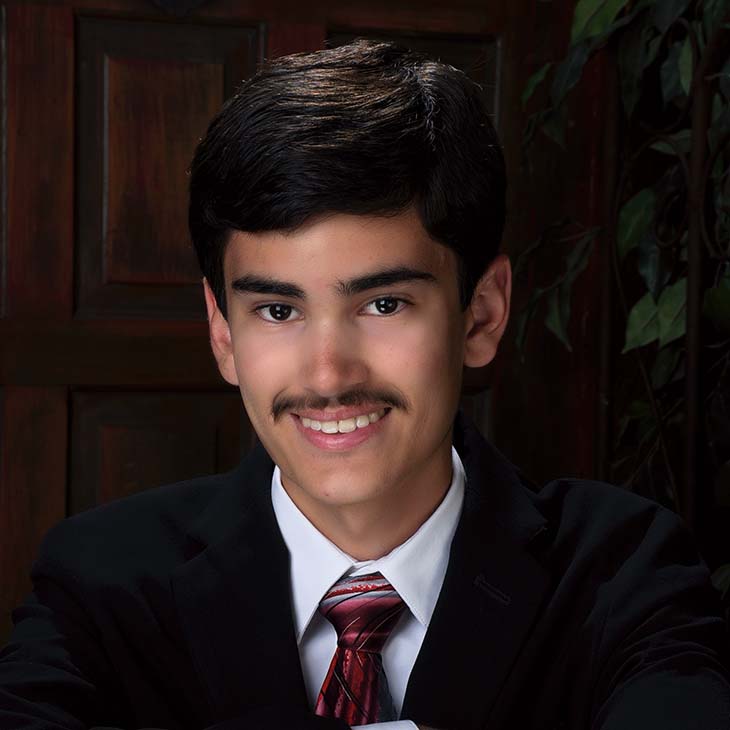 Major: Aerospace Administration and Operations: Professional Pilot
How did scholarships shape your OSU experience?
Receiving scholarships and financial aid has eliminated the burden that working a job to pay for my college tuition and other investments would have created. It has granted me the ability to keep my focus on coursework and aviation studies with very little to no distractions. In addition, it has yielded me more time to partake in many extracurricular activities throughout each semester.
In what way will your scholarships help you reach your career goals?
Being a professional pilot major can add many other financial costs to college tuition. They include the price to rent the aircraft and pay for fuel and dues associated with flight training, which can put a tremendous burden on my family. Receiving my various scholarships has greatly benefited my family's ability to pay for these expenses, thus aiding my ability to continue learning about aviation and preparing for my journey into the industry after graduation.
What would you like to say to the donors who made your scholarships possible?
I would personally thank them for choosing me to be the recipient of their generous scholarship. Being an aviation major, this scholarship will assist me in accomplishing my goal of becoming a professional pilot. I would also thank them for seeing my potential and say that I am confident that their contributions will further me as a student and as a pilot.
Cozette Dyer, Class of '23
Hometown: Prague, Oklahoma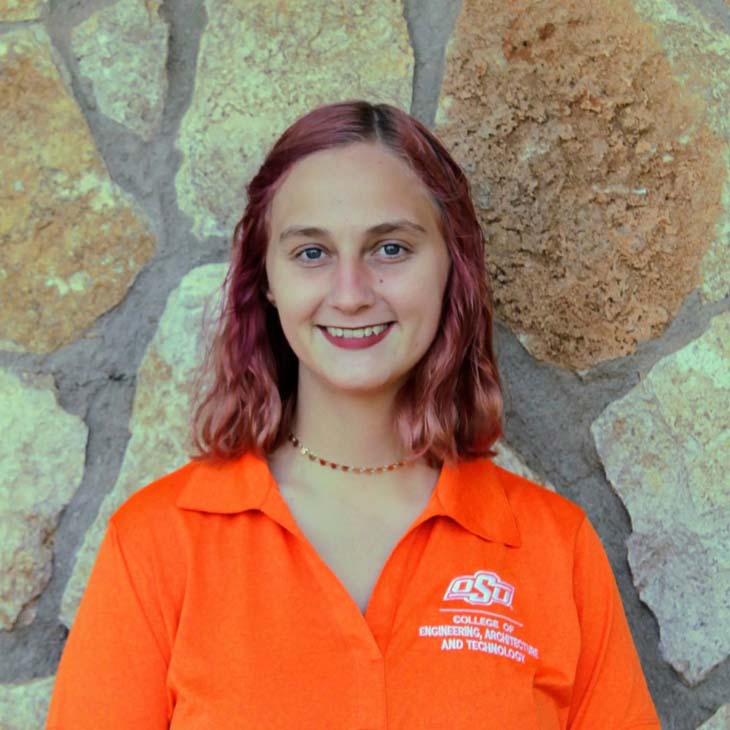 Major: Computer and Electrical Engineering
What were some of the factors that led you to OSU?
The biggest reason I chose Oklahoma State was the easy scholarship application and exceptional financial aid awarded, as one of the biggest challenges I face right now is financial security. While financial aid played a major role in my decision, personable advisors and recruiters really solidified my choice in schools. The close-knit community of my dorm with tutoring and movie/game nights has made me feel right at home and better prepared for my classes.
How did you feel when you learned you'd be receiving a scholarship?
I was absolutely ecstatic and so proud of myself. I did everything I could in high school to better myself through volunteerism and to better my grades through hard work. With the scholarship, I could finally focus on what I wanted to study and the organizations I wanted to join rather than worrying about having to juggle work, school and a social life.
How will your scholarship help make your dream job more accessible?
I want to explore other planets and venture into space as a NASA astronaut. NASA requires a Ph.D. in math, science or an engineering field to become an astronaut candidate. College is necessary for my dream job, so to be given the opportunity to attend college through generous scholarships is something I am truly grateful for. Without overwhelming support, I would not be able to learn in depth about the world around us or, hopefully, see the moon in person.