Taking the lead: Retired CAS faculty member continues to impact students' lives
Tuesday, September 5, 2023
Media Contact: Mack Burke | Associate Director of Media Relations | 405-744-5540 | editor@okstate.edu
Myr-Lou Rollins has a love for the performing arts. A love that has spanned almost her entire life and a love that reminds her of the times she felt weightless as she danced on stage.
More than 30 years after retirement, Rollins attends as many performances and recitals put on through Oklahoma State University's Greenwood School of Music as she can. At 88, it's a challenge sometimes getting to the event, but she remains loyal and true to the university that has given her so much.
Rollins' decadeslong love for the performing arts began in her hometown of Corpus Christi, Texas. Born Myrtle Louise, she quickly came to be known simply as Myr-Lou. The daughter of a hardware salesman, she and her family lived frugally, but didn't let that deter their happiness.
She began to take dance lessons at an early age. Her first instructor, Ella Ilse, played an influential role in Rollins finding her passion through ballet.
"She not only taught me to dance, but she also taught me that the body should be treated properly through posture and exercise," Rollins said.
At just 14, Rollins had the opportunity to travel around surrounding towns to assist another dance teacher, Margaret Collins.
She danced for two years to cover the cost of dance shoes and costumes, before returning to Ilse's tutelage for her senior year of high school.
Rollins attended Del Mar College in Corpus Christi after high school, though her heart was still set on dance. Not too long after, a once-in-a-lifetime opportunity presented itself.
Her former high school dance partner, Lowell Purvis, was headed to Los Angeles to continue dancing and wanted Rollins to join him. Much to the hesitation of her parents, Purvis assured them he would take care of their daughter.
"My parents didn't think I should venture alone, plus the financial strain," Rollins said. "Lowell guaranteed them that he would help me."
Just like that, the eager young Texan was on her way to Hollywood.
A Content Career
Upon arrival, Rollins landed a room at the Dixon Manor located behind the iconic Grauman's Chinese Theatre. Purvis introduced her to the Hollywood School of Dance, African Contemporary and Ernest Belcher ballet.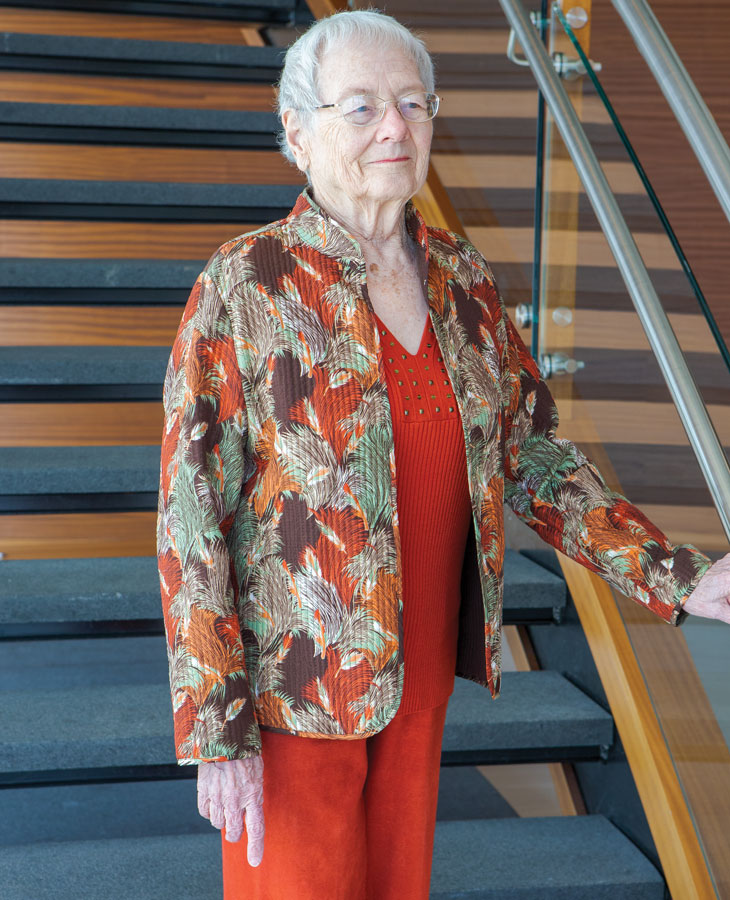 Rollins said that attending each of these required her to master the complex L.A. bus system to get from studio to studio.
As time went on, though, she decided the Hollywood lifestyle was not for her. Returning home in 1953, she attended a dance program at Texas State College for Women (TSCW) in Denton, where she was able to travel and perform around the country for communities and other colleges. She graduated in May 1956 and after her last performance, she met Glenda Williams, head of women's physical education at Oklahoma A&M College.
The following June, Rollins and a group of friends from the TSCW modern dance group traveled to New York City where they met Ruth St. Denis, who at the time was considered a pioneer in modern dance. It was also around this time, when she was contacted by Williams, who offered Rollins a job as a dance instructor.
Rollins said she and her family eagerly awaited a contract in the mail. After what she said felt like forever, they received a confirmation letter from Valerie Colvin, who had taken Williams' place. Her only concern for Rollins was finding a place to live in Stillwater. However, they discovered a newly constructed apartment complex, which Rollins was able to secure a spot in.
Her first month's rent only cost her $60, and it's the same apartment Rollins lives in to this day.
For the next 30 years, Rollins taught dance and organized performances at OSU throughout the old Field House, now Gallagher-Iba Arena; the Bartlett Center for Visual Arts; and the Seretean Center for the Performing Arts.
Her teaching career at OSU was all Rollins could have hoped for. She opened
the world of dance to students and organized performances like her former high school instructors did when she was a student. She even had the chance to instruct students who later achieved popularity of their own, like Wally Funk.
"[Funk] was a physical education major at the time and was required to take dance classes, which she wasn't interested in," Rollins said. "She was more interested in flying. She would come and tell me all of the fine experiences she had with it."
In 1985, Rollins met Kenneth Wade at a ballroom dance in Stillwater. She said she had no interest in dating at first, with school being her top priority.
However, Wade was persistent and after Rollins ran out of excuses, the two began to date. She retired in 1986 as an accomplished emeritus faculty member.
"I just enjoyed teaching," Rollins said. "And the neat thing is, I would run into students later who would remember me, and we would chat about what year they were in and the memories they had."
Rollins and Wade moved to the nearby town of Perry after marrying in 1989, still keeping the apartment in Stillwater for a place to stay when there were performances to attend.
Saving the Last Dance
Even in retirement, Rollins knew she still had more to give to OSU.
In 2002, she met Cathy Shuffield, then the development officer for the College of Education and Human Sciences, at an emeriti faculty luncheon. Eager to give back to the university, Rollins pitched a scholarship idea to Shuffield.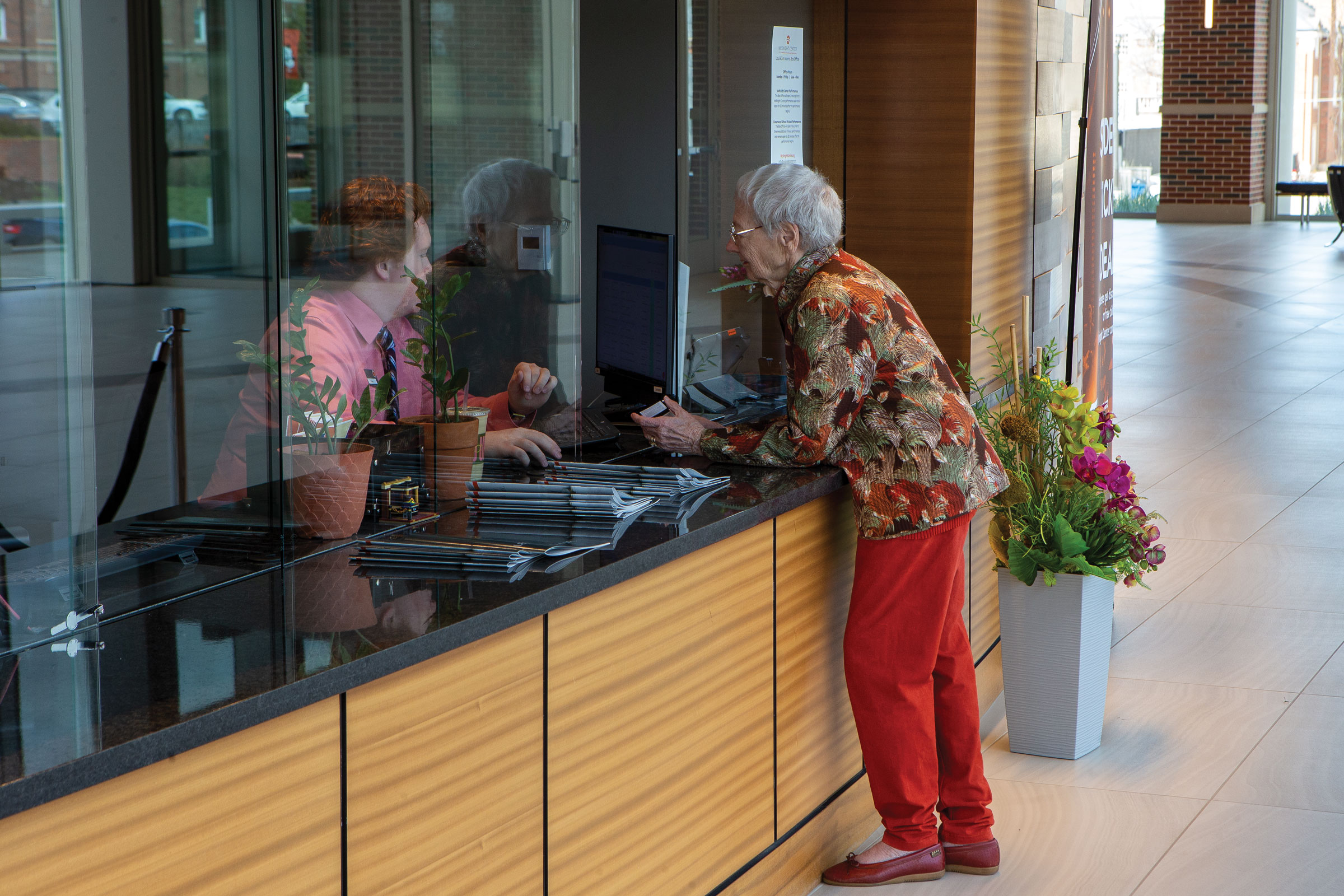 "She approached me and the former dean of the College of Education about making a gift," Shuffield said. "She asked for suggestions on areas that needed funding. We suggested some scholarship options and the Dean's Excellence Fund as possibilities."
They eventually settled on the Myr-Lou Rollins Wade Endowed Scholarship for physical education majors interested in creative rhythms and movement. In 2004, the scholarship moved to the College of Arts and Sciences for students majoring in theatre.
"The process of setting up her scholarship was inspiring," Shuffield said. "She said that OSU had been a great part of her life, and she wanted to give something back."
The Wades would often frequent concerts and recitals. After Kenneth passed away in 2019, Rollins moved back to Stillwater and devoted her time to attending as many performances at The McKnight Center for the Performing Arts as possible.
With age came new barriers, though. No longer comfortable driving at night, she found a helping hand in McKnight Center house manager Hannah Mans, who drove Rollins to and from a performance during the fall 2022 semester.
"Myr-Lou was having trouble finding a ride to the performance, and asked if I would be able to assist her, even if it meant she had to arrive much earlier than normal," Mans said. "I was able to give her a ride, and I am glad I did."
It was at this performance that Mans also witnessed a heartfelt moment between Rollins and a group of students from the performance.
"After the concert, while she waited patiently in the lobby as I finished up my concert duties, a couple of students approached Myr-Lou," Mans said. "They recognized her from all of the times she had attended their performances, and thanked her for being there and supporting them. Myr-Lou was visibly moved."
In her 88 years, Rollins has achieved a life of adventure and success. Even 36 years after retirement, she remains dedicated to the creative minds in the performing arts at OSU.
"I keep coming back because of how hard these students work," she said. "It warms my heart to see these wonderful people put together such beautiful performances."
---
Photos By: Garrett Kirksey and Courtsey of Myr-Lou Rollins Wade
Story By: Sam Milek | STATE Magazine