'Pete' Beats the Odds
Wednesday, February 15, 2023
Media Contact: Kaylie Wehr | Coordinator, Marketing and Public Relations | 40-744-6740 | kaylie.wehr@okstate.edu
Performance horse born with a cleft palate is now thriving, winning competitions
When Peter the quarter horse was two months old, his owner noticed milk would come out of his nose when drinking. Otherwise, he was full of energy and growing as he should, but Holly Stormont knew something was wrong with her foal. It turned out Peter was born with a cleft palate.
While not impossible to treat, it is a difficult procedure that many do not attempt. Enter Dr. Mike Schoonover, the Oklahoma State University College of Veterinary Medicine's resident cleft palate repair expert, although you won't ever hear him say that.
Stormont, of Collinsville, Texas, discovered the condition in June 2018. A scope confirmed that Peter had a cleft palate. She began searching for a veterinarian to repair the palate, but even after speaking with several, she could not find one who would attempt the repair on her otherwise healthy foal.
"We talked to every hospital from California to Florida to New York," Stormont said. "We were ready to go wherever would take him, but everybody's consensus was the same: no, the surgery fails."
When consulting veterinary literature, equine soft palate repair carries about a 50-60% chance of at least a portion of the repair failing, often requiring multiple surgeries to be successful.
Stormont was at a loss but was determined to find a veterinarian willing to give Peter a second chance. While attending a Texas Equine Veterinary Medical Association event, she was introduced to Schoonover. The timing couldn't have been better, as he had just repaired a cleft palate on a filly owned by Terry and Tammy Bradshaw a few weeks earlier.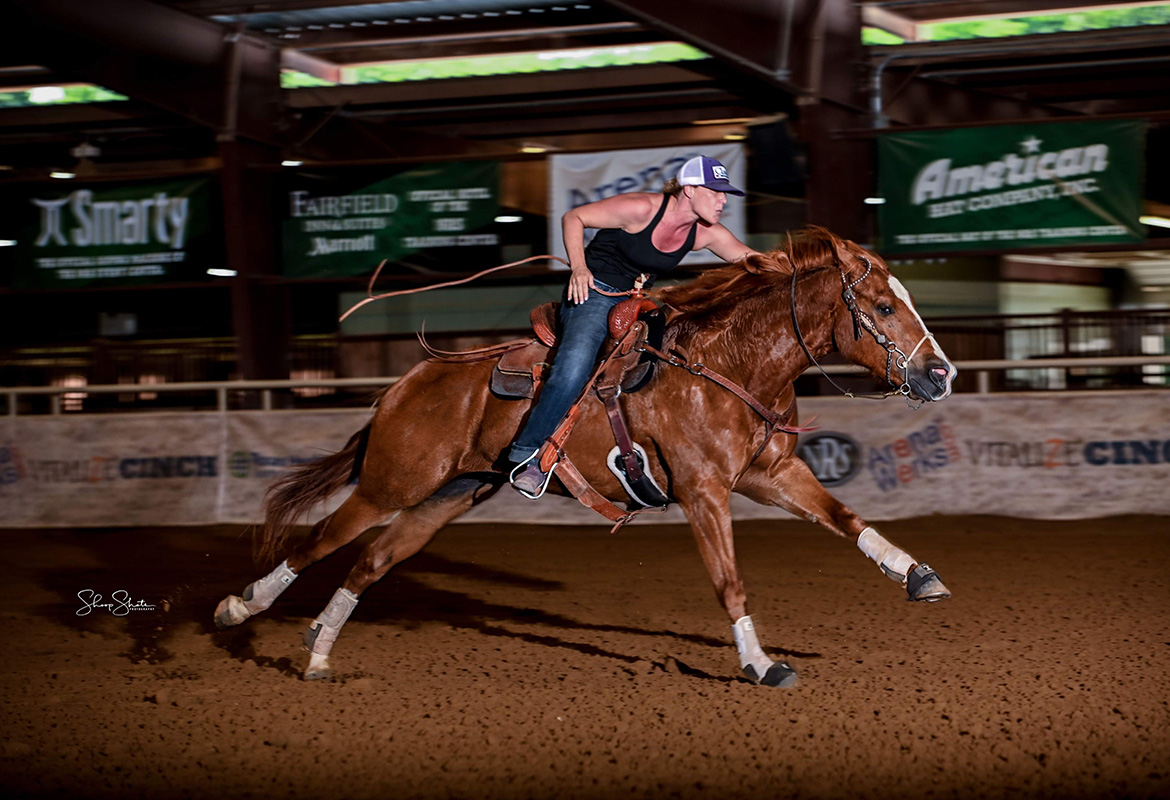 Shortly after, she brought Peter to OSU, where Schoonover confirmed the soft palate diagnosis and discussed the treatment options and complications.
"I talked to her about some of the literature, which is not very favorable for successful repairs," Schoonover said. "We discussed the potential for complications — a very high potential that we might have to revise the surgery or have multiple surgeries. She felt like she wanted to give him a chance and was comfortable with that, so we moved forward."
The initial surgery is called a mandibular symphysiotomy. For this procedure, Schoonover and his team split the horse's chin and made an incision right behind the lower lip. This allowed him to pull the two sides of his jaw to make access through the mouth to get to the palate.
"That's really the only way you can get to it in those really small foals," Schoonover said. "Overall, it's just a very difficult and tedious procedure. Mostly because you are kind of working in a hole about 10-12 inches deep."
The initial procedure was deemed successful and Peter headed home to heal. Although he seemed to be doing well, Peter still had persistent nasal discharge and it was determined in April 2019 that the very front of the palate repair had partially failed, meaning there was a small hole. It was decided that they would wait until he was a little bigger to perform a revision.
In September 2019, Peter underwent surgery for a second time. He continued to have some issues while eating and another scope in January 2022 identified that he had a displacement of his palate. Two more surgeries later, Peter was doing much better.
"He had four surgeries in two years," Stormont said. "For being a 4-year-old, he's had a very rough life."
Despite his rough start, Pete, as he became known at the OSU Vet Hospital, was thriving. And although Stormont was just happy he was alive and well, there was always hope that he would be able to compete as a performance horse.
"If the repair in general is successful, no matter how many times it takes to get to the point, their potential to be an athlete is good," Schoonover said. "Bradshaw's horse, Sassy, competed as a halter horse. Getting the desired result sometimes just takes persistence."
Stormont began the process of breaking Pete (training him to be ridden) when he was 2 years old. It was a little rough at first and took some trial and error to find the best way for him to be ridden comfortably.
"We learned that you can't put a bit in his mouth," Stormont said. "He hated stuff in his mouth and wouldn't accept the bit."
Stormont quickly realized the reason for Pete's disdain for the bit — his mouth hurt. She began using a horse hackamore, a bitless bridle that applies pressure similar to a curb bit but without the use of a mouthpiece, and with that, Pete was off.
"It was like the light bulb came on, like, oh, his mouth hurts," Stormont said. "Once we figured that out, it was game on. We went to barrel training and from there he's never acted like he's had trouble — he's normal."
Pete's first competition was in November 2020. He is doing very well competing and has now won money with three different riders.
Looking at him now, you would probably never guess he had such a rough beginning.
"I'm a huge believer in OSU veterinary medicine," Stormont said. "The experience working with Schoonover and the whole team was absolutely awesome. He was great about giving me hope, while still making sure I didn't have false hope. The way everybody cares for the horses is the best bar none."
Thanks to the persistence of his owner along with the willingness and skill of Schoonover and his team, Pete was able to beat the odds.
---
Story By: Kaylie Wehr | Vet Cetera
Photos: Provided