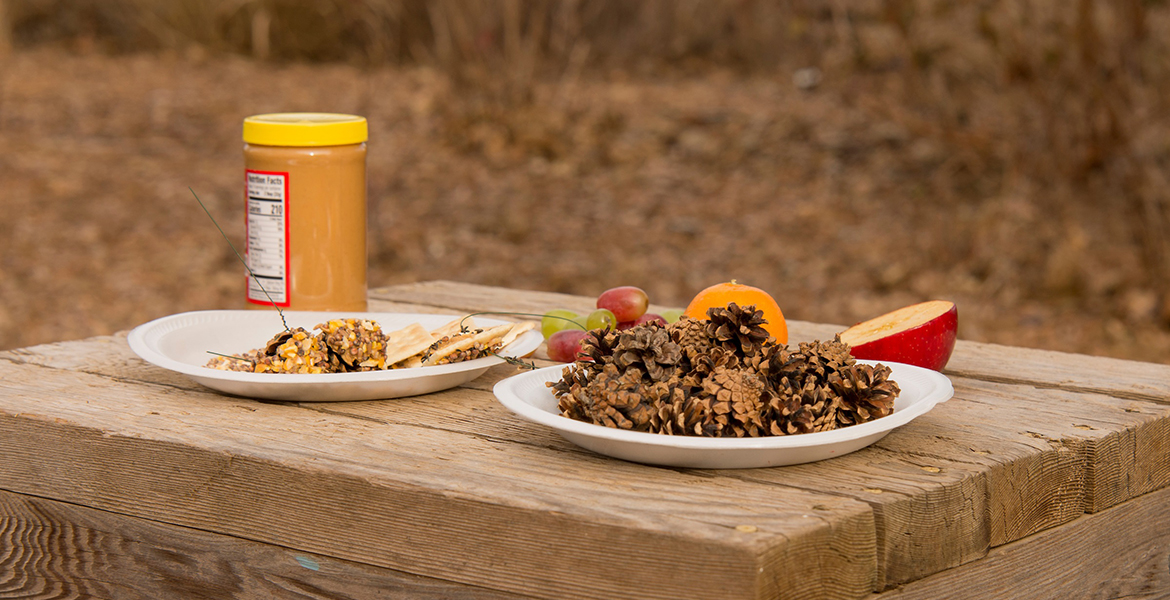 Reuse live Christmas tree as a place for food, shelter for birds
Tuesday, January 8, 2019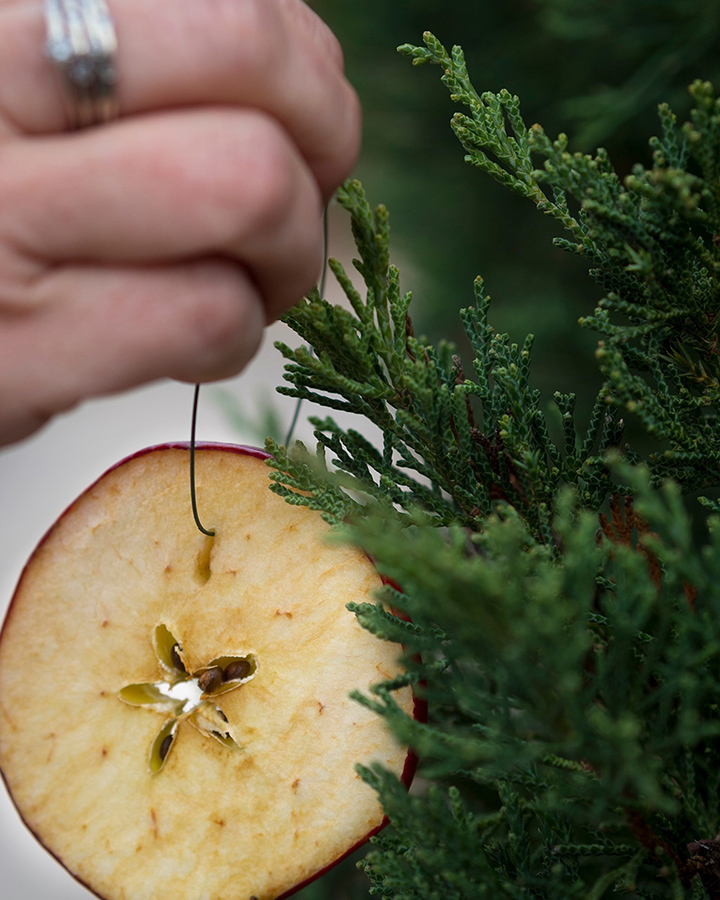 If you walk down the aisles of your local grocery store, you likely will find shelves stocked with valentine or even Easter candy. But do not worry if you still have a Christmas mindset and have been procrastinating taking down your Christmas tree. Before you put the tree on the curb for recycling, consider turning it into a combination lawn decoration and bird feeder.
While the tree certainly added a festive flair to the home with its twinkling lights and sparkling ornaments, you can still get some enjoyment out of it, said David Hillock, Oklahoma State University Cooperative Extension consumer horticulturist.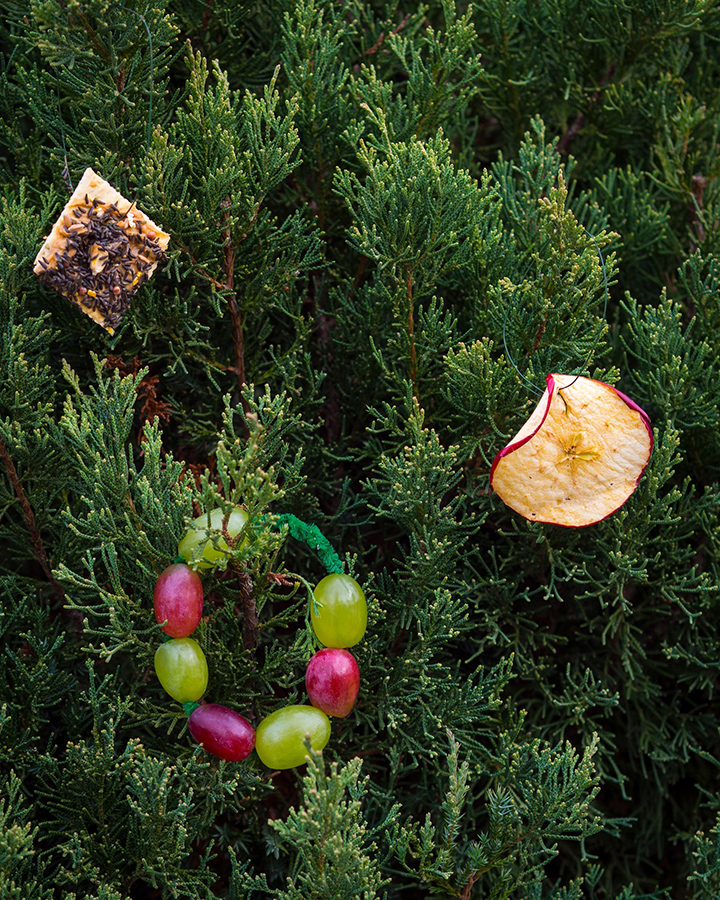 "When the weather is chilly, birds and other small wildlife need a place to get out of the cold and wind. Unfortunately, deciduous trees don't have leaves this time of year and birds may have a hard time finding shelter. This is where your old Christmas tree can come in handy," Hillock said. "Instead of hauling the tree to the landfill, put it in your yard, instead. You'll be providing birds a place to hide from the cold and the tree will add a splash of color to your landscape. The dense needles will provide protection from rain, snow and wind."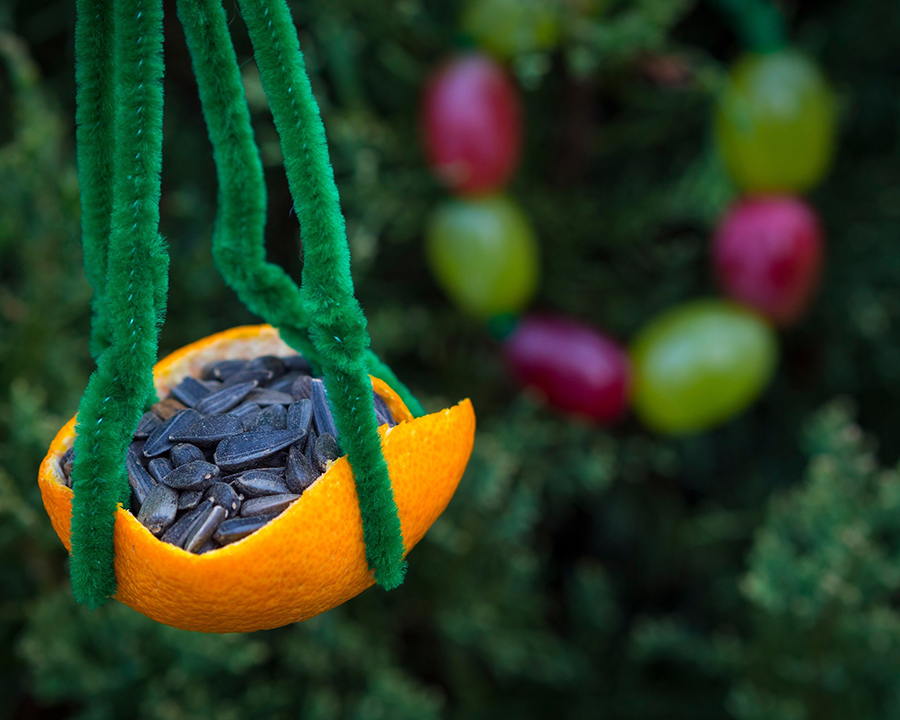 You can keep the tree in the tree stand, place it in a large bucket of soil or even dig a hole in your yard in which to place the tree.
The tree can serve double duty in the yard. Not only will it be a great source of shelter, it also can be a source of food. If you made strings of cranberries or popcorn for decorations, leave them on the tree when you take it outside.
"Spend a relaxing afternoon with your family after the holidays and make some edible ornaments for the tree-turned-bird-feeder in your yard," Hillock said. "String red and green grapes on a pipe cleaner. These are bright and colorful and will look like miniature wreaths hanging on the tree. Something else that's fun for kids of all ages is spreading peanut butter on pinecones, then rolling them in bird seed. These will look great on the tree, too."
Other options include slicing apples to hang on the tree. Simply attach them to the tree using regular ornament hooks or yarn. After eating the apples, birds can use the yarn for nesting material. Spread peanut butter on saltine crackers and sprinkle with bird seed. You can even take a large piece of orange peel and run pipe cleaners through each end to form a make-shift bowl. Fill it with black oil sunflower seeds and attach it to the tree.
"Let your imagination go wild when it comes to bird food options on the tree. Consider dried chopped fruit in mesh bags, suet or even stale sliced bread," he said. "If you happen to grow sunflowers, hang the whole sunflower head on the tree. You'll soon see chickadees, sparrows, cardinals and a host of other birds arrive for the smorgasbord you've provided, as well as for a cozy shelter from the weather."
If you'd rather not turn the tree into a bird feeder, check with your community about a tree recycling program. Trees are collected and turned into mulch for plants in community parks and gardens.
If you enjoyed seeing the birds around the old Christmas tree, when spring arrives, consider planting a few evergreens such as cherry laurel, wax myrtle, holly, cedar or pine to provide more permanent protection for the bird population in years to come.
Adding evergreens to your backyard also gives birds a place to duck for cover from predators such has hawks. An added bonus is some of these evergreens provide berries, which are a much-needed food source when other foods are hard to find. However, you can still add food sources to these new trees in your landscape.
"Christmas trees bring a lot of joy to families and it's a shame this joy is relatively short-lived," Hillock said. "Recycling your tree into a bird feeder is just one way to extend that joy and happiness a little longer. Keep in mind that even if you've already disposed of your Christmas tree, you can still decorate an existing tree in your yard with edible ornaments. The birds and other critters will appreciate it."
Story by Trisha Gedon