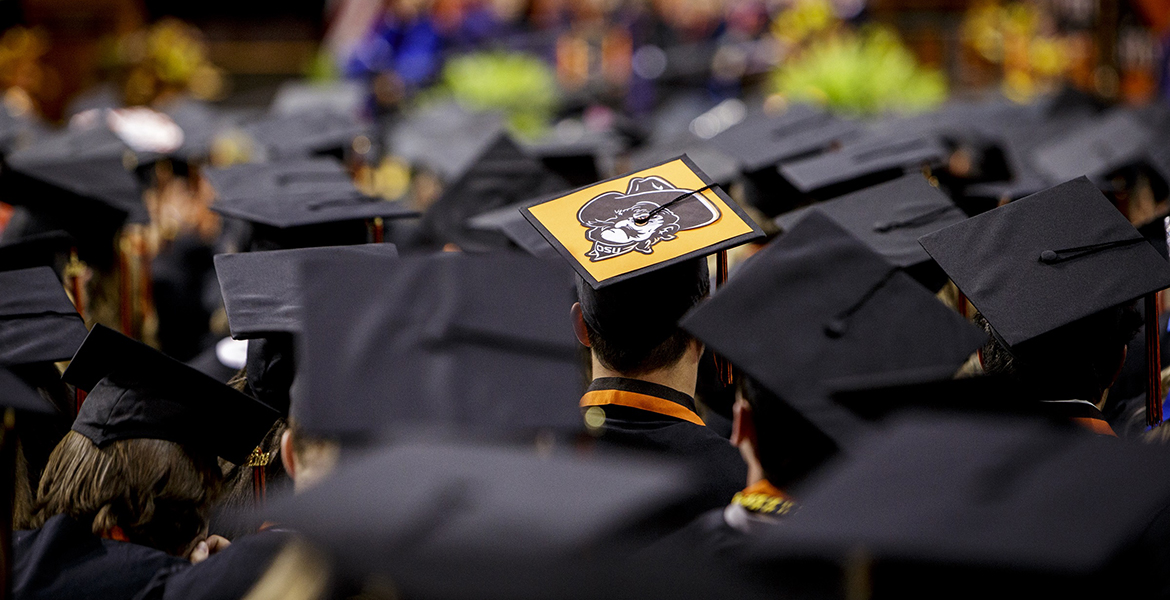 Oklahoma State offers agricultural leadership degree that can be completed online
Thursday, April 25, 2019
Qualifying students who have completed an associate degree in agriculture from an Oklahoma college can now earn a bachelor's degree from Oklahoma State University without leaving home.
OSU's agricultural leadership bachelor's degree completion program enables students to earn a bachelor's degree online through the university's College of Agricultural Sciences and Natural Resources.
Bill Weeks, program director and a professor in the department of agricultural education, communications and leadership, said the program came about in recognition that some students are tied to jobs in their local community, while others have family responsibilities that preclude them from leaving home or who simply want to work without disruption.
"Moving to Stillwater is not a viable option for everyone," Weeks said. "All junior- and senior-level coursework needed to complete the program is now offered online, enabling students to fit education into their busy lives more easily."
Program participants Sammy Taylor and Kristin Weaver are quick to praise OSU's agricultural leadership bachelor's degree program. Taylor is a self-professed "stay-at-home mom" from Muskogee, Oklahoma. Weaver lives and works in Bristow, Oklahoma.
"This program appealed to me because the classes are online, in agriculture and through OSU," Weaver said. "I still can work, run my ranch at home and continue my education."
To qualify for the degree completion program, students should have completed 60 hours of agricultural coursework through a two-year college or on campus at OSU. Students then are eligible to complete their final 60 hours of coursework online.
"This program has been such a perfect fit for me and my family," Taylor said. "I can't wait to see what else it helps me accomplish."
The OSU agricultural leadership bachelor's degree completion program is funded through a $270,000 U.S. Department of Agriculture Higher Education Grant in partnership with Connors State College, Murray State College and Northeastern Oklahoma A&M College.
Weeks said the first two years of the program have proven successful as 30 individuals have taken advantage of the online educational opportunity as either part-time or full-time students. Several students who began the program in 2017 graduated in December 2018 or will graduate in May 2019.
"We're excited for them and for the 2019 group to enroll for the fall semester," said Penny Pennington Weeks, OSU agricultural leadership professor.
Anyone interested in the degree completion program should contact Bill Weeks by email at bill.weeks@okstate.edu or by phone at 405-744-5129, in addition to applying for admission to OSU. Once officially admitted, students will work with an agricultural leadership adviser to create a schedule of approved courses to maximize their online educational experience. Learn more about the program here.
MEDIA CONTACT: Donald Stotts | Agricultural Communications Services | 405-744-4079 | donald.stotts@okstate.edu