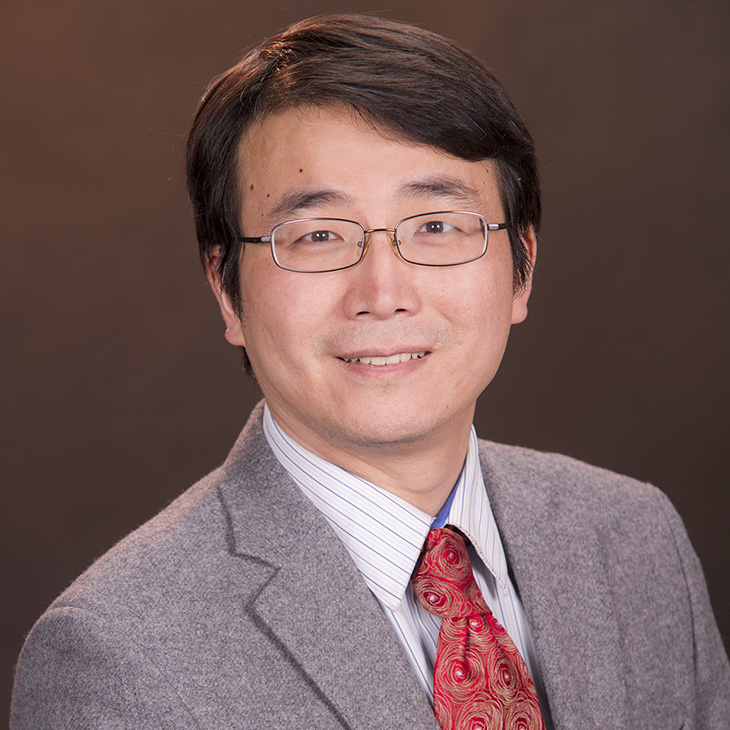 OSU's Zhang receives national research award from American Society of Landscape Architects
Tuesday, November 5, 2019
Bo Zhang, assistant professor with Oklahoma State University's Department of Horticulture and Landscape Architecture, learned recently he was named the recipient of the 2019 Professional Honor Award from the American Society of Landscape Architects, which is regarded as the most prestigious honor in the profession of landscape architecture.
He will receive this award on Nov. 18 during the 2019 ASLA National Convention in San Diego, California.
Zhang has been selected as one of two recipients of ASLA's 2019 Professional Award in the research category. Chosen from 544 submissions, there are a total of 36 recipients from across the nation that represent the best of landscape architecture in the General Design, Residential Design, Analysis and Planning, Communications and Research categories. Zhang partnered on this project with Yang Song, North Dakota State University.
Each year, the ASLA Professional Awards honor the best in landscape architecture from around the globe. Winners of these prestigious awards are chosen by a jury that represents the breadth of the profession, including private, public, institutional and academic practice, and exemplify diversity in professional experience, geography, gender and ethnicity. Submissions are judged blind.
"This award recognized our efforts of developing new research methods and instruments for landscape architects in this information age," Zhang said.
The project was entitled Using Social Media Data to Understand Site-Scale Landscape Architecture Design: A Case Study of Seattle Freeway Park.
"Social media is a fast-growing area in built environment studies to understand public opinions and space usage. To bridge the use of these huge, efficient and ever-growing data sets to landscape practice, this research marked a pilot effort to study site scale landscape issues using social media data," Zhang said. "In this project at Seattle Freeway Park, 3314 Instagram posts from 2035 users over three years (2015-2017) were mined and categorized to understand the dynamics of urban landscape usage and perception, with greater complexity, accuracy and efficiency. The results brought new perspectives and insights about public space design by discussing the associations between park usage and design strategies in lights of design features, publicity, and climate. An analytic procedure for analyzing and interpreting site-scale crowdsourcing data was developed, which is valuable to landscape design and management, as well as the knowledge expansion of this discipline."
Zhang came to OSU in 2015. In addition to his role as an assistant professor, he is a landscape architect, urban designer, architect and LEED certified professional. He teaches landscape construction, communications, open space design and urban design. He is an ardent educator and designer who intends to convey his practical experience, intellectual thinking and communication skills to the students. His studio has been involved in various community service projects, such as a public park, museum ground, church campus, university campus garden, etc.
During his tenure at OSU, his students have placed in 18 domestic and international competitions and awards.
His research interests include crowd sourcing data methods in design disciplines, ecological design and planning and Asian influences on designed landscapes in the United States in the 19th century.
"Bo Zhang is the first OSU professor to win a national ASLA professional award," said Michael Holmes, director of the landscape architecture program at OSU. "We're very proud of his accomplishments."
MEDIA CONTACT: Trisha Gedon | Agricultural Communications Services | 405-744-3625 | trisha.gedon@okstate.edu