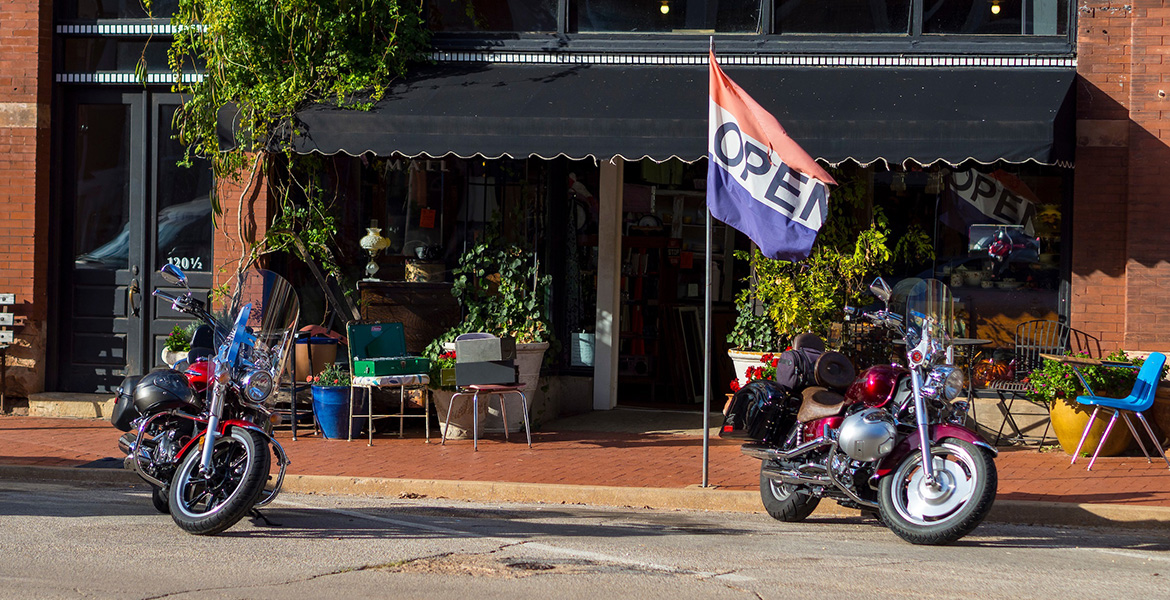 Volunteers needed for business retention and expansion program
Friday, June 14, 2019
The CREATE BRIDGES project, a rural development initiative in two areas of Oklahoma, is seeking volunteers for a new Business Retention and Expansion program.
Retail and hospitality are sectors that provide jobs and business opportunities that drive rural economies, said Sara Siems, Oklahoma State University Cooperative Extension assistant specialist.
BR&E is a volunteer-driven process that includes face-to-face interviews with local business owners or managers to gather information and assess opportunities and barriers to business growth. Volunteers will be provided with a two-hour training session, and volunteer recruitment will be ongoing. BR&E volunteers working and/or living in these eight counties are eligible to apply.
"As part of the pilot, CREATE BRIDGES is delivering a Business Retention and Expansion program for businesses in the retail and hospitality sectors," Siems said. "Currently, we are seeking volunteers both for participating businesses and those to conduct the interviews in Adair, Creek, Cherokee, Delaware, Mayes, Osage, Pawnee and Sequoyah counties."
CREATE BRIDGES is active in two regions of the state. The Sandstone Region includes Creek, Osage and Pawnee counties. Adair, Cherokee, Delaware, Mayes and Sequoyah counties comprise the Crossing Boarders Region.
BR&E interviews will take place in the Sandstone Hills Region June 18, 2 p.m. to 4 p.m. at the Oklahoma Venue 66 in Bristow; June 20, 9:30 a.m. to 11:30 a.m., Uptown Pizza, Barnsdall; and June 25, 9 a.m. to 11 a.m., Cleveland Chamber of Commerce, Cleveland. Meetings in the Crossing Borders region are slated June 26, 9 a.m. to 11 a.m., Grove Community Center, Grove; June 27, Tahlequah, time and location to be determined; and June 27, 2 p.m. to 4 p.m., Sallisaw Chamber of Commerce, Sallisaw.
CREATE BRIDGES was established with the help of a $2.7 million grant from Walmart to the Southern Rural Development Center, and launched Aug. 30, 2018 in Oklahoma, Kentucky and Arkansas.
For additional information regarding the upcoming interviews, contact Sara Siems at 405-744-9826 or email at sara.siems@okstate.edu. For more information about CREATE BRIDGES, visit www.createbridges.okstate.edu.
MEDIA CONTACT: Trisha Gedon | Agricultural Communications Services | 405-744-3625 | trisha.gedon@okstate.edu