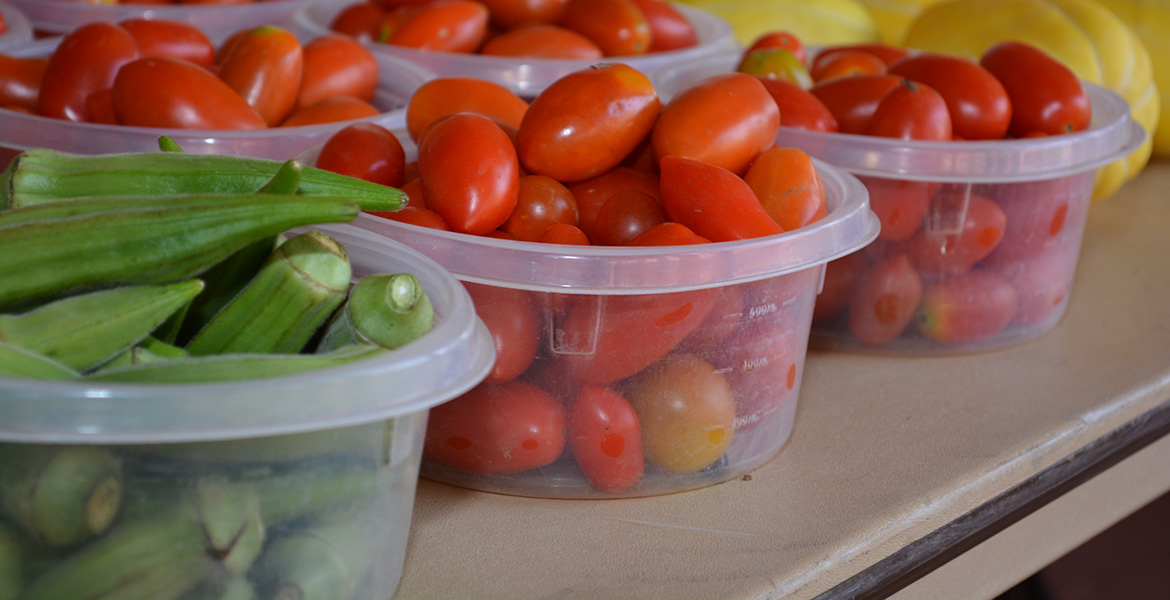 Informative program will help develop farmers market managers
Wednesday, November 20, 2019
Farmers markets continue to be a thriving part of Oklahoma's economy. In order to prepare market managers for success, Oklahoma State University Cooperative Extension is hosting the 2019 Market Manager Certification Program.
"This training program is designed to prepare farmers market managers to pursue leadership skills and professional development in topics that are essential to successful management of markets," said James Arati, business development coordinator and adviser for OSU Cooperative Extension.
The program begins with in-person training sessions Dec. 5-6 from 8:30 a.m. to 4:30 p.m., followed by three evening webinars from 6 p.m. to 8 p.m. on Dec. 9, 11 and 13. The program concludes with an in-person session Dec. 17 from 8:30 a.m. to 4:30 p.m. The in-person sessions will take place at the OSU-OKC campus, 900 N. Portland Ave. in Oklahoma City. Full program registration is $200 and due by Nov. 29. Individual webinar sessions are available for $50 each for those who are interested in specific topic-based information. In order to receive a certificate, participants must attend all in-person sessions. Participants may register online at https://okla.st/37kNzXC.
"The position of market manager is a very important factor in market success. The program will help participants have a clear understanding of what the job entails, as well as be helpful when planning in-season and off-season periods," he said. "At the end of the program, the participants will be asked to create a customized business plan that can be used for their markets."

Experts will share information about the role of a market manager; creating a market business plan; learning market governance, policies and team building; grant writing and funding resources; required permits and licenses; food handling and safety; data collection and record keeping; best practices and avoiding failure; marketing and promotion events; and food assistance programs and applying for SNAP/EBT/FNS.
For more information about the program, contact Arati at 405-321-4774 or email at jarati@okstate.edu. Limited scholarships are available to help cover the program registration fee.
MEDIA CONTACT: Trisha Gedon | Agricultural Communications Services | 405-744-3625 | trisha.gedon@okstate.edu