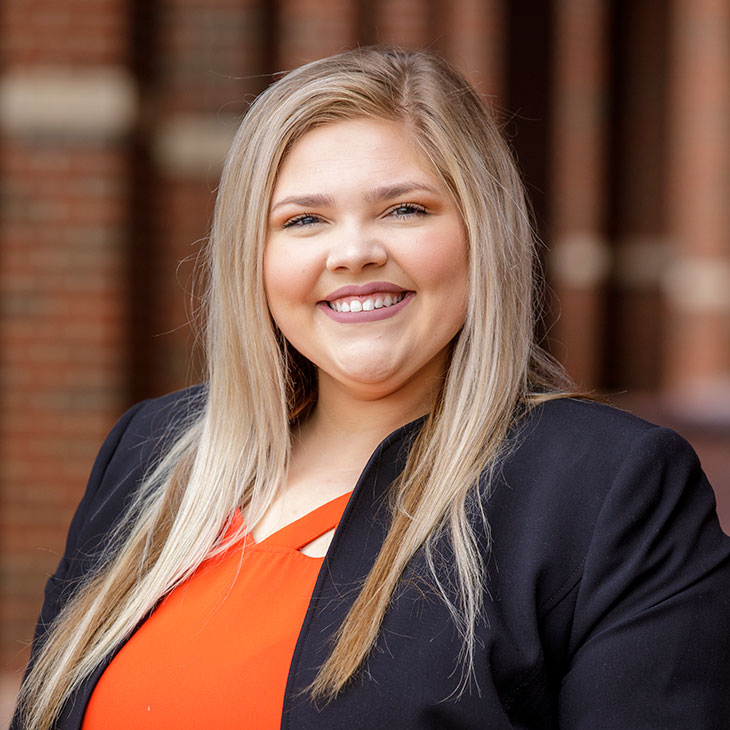 Comstock named an OSU Outstanding Senior
Friday, May 8, 2020
Chesley Comstock, an agribusiness and agricultural communications major from Woodward, Oklahoma, has been selected as an Oklahoma State University 2019-2020 Outstanding Senior by the OSU Alumni Association.
The Outstanding Seniors award recognizes seniors who show excellence through academic achievement; campus and community involvement; academic, athletic or extracurricular honors or awards; scholarships and work ethic during their time at OSU.
While at OSU, Comstock served as a Ferguson College of Agriculture Ambassador, an Oklahoma Agriculture Leadership Encounter (OALE) member, an Agricultural Communicators of Tomorrow (ACT) member and a member of Alpha Zeta. Her community involvement includes serving as an Oklahoma FFA Alumni Camp small group leader and volunteering at the Make A Wish Foundation, Stillwater Humane Society and the Woodward Crystal Christmas.
Comstock was also honored as an OSU Senior of Significance, and she received the American FFA Degree and Agriculture Future of America award. She was also listed on the President's and Dean's Honor Rolls.
"When I came to college I intended on broadening my horizons, but I gained much more than I ever imagined," Comstock said. "Not only did I have personal growth, but I gained a family who pushed me to be the best version of myself, and I have loved sharing that with others."
After graduation, Comstock will be working at the American Junior Simmental Association in its youth department.
Comstock is one of 16 students selected for the 2019-2020 Outstanding Senior award. The OSU Alumni Association Student Awards and Selection Committee selected the 16 winners after meeting with the 41 Seniors of Significance selected in the fall of 2019 and reviewing their applications.
For more information about the OSU Alumni Association's student awards program, visit orangeconnection.org/studentawards or contact Jessica Medina-Benningfield at 405.744.8923.
MEDIA CONTACT: Melissa Mourer| Agricultural Communications Services | 405-744-3737 | melissa.mourer@okstate.edu