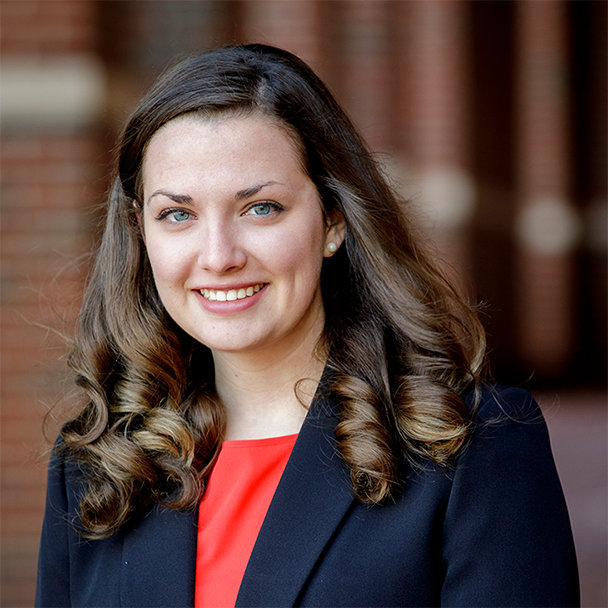 Davis named an OSU outstanding senior
Tuesday, May 5, 2020
Olivia Davis, a biochemistry and molecular biology major from Fort Smith, Arkansas, has been selected as an Oklahoma State University 2019-2020 Outstanding Senior by the OSU Alumni Association.
The Outstanding Seniors award recognizes seniors who show excellence through academic achievement; campus and community involvement; academic, athletic or extracurricular honors or awards; scholarships and work ethic during their time at OSU.
While at OSU, Davis served as the Student Government Association treasurer, Blue Key Honor Society president, an OSU Student Foundation member, the OSU Panhellenic Judicial Board of Representative and an OSU Cowboy Cousins student mentor. Her community involvement includes volunteering at Karman Legacy Hospice, the Stillwater Medical Center Emergency Department and Habitat for Humanity. She also served as a Children's Hospital Foundation intern and an ICU patient liaison.
Davis was honored as a Top 20 Freshman Woman, and she was named a Cambridge Scholars Program Recipient and was awarded the Niblak Research Scholars Award. She also received the SGA President Student Leader Award and the OSU Biochemistry and Molecular Biology James E. Webster Award.
"OSU is a place that encouraged me to pursue excellence with hard work and humility while seeing others' needs with open eyes," Davis said. "The importance of serving others permeates the culture at OSU and has left an impact that will extend beyond my time in college."
After graduation, Davis will attend the University of Oklahoma College of Medicine to pursue a career in research and patient care.
Davis is one of 16 students selected for the 2019-2020 Outstanding Senior award. The OSU Alumni Association Student Awards and Selection Committee selected the 16 winners after meeting with the 41 Seniors of Significance selected in the fall of 2019 and reviewing their applications.
For more information about the OSU Alumni Association's student awards program, visit orangeconnection.org/studentawards or contact Jessica Medina-Benningfield at 405.744.8923.
MEDIA CONTACT: Melissa Mourer| Agricultural Communications Services | 405-744-3737 | melissa.mourer@okstate.edu