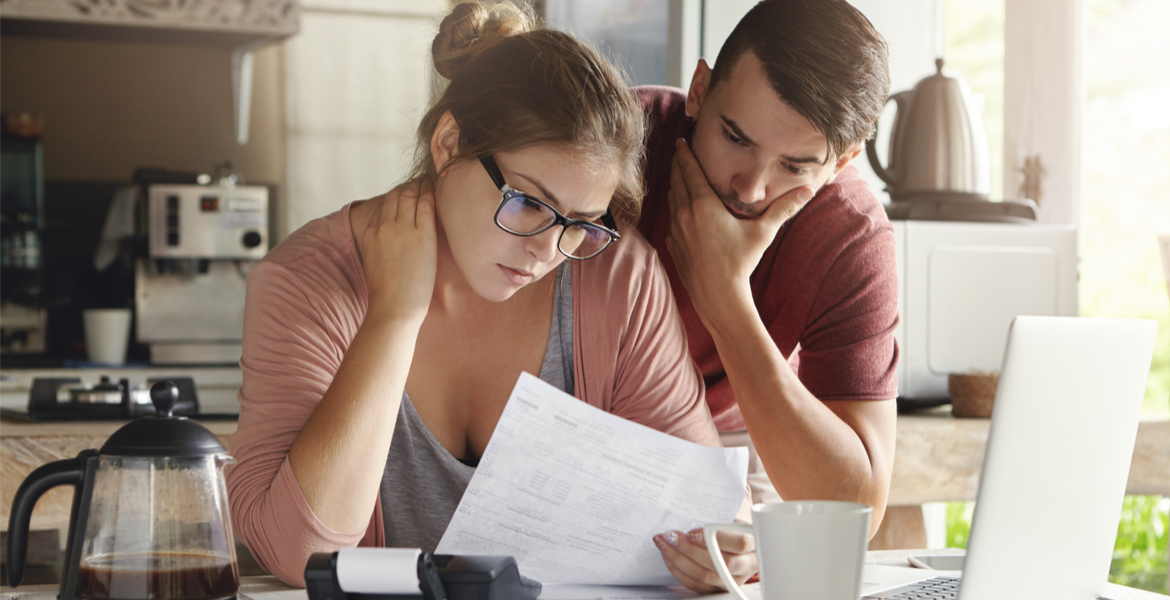 Prioritize bills during times of financial stress
Thursday, May 21, 2020
Many families across Oklahoma have learned over the last several weeks how difficult it can be to pay all of their bills each month when income has been decreased or stopped completely due to the COVID-19 pandemic.
Old budgets no longer work. New plans are needed, and quickly, said Cindy Clampet, Oklahoma State University Extension assistant family resource management specialist.
By mid-May, more than 135,000 Oklahomans had filed for unemployment since the beginning of the year, according to the Oklahoma Employment Security Commission. Nationwide, the unemployment rate is more than 20 percent, which is the highest level since 1934.
The pandemic blindsided families, many of whom were already struggling to pay bills, Clampet said. Those families now need to reprioritize their financial obligations, at least for the short-term. Clampet said for those who do have emergency funds, now is the time to use them. Unemployed people may be able to maintain some financial stability, depending on how much money has been set aside in the emergency account.
"It's important to use this account sparingly and only for essentials. Make this money last as long as possible," she said. "For those without an emergency fund available, prioritizing where the money they do have goes is vital. The first step is to file for unemployment benefits, if you haven't already done so. This process can take a while, so it's important to get this done sooner rather than later."
Second, make a list of all income that is still available. Include spouse's income, child support, unemployment benefits, stimulus check, rental property income or alimony – everything counts. It might even be time to consider selling some things that are no longer used to help generate more funds. If a spouse is still working, consider stopping retirement contributions for the time being to help increase take-home pay.
She also suggested canceling services that are not necessary, including cable TV, streaming services, gym memberships or subscriptions.
Next, Clampet said to make a list of all financial obligations and put a star by the ones that must be paid to protect housing, insurance, transportation and court-ordered obligations. Those are the bills that must be paid first. Consider the consequences of not paying a bill when prioritizing the list.
Some utility companies have announced they won't be shutting off services or charging late fees. In addition, federal student loans have been put into forbearance until Sept. 30 this year as part of the Coronavirus Aid, Relief, and Economic Security Act, or CARES Act. The CARES Act allows people to access their IRA, 401k or 403b retirement accounts without facing early withdrawal penalties. They will, however, still have to pay income tax on money withdrawn.
"You should keep in mind that historically, there's a big rebound in the stock market after a big downturn," Clampet said. "Taking money out of those retirement accounts now will prevent you from realizing the growth that can occur when the market recovers."
Some businesses across the state have reopened, albeit on a limited bases, so some state residents are back at work and earning an income. Until things return to normal, Clampet suggested maintaining the same sort of strict budgeting that was set up during unemployment. Continue paying bills from the top priority to the bottom.
"For those who run short on funds before all the bills are paid, call those creditors and explain your situation. Some companies will work with you, but keep in mind, others may not," she said. "Work out a plan to get caught up when your income is back to normal level. This situation is temporary and the important thing is to continue to protect your assets such as your home, car and retirement account so they're still there after the economy rebounds."
MEDIA CONTACT: Trisha Gedon | Agricultural Communications Services | 405-744-3625 | trisha.gedon@okstate.edu