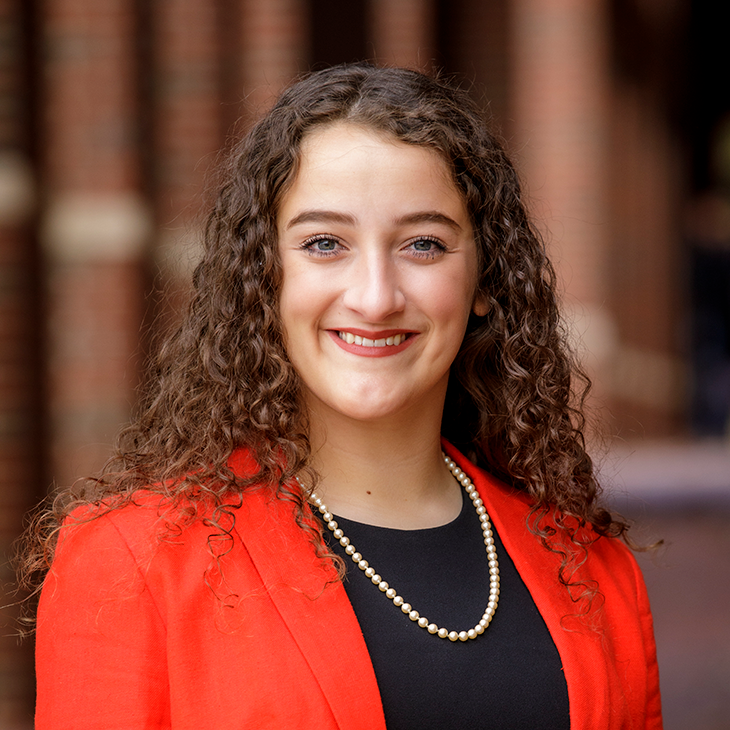 Scott named an OSU Outstanding Senior
Wednesday, May 6, 2020
Rachel Scott, an animal science major from Georgetown, Texas, has been selected as an Oklahoma State University 2019-2020 Outstanding Senior by the OSU Alumni Association.
The Outstanding Seniors award recognizes seniors who show excellence through academic achievement; campus and community involvement; academic, athletic or extracurricular honors or awards; scholarships and work ethic during their time at OSU.
While at OSU, Scott served as the president and vice president of the Ferguson College of Agriculture Block and Bridle club and as a teaching assistant. She was a member of the OSU Horse Judging team, Leaders of Excellence in Animal and Food Sciences and the Regional Reserve Champion Animal Science Quadrathlon team. Her community involvement includes serving as a 4-H Horse Show coordinator and judge, and volunteering through Into the Streets, Operation Catnip Stillwater and the Stillwater Humane Society.
Scott was also honored as a McKnight Leadership Scholar and an Animal Science Totusek Outstanding Freshman, and she was a part of the AQHA World Champion Collegiate Judging Team, NRHA and AQHA Congress National Champion Collegiate Judging teams. She was also named a National Academic All-American Collegiate Judge.
"Through extensive involvement and close relationships with faculty and staff, OSU has allowed me to discover the path I will take in life to do the most good," Scott said. "As a professor someday, I hope to encourage and assist countless students in achieving their dreams like so many have done for me here at OSU."
After graduation, Scott plans to earn a master's degree in Equine Nutrition and her a Doctorate in Equine Sciences with the goal to become a professor of animal sciences.
Scott is one of 16 students selected for the 2019-2020 Outstanding Senior award. The OSU Alumni Association Student Awards and Selection Committee selected the 16 winners after meeting with the 41 Seniors of Significance selected in the fall of 2019 and reviewing their applications.
For more information about the OSU Alumni Association's student awards program, visit orangeconnection.org/studentawards or contact Jessica Medina-Benningfield at 405.744.8923.
MEDIA CONTACT: Melissa Mourer| Agricultural Communications Services | 405-744-3737 | melissa.mourer@okstate.edu