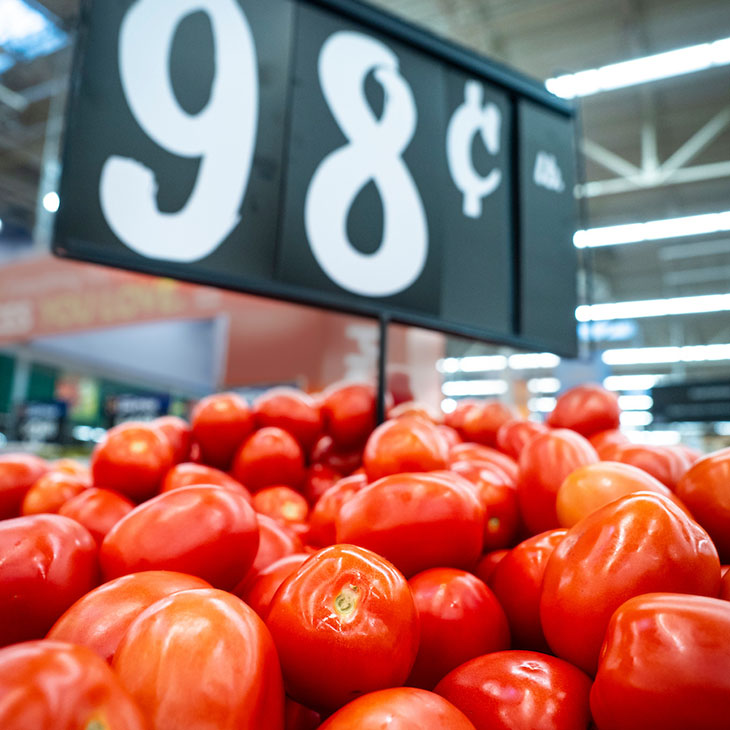 OSU Extension educators on a mission to reduce food waste
Thursday, February 4, 2021
In light of a new year and a fresh start, Oklahoma State University Extension is reminding consumers how to reduce food waste for a more sustainable lifestyle.
The U.S. Department of Agriculture's Economic Research Service estimates between 30% to 40% of the nation's food supply is wasted, an annual value of more than $160 billion. In a global pandemic when the economy is slow and people often go hungry, every meal and dollar counts. Barbara Brown, OSU Extension food specialist, said the driving factors behind reducing food waste encompass several components of the Extension mission. Financial planning, environmental stewardship, food safety, and proper health and nutrition are core principles that educators share within their communities.
"Food is lost all along the food chain, but consumers are the biggest contributor to the amount of food wasted. We throw out between 15% and 25% of the food we buy," Brown said. "If we can rethink how and why we dispose of food, it will have a major impact on our lives and the environment."
Storage is a key component of corrective measures. The USDA's FoodKeeper free smartphone app provides storage tips and shelf-life guidelines for foods kept in the refrigerator, freezer and pantry. Other tricks to maintain freshness include selecting refrigerated or frozen foods just before checking out at the grocery store, choosing items with extended sell-by dates and avoiding extra foods not on the shopping list.
People often throw out food because of expired sell-by, best-by or use-by dates, but Brown said about 20% of that waste does not belong in the trash can. Those dates suggest peak quality; they do not indicate immediate expiration.
"Food dates may not be clear to consumers," she said. "We can help people interpret the information and explain the difference between sell-by and use-by so that they waste less food and save more money."
A mindful approach to cooking and eating might call for innovative tactics – for example, incorporating a scavenger night when several leftover plates have accumulated. Old bread can be transformed into croutons; leftover roast works well in a stew; and chicken can be turned into a second meal with pasta. Brown said to keep track of what is thrown out. If the same foods are consistently being tossed, either eat them sooner, buy less, use them in more recipes or, when appropriate, freeze them.
Reducing food waste also can be made a priority when dining out – consumers should order smaller portion sizes and remember to take home leftovers. For those times when leftovers have been taken as far as they can go, Janice Hermann and other OSU Extension specialists have tips on composting.
"Remember the first-in, first-out method with items, and if you have food that you know will go bad before it can be used, donate it safely to a local food pantry or similar organization," Hermann said.
OSU Extension county offices are available to answer questions regarding food storage and preservation. The USDA also provides food waste guidance.
Pottawatomie County resident Nancy Bryce has consulted with her family and consumer sciences educator, Sonya McDaniel, on several occasions. Bryce learned a safer way to save leftover cornbread from Thanksgiving and prepare fresh bushels of corn for freezer storage.
"She's helped me clean out my fridge and pantry and understand what's recommended for use-by and best-by dates," Bryce said. "Our Extension educator goes out of her way to help me understand and provide resources."
OSU Extension is one of two state agencies administered by the university's Division of Agricultural Sciences and Natural Resources and is a key part of OSU's state and federally mandated teaching, research and Extension land-grant mission.
MEDIA CONTACT: Gail Ellis | Agricultural Communications Services | 620-515-2498 | gail.ellis@okstate.edu