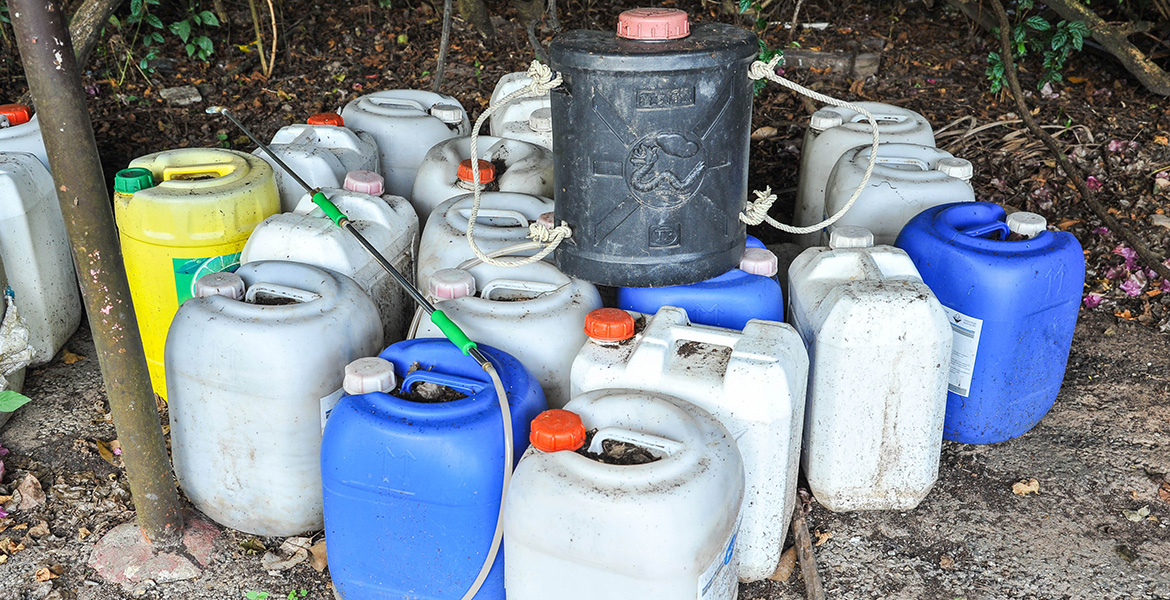 Unwanted pesticide disposal set for Purcell and Claremore
Thursday, March 25, 2021
Now that spring has sprung, many Oklahomans are gearing up for some spring cleaning.
While a thorough clearing of dust bunnies and cobwebs in the home is essential, it's a safe bet the garage, barn or storage building is harboring some unwanted pesticides that are in need of proper disposal.
That opportunity is slated for April 1 in Purcell, Oklahoma, and April 27 in Claremore, Oklahoma. The Oklahoma Unwanted Pesticide Disposal program will provide drop-off sites for commercial and noncommercial applicators, pesticide dealers, farmers, ranchers and homeowners to bring up to 2,000 pounds of pesticides for proper disposal at no charge. A fee will be assessed to those bringing more than 2,000 pounds of pesticides.
Both events will take place from 8 a.m. to 1 p.m. The Purcell event will be held at the McClain County Fairgrounds, 1721 Hardcastle Blvd. The event in Claremore will take place at the Claremore Expo Center, 400 Veterans Parkway.
Charles Luper, Oklahoma State University Extension associate with the OSU Pesticide Safety Education Program, said the arrangement, funded by the Oklahoma Department of Agriculture, Food and Forestry, has been successful since it was launched in 2006.
"In the last 15 years, this program has collected nearly 999,005 pounds of unwanted pesticides," Luper said. "What this means is nearly 500 tons of chemicals have been kept out of landfills, storm drains, lakes and streams. This program also kept these chemicals from being put in illegal dumpsites along country roads. This is a positive thing for the environment and reduces health and environmental concerns."
Unwanted pesticides are classified as those chemicals that become unusable as originally intended for a variety of reasons, including leftover pesticides, pesticides that are no longer registered in Oklahoma and pesticides that no longer have labels or cannot be identified.
ODAFF has contracted with Clean Earth, a licensed hazardous waste company, to collect and properly dispose of waste pesticides. Pesticide dealers are asked to preregister through the OSU Pesticide Safety Education Program. Applicators and agricultural producers are not required to preregister.
"Pesticide dealers are asked to preregister because of the potential for large quantities of pesticides coming from multiple dealers or multiple locations," Luper said. "This will help the Stericycle company know what will be needed on site to effectively handle the quantity of pesticides collected. Please keep in mind paint, batteries, oil or fertilizer will not be accepted."
Participants will need to safely transport their pesticides to one of the collection sites. Pick-up services are not available. Please check out these safe transportation tips.
For more information, visit the OSU Pesticide Safety Education Program website or contact Luper at 405-744-5808.
MEDIA CONTACT: Trisha Gedon | Agricultural Communications Services | 405-744-3625 | trisha.gedon@okstate.edu