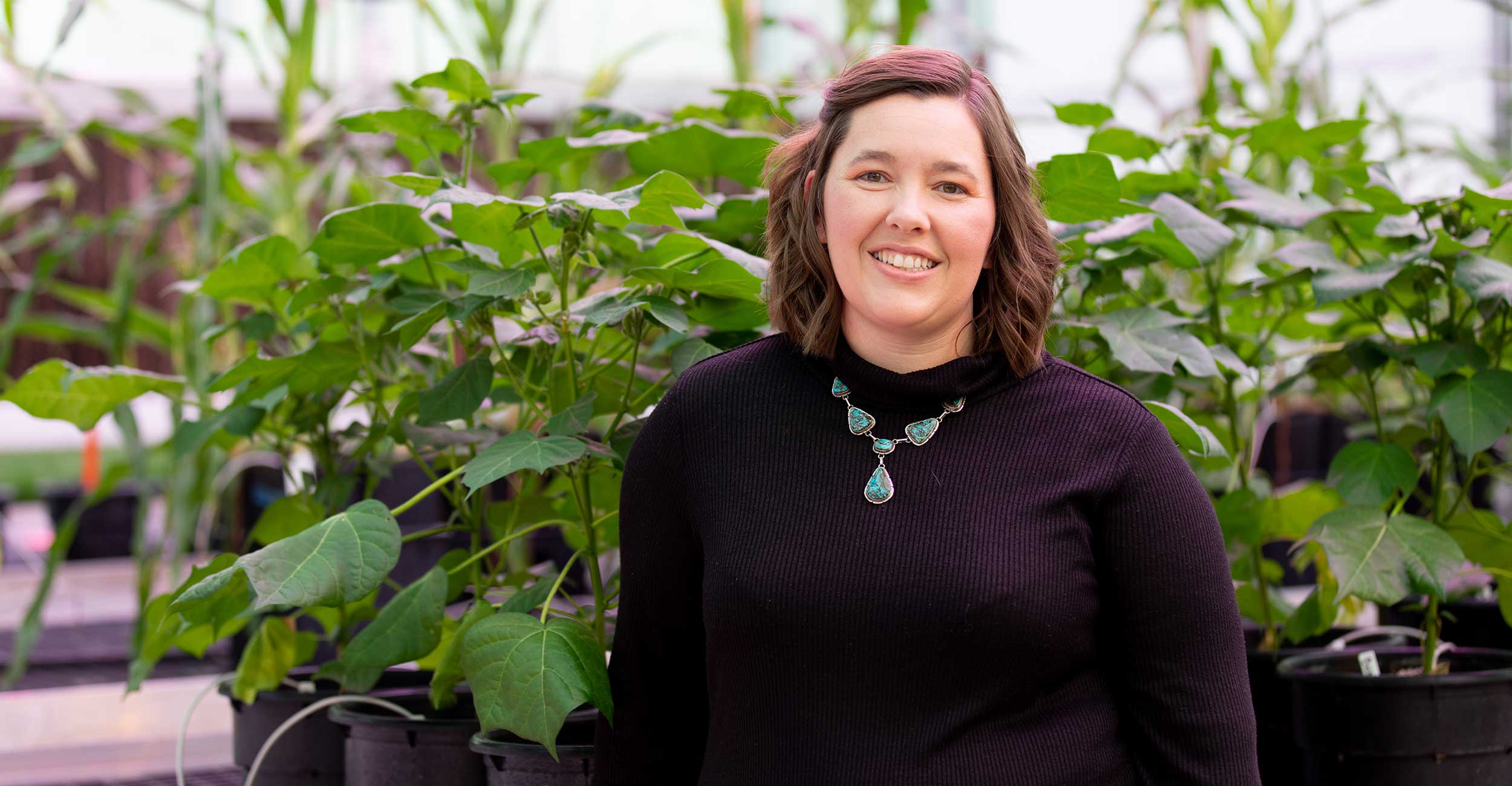 Haggard wins USDA Early Career Excellence in Teaching award
Wednesday, November 10, 2021
Media Contact: Samantha Siler | Communications and Marketing Manager | 405-744-2977 | samantha.siler@okstate.edu
The Association of Public and Land-grant Universities (APLU) recognized Oklahoma State Ferguson College of Agriculture professor Beatrix Haggard with the 2021 National USDA Early Career Award for Excellence in Teaching.
Haggard knew she wanted to teach from the time she began her undergraduate program. Now an associate professor with OSU's Department of Plant and Soil Sciences in her seventh year of teaching, she said connecting with students in the classroom is where she feels at home.
"One of the biggest things I enjoy most about teaching is interacting with students," Haggard said. "I always knew I wanted to teach; that was never really a question."
Haggard continuously tries to meet students where they are and helps them reflect on their personal experiences to gain an understanding of the topics presented to them in the classroom. Receiving this award was a complete surprise, and she credits much of her teaching success to the supportive, family atmosphere in the college, she said.
"I hope I'm doing everything I can for my students whenever I'm in class to help them succeed in their overall college career," she said. "I'm happy to get this award and I'm also happy to get it for the Ferguson College of Agriculture."
In addition to her teaching responsibilities, Haggard also advises several organizations within the Ferguson College of Agriculture. She enjoys traveling with students and helping them foster learning outside of the classroom while they experience new places and opportunities.
"We applaud this year's winners of the Excellence in College and University Teaching Awards for Food and Agricultural Sciences," said Doug Steele, vice president of Food, Agriculture and Natural Resources at APLU. "The high bar they've set stands as a powerful example not only to their students, but to other faculty striving to better serve their students."
More information about Haggard's award, and other award winners, is available online.
Story By: Taylor Bacon | taylor.bacon@okstate.edu