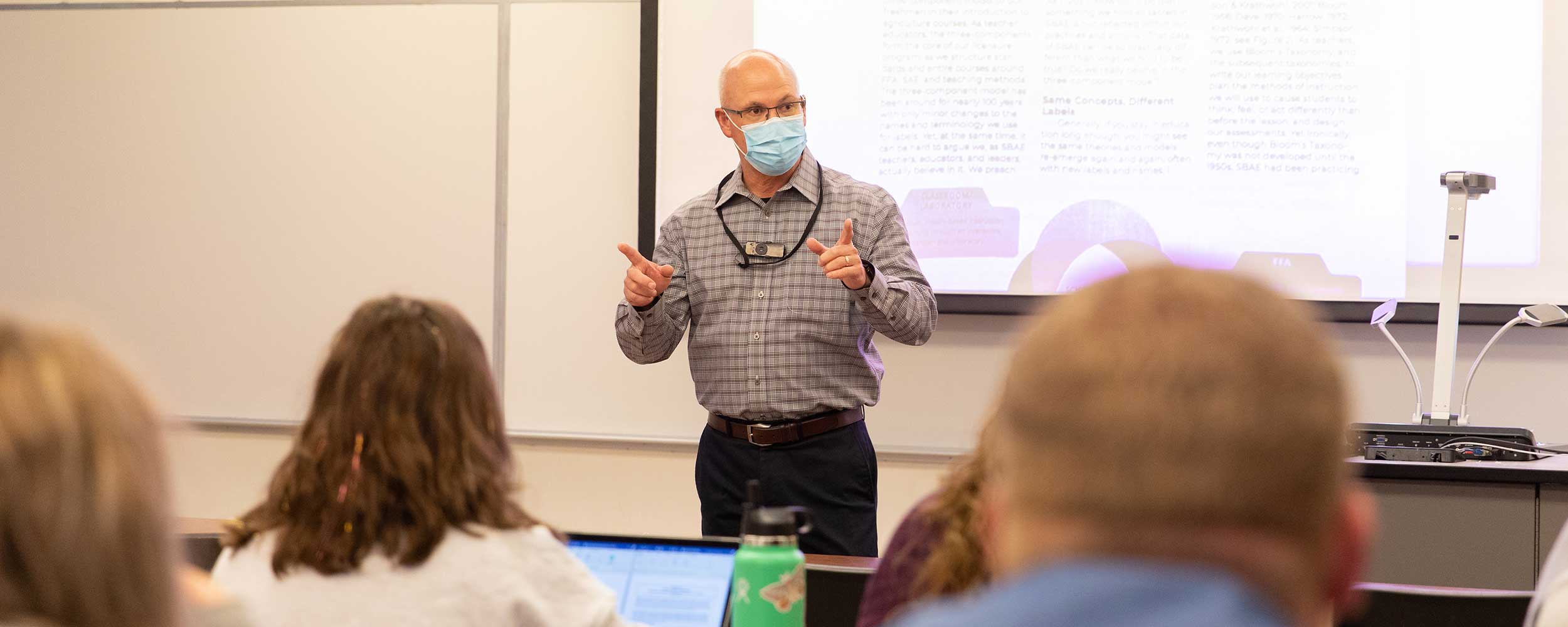 Ramsey wins USDA Excellence in Teaching Award
Wednesday, November 10, 2021
Media Contact: Samantha Siler | Communications and Marketing Manager | 405-744-2977 | samantha.siler@okstate.edu
Oklahoma State University Ferguson College of Agriculture professor Jon Ramsey was recognized by the Association of Public and Land-grant Universities (APLU) with the 2021 USDA Southern Region Excellence in Teaching Award.
Ramsey, professor of agricultural education, graduate programs coordinator and director of student teaching in OSU's Department of Agricultural Education, Communications and Leadership, has inspired future agricultural educators for 20 years.
A former public school educator, Ramsey's experience in the classroom guides his work with agricultural educators. As a professor, his support of these educators begins with high school students interested in teaching careers and continues decades into their careers.
"The most rewarding part of teaching is seeing young people achieve their goals," Ramsey said. "It means the world to be able to come to work and know that you are supported and valued for what you bring to the table. This allows you to do your job at a high level and be recognized for that."
For Ramsey, the opportunity to mentor future educators who will go on to make a difference in their communities is fulfilling and receiving the award is humbling, he said.
"We applaud this year's winners of the Excellence in College and University Teaching Awards for Food and Agricultural Sciences," said Doug Steele, Vice President of Food, Agriculture and Natural Resources at APLU. "The high bar they've set stands as a powerful example not only to their students, but to other faculty striving to better serve their students."
More information about Ramsey's award, as well as the other award winners from around the country, is available online.