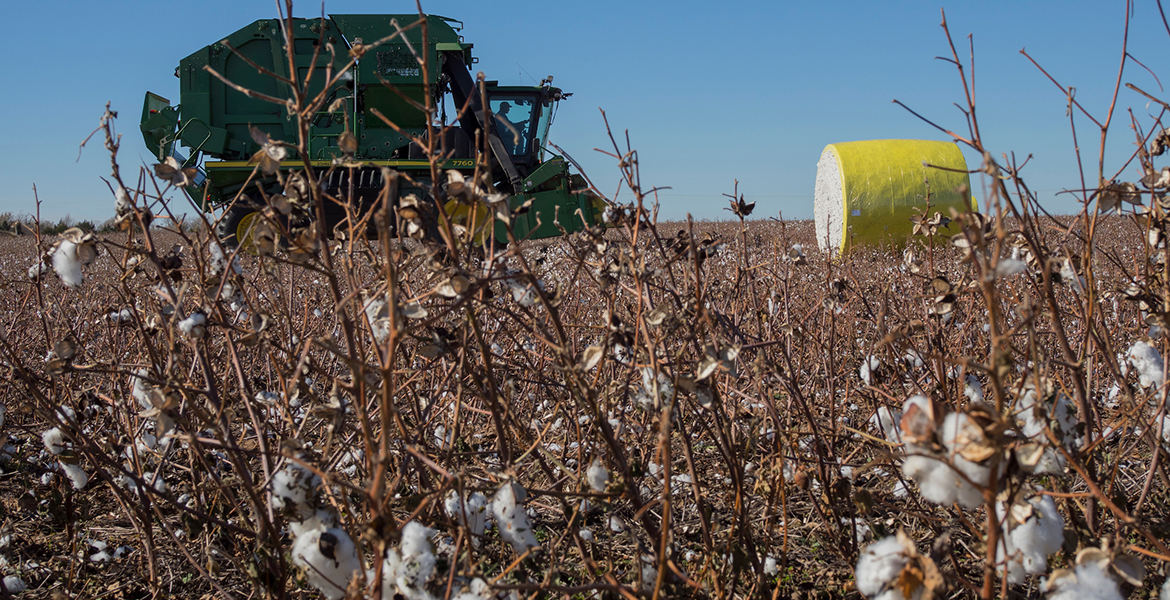 Register online for Jan. 20-21 Red River Crops Conference
Friday, January 15, 2021
Oklahoma State University Extension and Texas A&M AgriLife Extension are again teaming up to present the annual Red River Crops Conference on Jan. 20-21 – virtually.
"We're still in the midst of the coronavirus pandemic and so will be offering the conference as an online experience," said Gary Strickland, OSU Jackson County Extension agricultural educator and regional agronomist for southwestern Oklahoma.
Rather than wait in line for nametags, participants will be allowed entry into the online meeting beginning at 6:30 a.m. each day. Speakers will host sessions focused on crop production in southwestern Oklahoma and the Texas Rolling Plains region from 7-10 a.m.
"We wanted producers to be able to participate, but still have time to get other work done, since it will all be on their electronic devices," said Emi Kimura, AgriLife Extension economist and peanut specialist headquartered at Vernon, Texas.
As usual, the conference will focus on cotton the first day and in-season crops the second day. Cost is $25 per participant. Advanced registration is available online and is required to gain access to the event.
Presentations for Jan. 20 include:
National Cotton Council Update – Jody Campiche, National Cotton Council director of economics and policy analysis.
Cotton Market Update – John Robinson, AgriLife Extension cotton marketing economist.
Cotton Equipment Technology – John Long, OSU Extension agricultural engineer.
Herbicide Program Updates – Peter Dotray, Texas A&M AgriLife Research weed scientist.
Cotton Plant Pathology Update – Tom Isakeit, AgriLife Extension plant pathologist.
Cotton Area Program Update – Kimura and Seth Byrd, OSU Extension cotton specialist.
Presentations for Jan. 21 include:
Economic Comparison of Perennial and Annual Grazing Systems – Francisco Abello, AgriLife Extension farm management economist.
Current Wheat Crop Status and In-Season Management – Fernando Guillen-Portal, AgriLife Extension small grains and oil seed crops specialist.
Brush and Weed Control in Pasture Systems – Laura Goodman, OSU Extension range specialist.
Grain and Livestock Markets – Trent Milacek, OSU Extension area agricultural economist.
Grain Sorghum Cropping Systems – Strickland and Jason Warren, OSU Extension soil and water conservation management specialist.
Continuing Education Units will be available through the conference.
OSU Extension is one of two state agencies administered by the university's Division of Agricultural Sciences and Natural Resources and is a key part of OSU's state and federally mandated teaching, research and Extension land-grant mission.
Texas A&M AgriLife Extension is a state agency that has about 900 professional educators and provides research-based information and expertise to every Texas county.
MEDIA CONTACT: Donald Stotts | Agricultural Communications Services | 405-744-4079 | donald.stotts@okstate.edu