Visions for change
Wednesday, January 11, 2023
Media Contact: Mandy Gross | Senior Manager of Strategic Communications and Special Projects | 405-744-4063 | mandy.gross@okstate.edu
Robert Price had visions for change.
And he quietly — yet diligently — worked to make them a reality during his 17-year tenure as head of Oklahoma State University's Department of Agricultural Education in the late 1950s through mid-1970s.
The university hired Price, a 1934 Oklahoma A&M graduate, with the goal of building a more comprehensive program.
With 14 years of experience teaching agriculture at five Oklahoma high schools, Price not only looked to train more vocational agriculture teachers but also include ongoing adult education and support for young farmers and their communities. He was instrumental in the early development of the Oklahoma Young Farmers Association.
Over time, he assembled a staff of professors that were successful, creative and willing to address new challenges.
In a society where racial segregation was still the norm, Price reached out to black schools to broaden opportunities for training. He also helped pave the way for the department's first two female students to fulfill their dreams of teaching agriculture.
"That was one of his greatest gifts to his children," Faye Ann Presnal, a retired OSU faculty member, said of her late father. "He instilled in us a belief that all people are created equal and deserve opportunities."
One of his continuing legacies was his vision to assist developing countries by creating an avenue for administrators and teachers to receive experience in agricultural and Extension education programs. For more than 30 years, he served as a research advisor and committee chairman for 219 international students from 29 different countries.
Many of those students returned to their countries to assume leadership roles in universities and government after graduating. For instance, five of his former students became university presidents in Thailand. Another went on to become the prime minister of Jordan.
"Dad was able to see the possibilities in his students and nurture these gifts," said John Price. "I was once told how Dad went to bat for a student when committee members wanted to drop him from the program. That student went on to have a long and distinguished career."
That story is just one example of the elder Price's vision and leadership. Those qualities consistently shined in his role on various committees.
"Dad was often seen as a mediator," Don Price said. "It was an important part of his character."
Price also developed a keen interest in issues relating to world hunger, visiting countries where relief work was needed and guiding academic work of students from countries where hunger was prevalent.
"Dr. Price is a shining example of what OSU Agriculture is all about," said Thomas G. Coon, vice president and dean of OSU Agriculture. "His work and kindness have touched people around the globe, and I'm sure he would be proud of the New Frontiers' mission to feed the world."
In 1994, Price was inducted into the Oklahoma Educators Hall of Fame, and his memory will soon have a permanent place on OSU's campus. The agricultural education, communications and leadership department head office in the New Frontiers Agricultural Hall will bear his name when the building opens in 2024.
Presnal felt the space was a fitting place for her dad's legacy to live on.
"During dad's tenure he responded to significant changes going on in the world with vision and commitment and always saw possibilities in his students," she said. "We are proud of his successes and the impact he had on students, colleagues and our family.
"Dad understood what his life was to be about: touching others in the world with hope, promise and possibilities."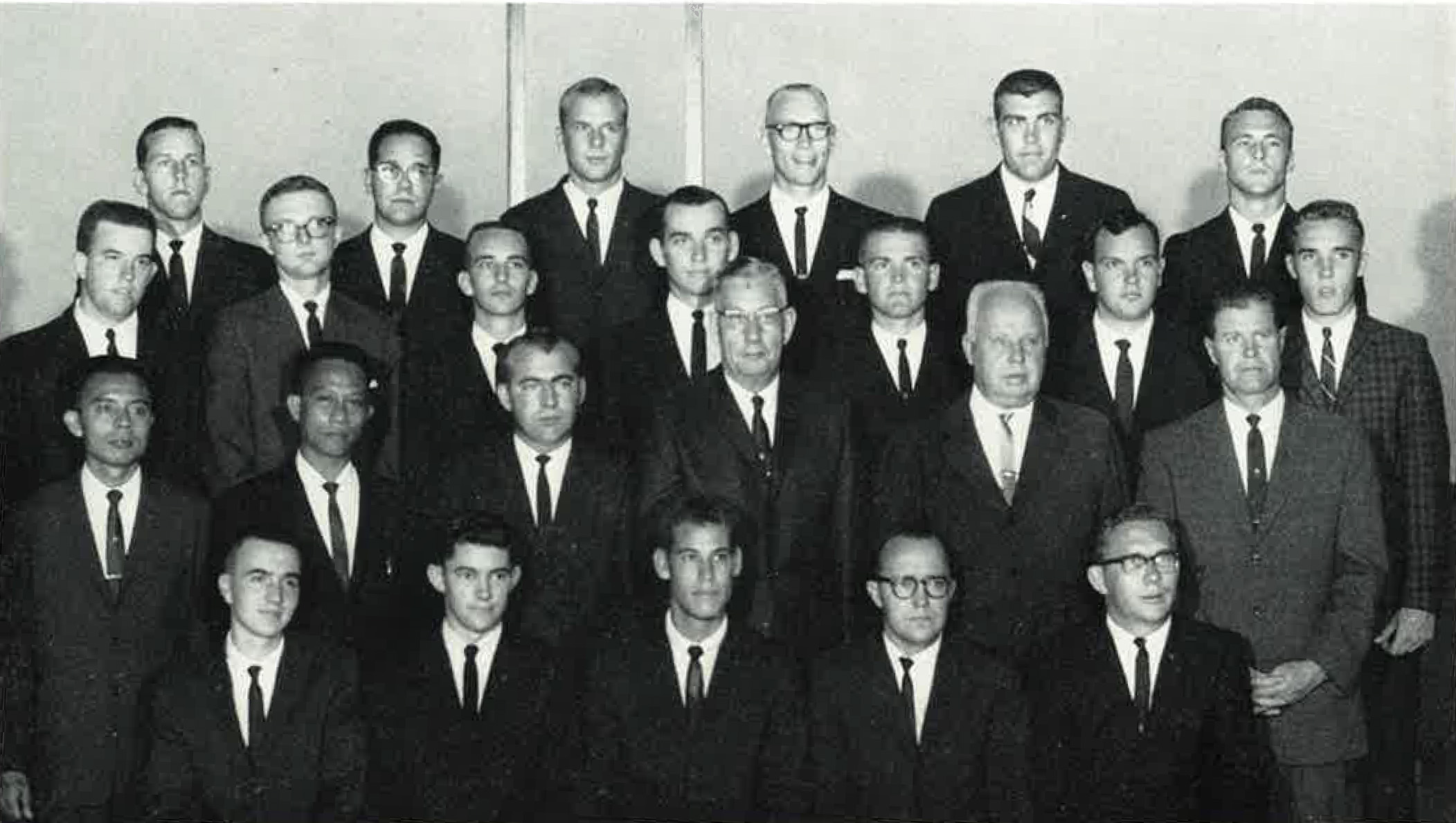 The New Frontiers campaign was launched in January 2020 to build a new state-of-the-art facility for OSU Agriculture. The New Frontiers Agricultural Hall, expected to open in fall 2024, further advances teaching, research and Extension efforts that are critical to the state's economy, citizens' safety and quality of life. By advancing OSU Agriculture and its programs, New Frontiers is fostering innovation to help feed the world.
Story By: Grant Ramirez | gramirez@osugiving.com