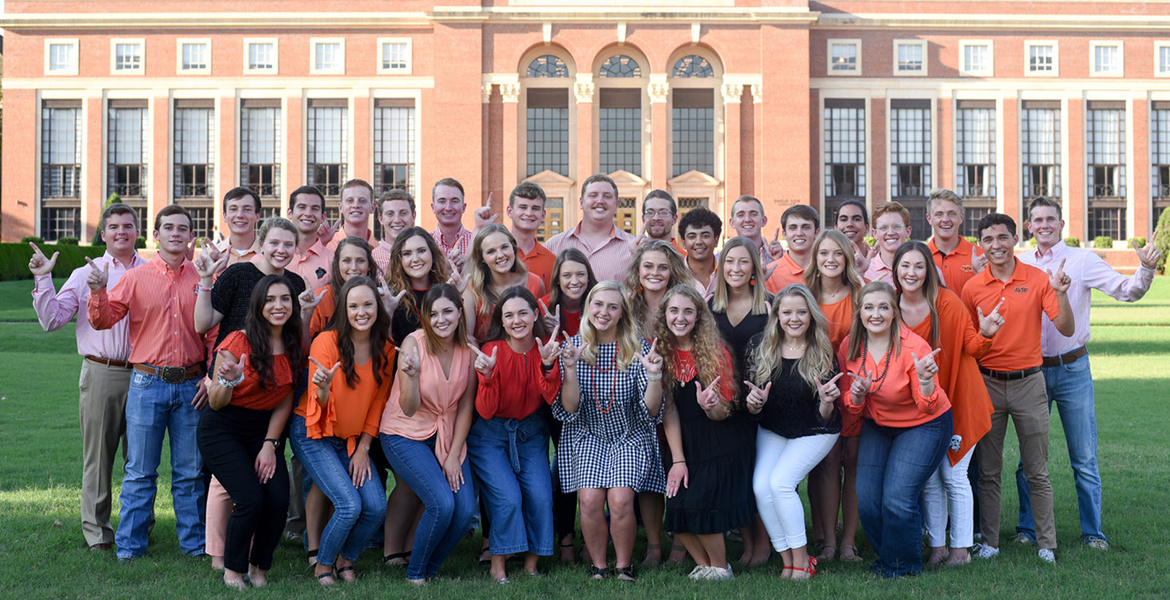 CAS students honored as Top 10 Freshmen
Monday, October 14, 2019
Oklahoma State University's College of Arts and Sciences is proud to announce the CAS students chosen among OSU's Top 10 Freshmen.
The OSU Mortar Board Honor Society selects honorees based on scholarship, outstanding leadership and community service. Students are eligible to apply their sophomore year based on freshman year achievements.
The selection process also considers GPA, research initiatives, extracurricular activities and more. The board chooses the top 20 freshmen men and women before interviewing with President Burns Hargis for the Top 10 honor.
"I am extremely proud of our CAS students earning this honor," Dean Glen Krutz said. "They represent all CAS students well in that they have worked hard, and this was well-deserved."
The Top 10 men and women will be recognized Nov. 2 during halftime of the OSU football game against TCU at Boone Pickens Stadium.
CAS students among the Top 10 Freshmen men and women are:
Jaci Deitrick, Agribusiness and Psychology
Emily Kirk, Communication Sciences and Disorders
Daniel Reed, Biochemistry
The remaining CAS honorees selected for the Top 20 are:
Ashlea Cole, Communication Sciences and Disorders
Leslie Garza, Psychology
Morgen Stark, Strategic Communication
MEDIA CONTACT: Jacob Longan | 405-744-7497 | jacob.longan@okstate.edu