OSU regents professor of chemistry named American Chemical Society fellow
Thursday, September 15, 2022
Media Contact: Elizabeth Gosney | CAS Marketing and Communications Manager | 405-744-7497 | egosney@okstate.edu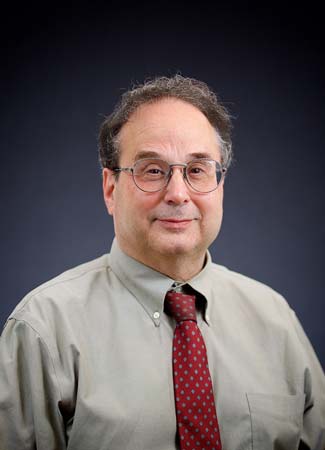 Department of Chemistry Regents Professor Dr. Barry Lavine was named an American Chemical Society Fellow in August — one of the highest honors available for chemists.
"The award can be construed as recognition of my efforts in the areas of research, outreach, community service and teaching over a 40-year period," said Lavine, who was recognized at the national meeting of the ACS in Chicago last month. "What is unique about this award is that it is not about what an individual has been given, but what that individual has contributed; in this case, to their community both locally and nationally."
Lavine came to OSU from Clarkson University in 2004 and was appointed regents professor in 2021. Among his many achievements, he has published more than 115 research papers, 21 book chapters and 16 review articles, and served as editor of three ACS monographs.
"Dr. Lavine is an invaluable part of the OSU chemistry department," said Dr. Andrew Doust, head of the OSU Department of Chemistry. "I greatly appreciate his enthusiasm, overriding concern for undergraduate and graduate students, outstanding research profile and willingness to help in the governance of the department."
According to the ACS, its fellows program "uniquely recognizes a different standard of achievement and service."
"Specifically, the Fellow of the American Chemistry Society designation is awarded to a member who, in some capacity, has made exceptional contributions to the science or profession and has provided excellent volunteer service to the ACS community."
Story By: Kalynn Schwandt, CAS student intern | kalynn.schwandt@okstate.edu