Greenwood School of Music to welcome Warner Music executive for public Q&A
Monday, November 14, 2022
Media Contact: Elizabeth Gosney | CAS Marketing and Communications Manager | 405-744-7497 | egosney@okstate.edu
On Friday, Nov. 18, the Michael and Anne Greenwood School of Music (GSM) will welcome home Oklahoma State University alumnus and Warner Music Nashville Executive Vice President of A&R Scott Hendricks to its Recital Hall.
Hendricks plans to pull back the curtain on the country music business and participate in a Q&A session with music industry students and the public. Hendricks will see firsthand the new GSM building and the state-of-the-art Dick and Malinda Berry Fischer Recording Studio. He will also meet with a group of music industry students, where they will share their music with Hendricks during a mock song pitch workshop.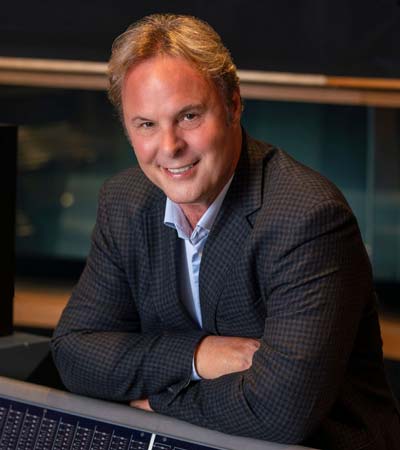 Born and raised in Oklahoma, Hendricks graduated from OSU in 1978 with a degree in architectural acoustics. He has produced music for Restless Heart, Alan Jackson, Brooks & Dunn, Trisha Yearwood, John Michael Montgomery, Faith Hill, Trace Adkins, Dan + Shay, and Blake Shelton. Hendricks has been the CEO and president of the Nashville divisions of both Capital Records and Virgin Records before becoming the Executive VP of A&R for Warner Music Nashville. As of October, Hendricks has produced 121 Top 10 singles, with 78 hitting No. 1.
"As a native of Clinton, Oklahoma, and an OSU alumnus, Scott Hendricks will serve as an inspiration to my music industry majors, proving that it is possible to earn success in the music industry," said Dr. Mark Perry, director of music industry at the GSM. "He will share his story, but will also address the current state of the music industry, which he knows so well."
The Bachelor of Science in Music Industry is relatively new at OSU. The degree serves students interested in careers in music production, music publishing, live entertainment and merchandising. Students take courses in musicianship, music technology and music entrepreneurship, as well as classes related to general business. Music industry majors also have the opportunity to start an MBA program their senior year through the Spears School of Business.
"I am so excited for Scott to speak to and meet with my students this semester," Perry said. "He has excelled at being both a music executive and music producer. Astoundingly, at the same time he remains one of the most successful country music producers in history, still producing number one hits."
For more information about the music industry program at the Greenwood School of Music, visit music.okstate.edu.