OSU sociology professor receives $2.7M NIH grant to study cognitive aging
Tuesday, October 11, 2022
Media Contact: Elizabeth Gosney | CAS Marketing and Communications Manager | 405-744-7497 | egosney@okstate.edu
Adam Roth, an assistant professor in Oklahoma State University's Department of Sociology, was recently awarded a $2.7 million grant from the National Institutes of Health (NIH) to fund his research on rural-urban disparities in cognitive aging over the next five years.
Roth and his two collaborators from Indiana University — Brea Perry and Siyun Peng — will extend their current research that focuses on the social determinants of cognitive aging. Using a combination of surveys and smartphone technology, Roth's research team will gather data on older adults' important social relationships, as well as in-the-moment assessments of the social activities, interactions and places in which they engage with those relations. This data will be used to predict their cognitive performance on a series of clinical assessments over two years.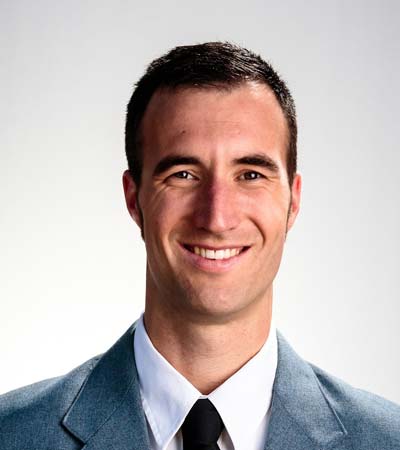 "There is plenty of research suggesting that people with diverse and expansive social lives cognitively outperform people with limited social lives," Roth said. "We also know that rates of cognitive impairment are higher in rural areas than in urban areas. Yet it is unknown how much of these geographic disparities operate through social mechanisms.
"This grant will allow us to explore these mechanisms and identify areas to target for healthy cognitive aging in rural and urban areas."
Cognitive aging — including widespread cases of Alzheimer's disease and related dementia — is rapidly becoming a major public health concern. By a recent estimate, nearly two out of every three Americans will experience some degree of age-related cognitive decline by age 70, Roth explained. The limited success of pharmaceutical treatments, however, has led many researchers — including Roth and his collaborators — to study the social determinants of cognitive aging.
"We are excited that Adam has joined us and will be able to continue this important work as a member of OSU's Department of Sociology," said Tamara Mix, Department of Sociology head. "Projects like his are a key part of OSU's land-grant mission and serve a pivotal role in addressing contemporary social problems impacting the lives of Oklahoma residents and beyond."
Roth's grant also has implications for pertinent issues extending beyond cognitive aging.
"The data we propose to gather will provide a rich account of the daily lives of older adults," Roth said. "This data can inform our approaches to other public health issues such as loneliness, social isolation and access to social and health services — all of which are salient issues in our world today, including in rural America and much of Oklahoma."