Dr. Lucia Unrau named new director of Greenwood School of Music
Friday, June 30, 2023
Media Contact: Elizabeth Gosney | CAS Marketing and Communications Manager | 405-744-7497 | egosney@okstate.edu
Oklahoma State University's Greenwood School of Music (GSM) concluded a national search for its new director with the recent appointment of Dr. Lucia Unrau.
In addition to her degrees in piano performance from Oberlin College Conservatory of Music, Indiana University and the University of Texas at Austin, Unrau brings decades of experience to OSU as a successful administrator and well-respected pianist pedagogue.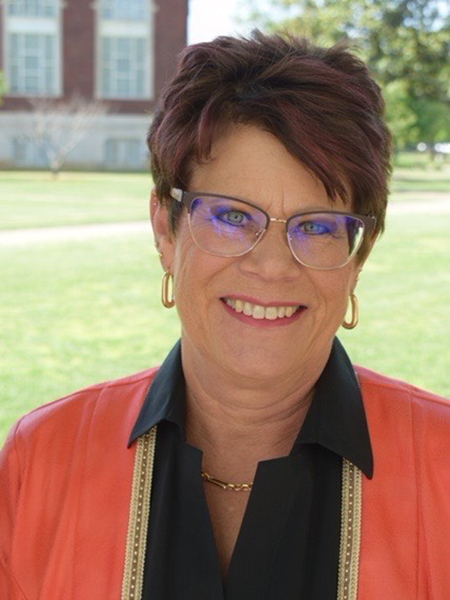 "During the interview process, Dr. Unrau projected a fair but no-nonsense management style, while still seeming affable and approachable," said Dr. Thomas Lanners, a GSM piano professor and search committee member. "Her significant accomplishments as a musician and teacher will surely inform every important decision she will make as director of the Greenwood School, overseeing other like-minded musicians on the OSU faculty."
Before coming to Stillwater, Unrau served as the chair of the department of music at Murray State University in Kentucky. Her resume is laden with various roles as an adjudicator, clinician, teacher, collaborator and performer. While working for years in collegiate music programs, Unrau served younger musicians as well; from 2005 to 2018, for example, Unrau was camp keyboard coordinator at Interlochen Arts Camp in Michigan, one of the United States' preeminent pre-college summer programs.
"I have always been passionate about music and arts education for all," Unrau said. "It needs to be a core subject in our schools, not an extra. The arts provide a means of communication that can bring together diverse groups of people to create something beautiful and positive. It transcends spoken language."
Unrau's dedication to her field complements OSU's thriving arts culture — part of the university's reputation that was evident to Unrau even before she and her husband, Peter Terry, came to Stillwater.
"I know many people who have always spoken highly of OSU. When I interviewed, it became obvious that what I had heard was true," Unrau said. "There are many challenges in higher education right now and these challenges can lead to mental and emotional fatigue among the faculty. I did not find that to be true at OSU. In particular, the GSM faculty are engaged, energized and motivated."
Unrau added that there is an extra infusion of energy within the department thanks to the new GSM facility and the school's recent re-accreditation through the National Association of Schools of Music.
"We are very clear on where we are and now, we get to choose where we want to go," Unrau said. "This is a rare combination of elements that only comes along once in a great while. I feel privileged to be part of this exciting time at GSM."