Patti Jordan, recent OSU doctoral graduate, will join management department at TCU
Thursday, February 26, 2015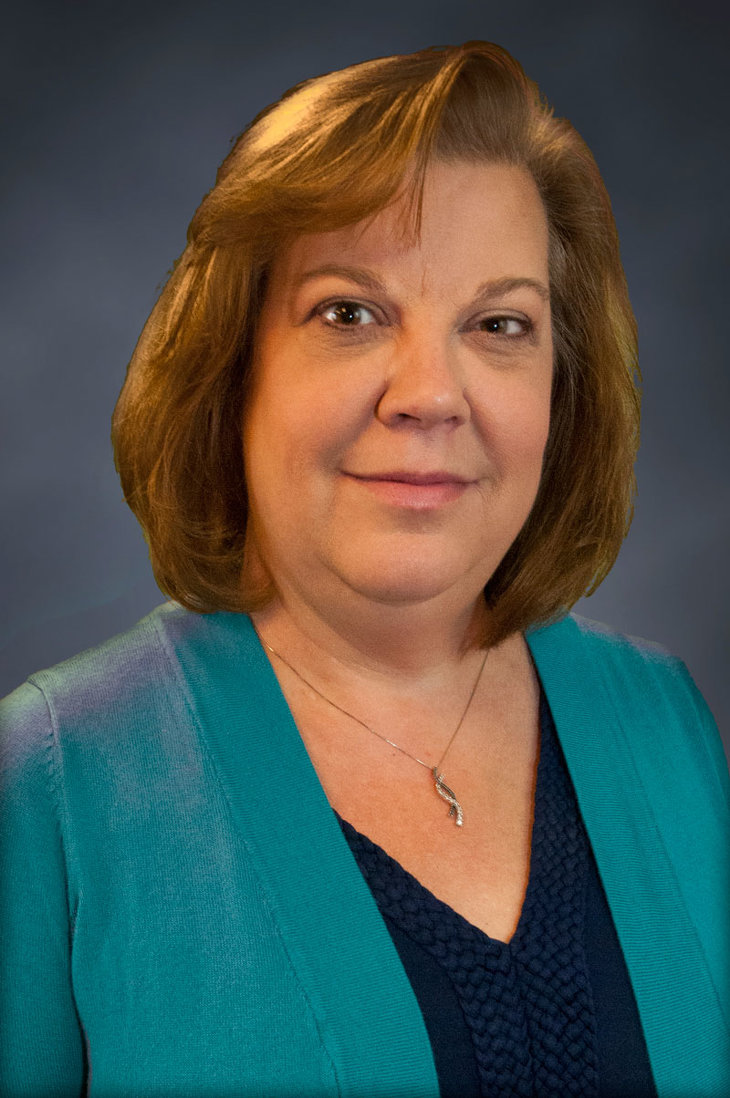 Patti Jordan is just one of many professionals from around the world benefitting from Oklahoma State University's innovative program targeting executive leadership. The 2014 graduate of the Ph.D. in Business for Executives program was recently hired as a professor at TCU's Neeley School of Business.
Jordan's doctoral degree is her third from OSU, and her second from the Spears School of Business. She has a bachelor's degree in industrial engineering and management from OSU, as well as an MBA from the Spears School. She was one of 11 professionals in the inaugural class of the Ph.D. in Business for Executives to earn their doctoral degrees during OSU Graduate College commencement exercises on Dec. 12, 2014.
"When we first envisioned this program at OSU, one of the goals was to produce graduates that would fill the ever-increasing need of business school professors," said Craig Wallace, executive director of the Ph.D. in Business for Executives program and William S. Spears Chair of Business Administration in the Department of Management.
"While our graduates are excellent researchers, they also possess something most business school Ph.D. graduates lack, decades of real-world executive experience. TCU recognized this skill-set and experience in Dr. Jordan and are getting a top-notch professor that will undoubtedly benefit Neeley School of Business students," Wallace said.
Jordan was the vice president at a Tulsa, Oklahoma-area manufacturing company when she initially enrolled in the three-year program, which is structured so it allows participants to continue working full time while pursuing their doctoral degree.
She has been a visiting assistant professor in the Department of Management Science and Information Systems in the OSU Spears School of Business the past nine months, but is looking forward to teaching full-time at TCU.
"It has always been a goal of mine to go into academia after spending time in industry. The position at TCU allows me to utilize my 30 years industry experience to teach and provide valuable insight into the future leaders of many organizations," said Jordan, who will be a Professor of Professional Practice in TCU's Information Systems and Supply Chain Management Department.
Jordan says the OSU program is making a difference, and is opening doors for many like herself.
"The program allowed me to continue my career in industry while providing me an exceptional educational environment to prepare me for the next stage of my career," she said. "Being taught by a group of world-class professors and having a cohort of other executives gave me the opportunity to learn from the best. It also showed me the importance of academia and industry working together to ensure the education and research provided aid the business community in achieving success in this highly competitive global market."
The highly successful Ph.D. in Business for Executives program is in its fourth year after it was founded in 2012. It has attracted participants from all across the United States and countries around the world, including Canada, Mexico and The Netherlands.