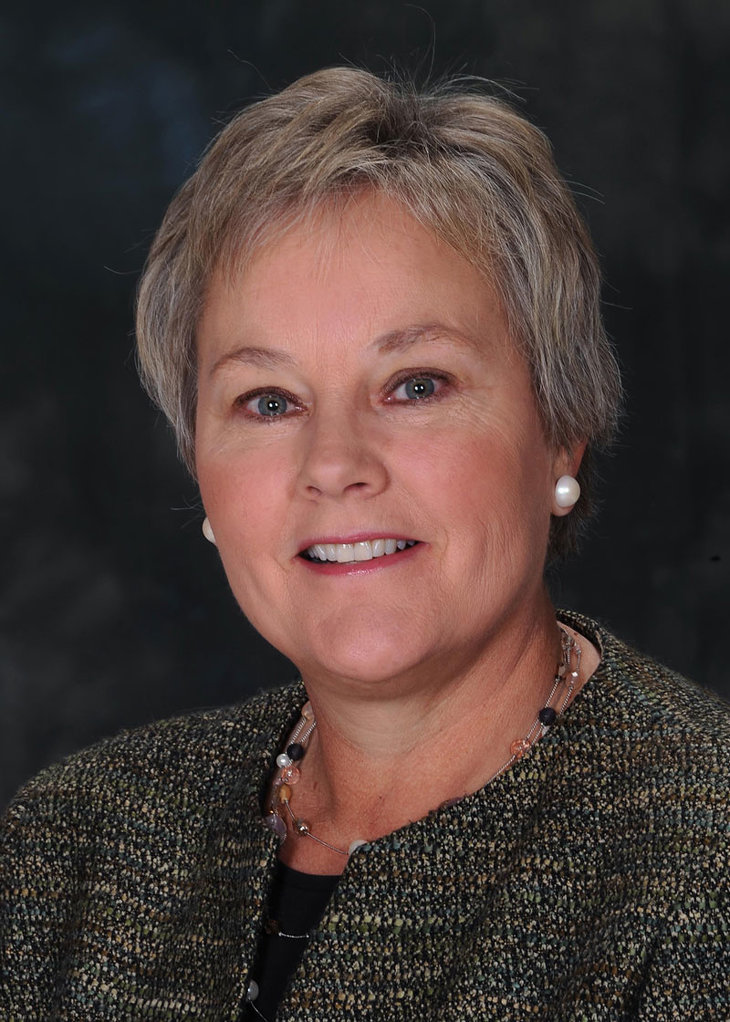 Oklahoma State University alumna Alicia Smales is returning to her alma mater to serve as director of the Eastin Center for Talent Development in the Spears School of Business.
The Eastin Center, created in 2014, provides the leadership and administrative support for the Spears School's Career Readiness Initiative, which focuses on teaching the professional skills and knowledge necessary for a career in business. Smales will provide leadership over the Eastin Center's three main functions: career readiness, corporate engagement and career services.
"We are delighted to have Alicia serve as the first director of the Eastin Center," said Ken Eastman, dean of the Spears School. "She brings a wealth of experience and skills to the position and we are excited to see what she helps us accomplish in the areas of career readiness, corporate engagement, and career services."
Joseph Eastin, an OSU alumnus who is president and CEO of ISN, was instrumental in the creation of the new center with a generous gift. He is thrilled with the addition of Smales as director.
"I can't think of a better person than Alicia Smales to join the Center as its first director," said Eastin, who earned a bachelor's degree in business administration from OSU in 1992 and was inducted into the Spears School Hall of Fame in 2012.
"With her rich background as both a corporate executive and an OSU student-athlete, she has the expertise to ensure that OSU students are prepared to become the next generation of business leaders. I would also like to acknowledge Dr. Bryan Edwards and Dr. Andrew Urich for their tireless efforts in helping select Alicia Smales to lead the Eastin Center," he said.
Smales is a 1981 OSU graduate, earning her bachelor's degree in business administration. She was a member of the OSU women's golf team, receiving an athletic scholarship to play for the Cowgirls. She won four collegiate individual titles and competed in four U.S. Women's Open Golf Championships as an amateur.
"I'm thrilled to be back on the Oklahoma State campus again," Smales said. "It's an exciting time to be a part of the Spears School of Business. The Eastin Center for Talent Development continues to gain momentum and I can't think of a more important initiative than ensuring OSU business school graduates are career ready."
She is joining the Spears School staff after serving as vice president and chief marketing officer for Snap-on Incorporated, a $3 billion publically traded corporation with headquarters in Kenosha, Wis., that makes tools and equipment for serious professionals who perform critical tasks.
As chief marketing officer for Snap-on, Smales was responsible for guiding marketing, brand management, innovation and customer connection efforts across the enterprise. She joined Snap-on in April 2007 as vice president marketing for the Tools Group where she was responsible for advancing Snap-on brands across the global Snap-on Tools organization and leading the marketing communications strategy.
Prior to joining Snap-on, Smales worked for Hilti Inc., a global manufacturer and marketer of tools and fasteners for construction and industrial markets where she held roles in product management, services marketing and customer loyalty management. Smales began her career in the sporting goods industry working on leading brands such as Wilson Sporting Goods, Brunswick Corporation, Coleman Camping Products and Adams Golf, holding roles of increasing responsibility in product and brand management.
Smales has remained actively involved with her alma mater as a member of the Spears School Associates and participating in the Spears School's mentoring program.
In 2014, she was recognized as one of the "Spears School Tributes: 100 For 100," during the 100th anniversary of business education at OSU.