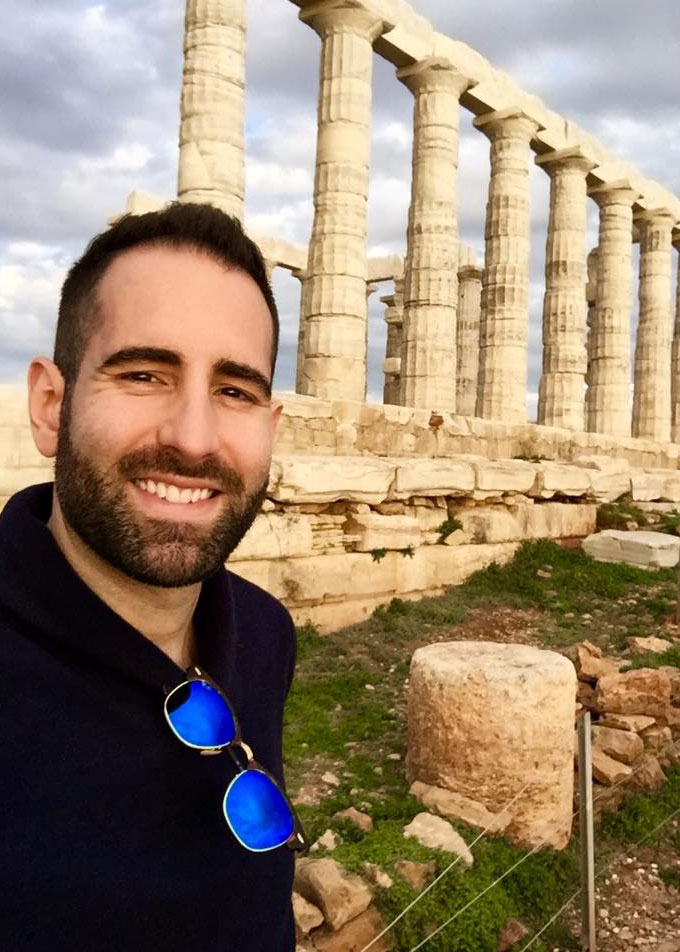 The Oklahoma State University Watson Graduate School of Management's professional development course recently welcomed home Michael Tapley as he spoke to the graduate students about foreign service.
Tapley earned all three of his degrees from OSU – a bachelor's degree in international business with a minor in marketing, a bachelor's degree in French, and an MBA. Tapley graduated Magna Cum Laude with both of his bachelor's degrees.
He currently works as a member of the United States foreign service and serves as a special assistant to Secretary of State John Kerry.
"It's not a career that I thought I would be interested in," said Tapley. "I looked into the foreign service and saw that there were a lot of opportunities."
To pitch the foreign service to students, Tapley showed the class a recruitment video that explained what types of careers the foreign service provides.
Second-year MBA student Rebekah Spaulding found the information useful.
"I felt Michael's presentation showed great insight into the possibilities and opportunities available for you if you go into foreign service," Spaulding said. "It was a real confidence builder, seeing foreign officers with varied skills sets and personal motivations doing all kinds of work for the US abroad."
Tapley also talked to the students about dealing with different types of bosses and managing up.
"You will have good bosses, you will have bad bosses," Tapley said. "Learn to manage up and be the pulse they can put their fingers on."
He defined "manage up" as expressing an opposing opinion even when it is difficult to do.
In addition, he discussed the importance of managing people. He also expressed his appreciation for Spears School of Business professor Debra Nelson's management course because of the knowledge he gained about managing people.
"Dr. Nelson's management class was probably one of the most important classes I took during my MBA," Tapley said. "I really don't care what you do, you have to work with people."
Tapley's last point of discussion was being happy in what you do and owning your decisions.
"Realize it's not personal and you will get ideas shot down in the office; you will be told no," Tapley said. "I operate with a huge degree of autonomy. I would love to tell you everything goes off flawlessly but it doesn't for many reason. But, I can own my decisions. If the decision is bad, I take the heat for it. If I don't enjoy what I'm doing, I'm going to look for another opportunity to enjoy. The foreign service gives me that enjoyment."
Janice Analla, assistant director of business graduate programs for the Watson Graduate School of Management, was persistent in bringing Tapley back to speak with current MBA students.
"We knew Michael's varied experiences in the State Department could translate into valuable advice on the skills our students need to develop now, in preparation for their professional roles in industry," Analla said. "It was great having Michael back on campus."
For more information on OSU's Watson Graduate School of Management, visit http://watson.okstate.edu/ or call 405-744-9000.