Lisa Owens-Jackson and J Riley Shaw are both successful accounting professors at their respective universities. They also have close ties to Oklahoma State University's Spears School of Business. The pair attributes much of their success to the education they received at OSU and found inspiration to guide their own students from OSU's faculty.

Owens-Jackson, associate dean and associate professor of accounting at North Carolina A&T State University, and Shaw, associate professor of accountancy at the University of Mississippi, were honored as National Outstanding Beta Alpha Psi Faculty Advisor at the American Accounting Association annual meeting in Baltimore, Maryland.

Owens-Jackson received a doctoral degree in accounting from OSU in 2001. Shaw received a bachelor's degree in business administration in 1991, a master's degree in accounting in 1992, and a doctoral degree in business administration in 2002, all from OSU.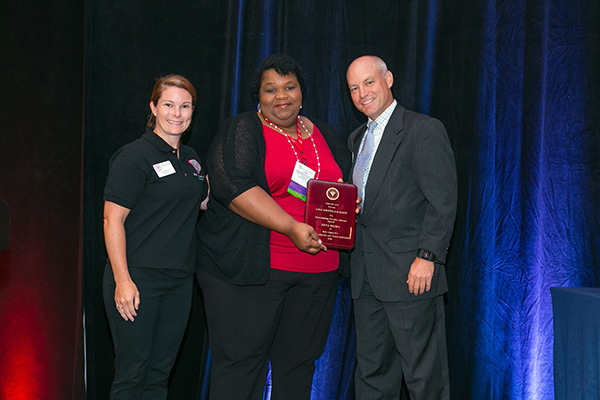 "I truly loved my time at OSU," said Owens-Jackson. "It has shaped the professor and leader that I try to be. The faculty at OSU was always so engaged and involved with their students. Dr. Charlotte Wright, Dr. T. Sterling Wetzel, Dr. Lanny Chasteen and others were examples of great professors that just cared… I try to be that kind of professor every day because I feel that I am paying forward on the great legacy of Oklahoma State University."
The award recognizes Beta Alpha Psi advisors who make substantial contributions to the growth and development of business financial information students. Nominees are voted on by chapter advocates and receive a plaque and a $5,000 cash award in recognition of their achievements.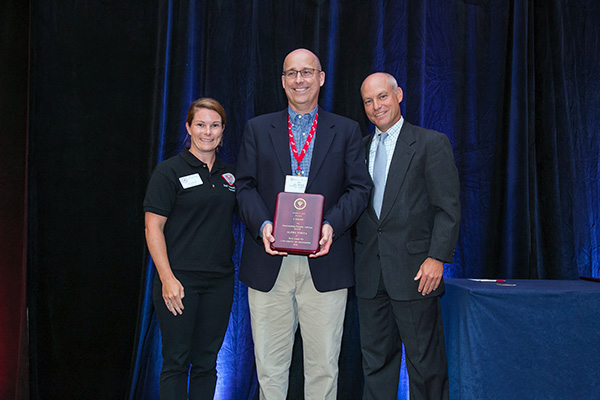 "This is a huge honor," said Shaw. "Lisa and I were both close to the late Dr. T. Sterling Wetzel, past national president of Beta Alpha Psi and accounting professor at OSU. I have tried to emulate Dr. Wetzel in my role as faculty advisor at the Ole Miss chapter. I am very grateful for the faculty at OSU during my time as a student; they had a tremendous positive impact on my life and career."
"Beta Alpha Psi at OSU has a long history of excellence," said Charlotte Wright, OSU accounting professor and Larry Chasteen Chair of Accounting. "Dr. Patrick Dorr, professor emeritus of OSU's School of Accounting, set the bar very high when he was faculty advisor at OSU. The School of Accounting is privileged to have the Patrick B. Dorr/Beta Alpha Psi Professorship which signifies the accomplishments and importance of Beta Alpha Psi at OSU. I am pleased that Dr. Shaw and Dr. Owens-Jackson have carried that level of excellence to their universities. The faculty in the School of Accounting at OSU couldn't be more proud."
Beta Alpha Psi is an international organization with
Beta Alpha Psi is an international honor and service organization for financial and business information students and professionals. For additional information on the OSU School of Accounting, click here.