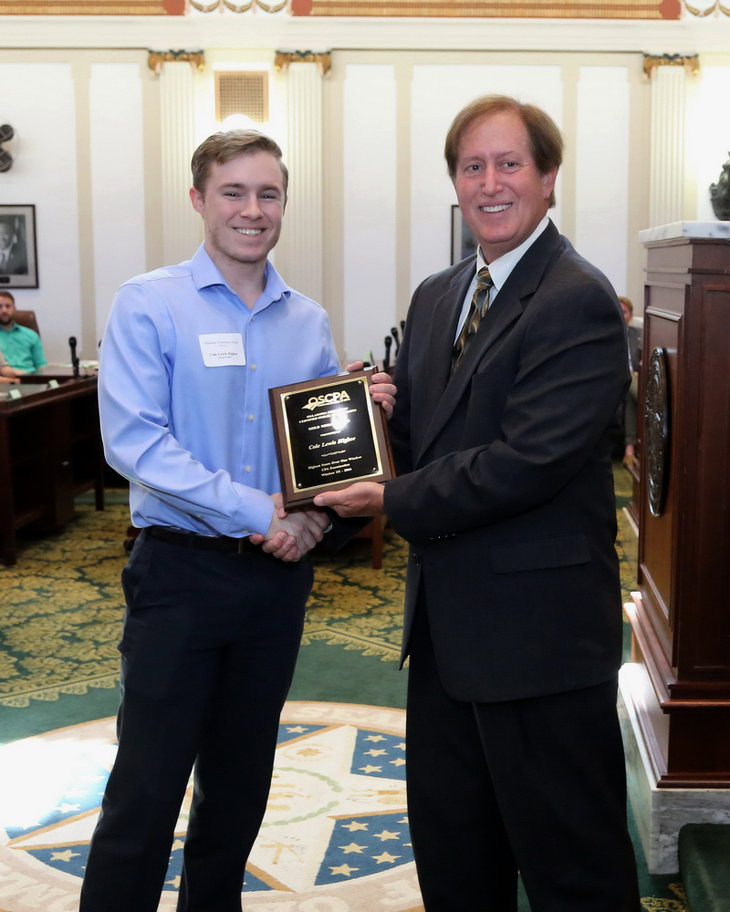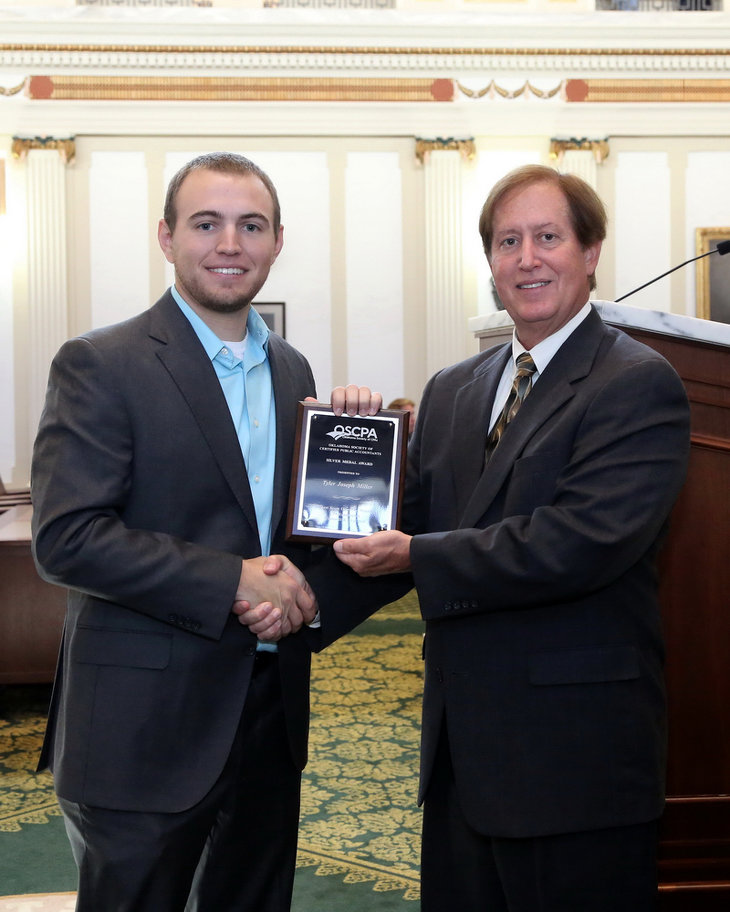 Two Certified Public Accountant (CPA) candidates who earned degrees from Oklahoma State University were honored at the 2016 New CPA Ceremony by the Oklahoma Society of CPAs (OSCPA) on Nov. 19, at the Oklahoma State Capitol.
Cole Higbee, an auditor at Ernst & Young in Tulsa, Oklahoma, won the Gold Medal award for having the highest score in window III of the CPA exam, the highest honor achievable. Higbee earned his Bachelor of Business Administration at Oklahoma State University.
Additionally, Tyler Miller, who earned both his bachelor's and master's degrees from OSU, won the Silver Medal award for having the highest score in windows II and III of the CPA exam. Coincidentally, Miller works at Ernst & Young in Oklahoma City.
In addition to education and experience requirements, the CPA Exam plays a crucial role ensuring individuals who earn a CPA license have the skills and knowledge required to protect the public interest in a complex and ever-changing financial environment. Higbee and Miller were two of four winners in the state.
"This year's winners earned these medals for their extraordinary performance on the CPA exam," said OSCPA President Steve Milam, CPA, PFS. "On behalf of the OSCPA, I'd like to congratulate the winners on their wonderful accomplishment and wish them luck throughout their careers in the profession."
For more information about the New CPA Ceremony or to join the OSCPA, visit www.oscpa.com.