Spears School of Business alumna Kari Easson was recently named a 40 Under 40 by Oklahoma Magazine. She is the Controller/Accounting Director at Stillwater Medical Center.
Originally from Maryland, Easson first moved to Stillwater 12 years ago when her husband was a student at OSU. She received a master's degree in accounting in 2008 and a master's in health care administration in 2015 from Oklahoma State University.
Today, Easson manages a staff of six and is in charge of the day-to-day financial operations of Stillwater Medical Center (SMC) and all of their clinics and reports to the CFO. She prepares monthly financial statements and monthly financial/statistical reports, oversees the audit process and Medicare cost report preparations by SMC auditors, and coordinates their yearly budgeting process. She also manages the same accounting functions of Blackwell Regional Hospital.

What do you most enjoy your career?
I always wanted to get into the accounting field, but accounting for health care continues to challenge me because it is always changing between technological advances and regulatory requirements. I also appreciate the fact that what I do in the background of SMC helps our physicians, nurses, and other direct patient care staff do their jobs and make the lives of our patients and their families better. Seeing the way our staff takes care of patients inspires me every day and makes me proud to work at SMC.
You were just named a 40 Under 40 by Oklahoma Magazine. What does the honor mean to you?
As an accountant, I am used to working behind the scenes, so it was a huge honor to be recognized for the achievements that I have made in my career and nonprofit work. It has motivated me to keep working and continue helping others.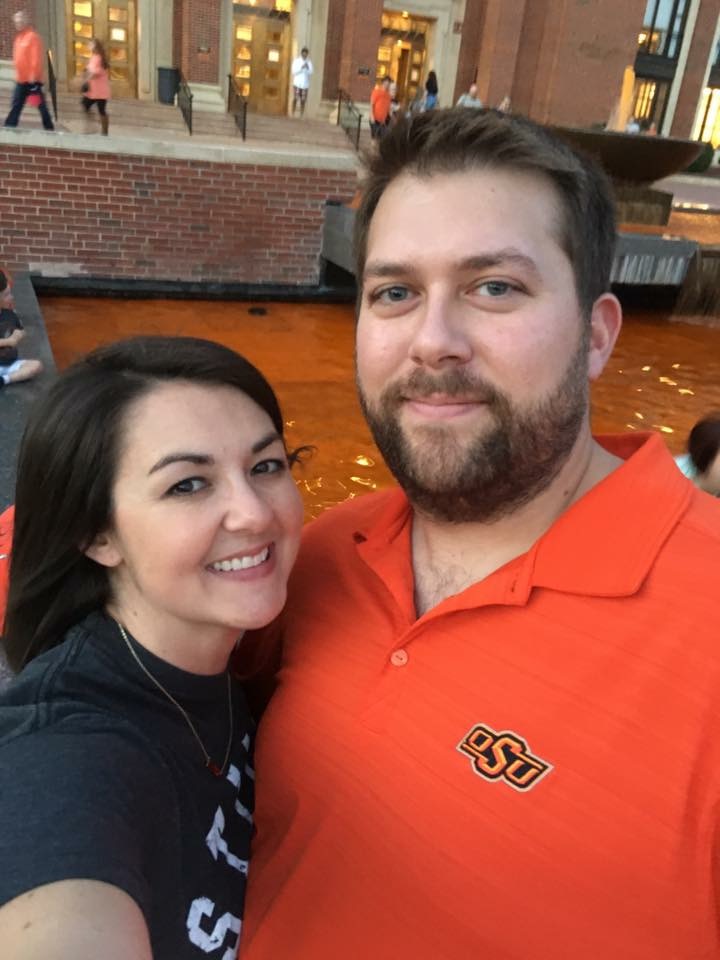 What specific OSU experiences or memories do you value most from your time at OSU?
I moved to Stillwater 12 years ago when my husband, Jacob, was a student at OSU and that was my first real introduction to OSU and the traditions. The first year we were here, in 2005, we had season tickets to the football games and I attended my first homecoming walkaround. Now, 12 years later, we have a 6-year-old son, Henry, and 3-year-old daughter, Blair, and they have been going to OSU events their whole lives. Whether it is OSU women's basketball, homecoming, visiting with Pistol Pete, or just walking around campus, it has been fun to see these OSU experiences that I have grown to love through their eyes.
Also, as a Maryland-born Oklahoma transplant, OSU brought Cal Ripken to speak while I was a student and as a lifetime Baltimore Orioles fan, it was definitely one of my top 5 OSU moments!
How has your OSU degree helped you get where you are today?
I achieved my management position at what some would consider a young age, and I believe that my OSU degree and my great faculty advisor helped. When I was meeting with my advisor, the late Dr. (Sterling) Wetzel, to discuss my course work, he convinced me to take the Becker CPA review course that OSU offers. Less than a year after I graduated from OSU, I obtained my CPA license, so I can thank Dr. Wetzel and OSU for pushing me and convincing me that I could do greater things.
Tell us about some achievements you are most proud of since graduating from OSU.
I am most proud of my nonprofit work in Stillwater. I have grown to love OSU and Stillwater in the 12 years that I have been here and I am proud that I can say I am working to make Stillwater even greater for my children. Specifically, I am on the Wondertorium Board and the Stillwater CARES Board.
The Wondertorium is our local children's museum that follows a "play to learn" model. Everything at the museum is designed to teach the kids something, so when I take my kids, it is fun to watch them "play" at the medical center, on the stage, or with the oversized building blocks and know that their minds are growing while they are having fun.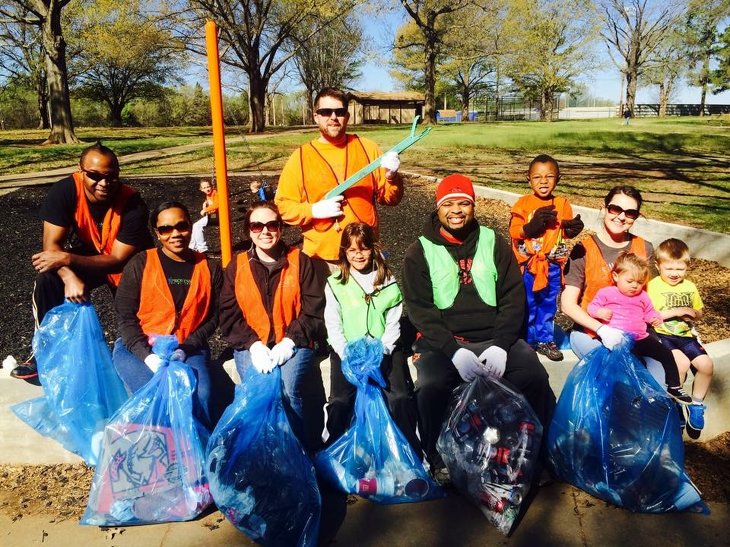 The vision behind Stillwater CARES is to prevent and alleviate poverty. By coordinating with different community groups and helping those in poverty with a hand up, we are hoping to make a difference in Stillwater.
I am also proud of the 40 Under 40 recognition and the Young Professional of the Year award that the Stillwater Chamber awarded me this year. Everything that I do for the community comes from my heart and from a desire to help, so to be recognized for that means a lot to me. I have always been a quiet leader and I prefer to lead by example, so hopefully, these honors push and motivate others around me.
I am the past Chair of the Young Professionals of Stillwater and I credit YPS with spurring my interest in nonprofit work. We have learning sessions, networking nights, and we also do nonprofit work in the community.