Oklahoma State University distinguished alumna and Spears School of Business Hall of Fame inductee Anne Greenwood spoke about tips to separate oneself from the crowd in a business setting. Greenwood provided information to MBA students Jan. 27 about business that many people do not think to share.
Greenwood is one of OSU's greatest and most tireless supporters, and her contributions to OSU is quite numerous, earning her a spot in the OSU Alumni Association Hall of Fame. In addition to the extensive list of her support, Greenwood is a tireless volunteer for anything to benefit her alma mater. She completed her bachelor's degree in accounting from OSU in 1979 and worked as a corporate accountant in the oil and gas industry and public utilities.
The main reason Greenwood gives so much to OSU and students is to provide a way for students to have the greatest success in school and their careers. She feels a connection to students and wants to see a change in their lives. This carries into her first topic of change is difficult at times but it often works out for the best.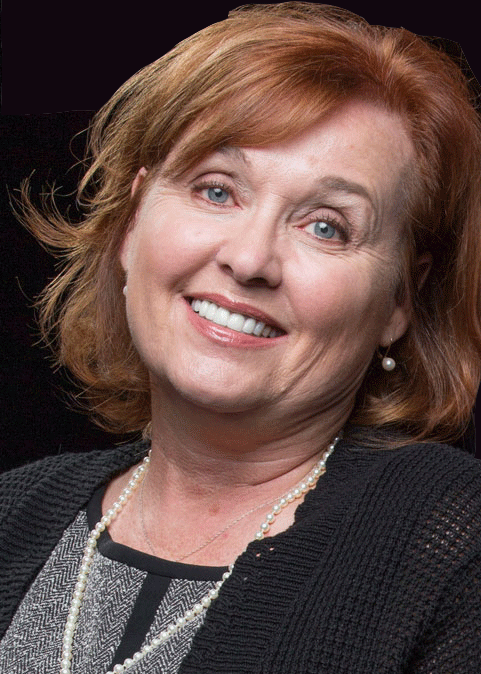 "The way students adapt from college set the tone for their career," Greenwood said. "Study the environment you are in, and study your company and how to fit in."
Next, Greenwood goes on to explain not only the importance of working hard no matter what others are doing, but also to approach things positively. If there is an assignment that is not the most favorable or requires working during the weekend, be positive and take the time to check and recheck your work. As you work, ask questions so you are always learning.
The next point involves one's attitudes to anyone you encounter. Be respectful and kind to everyone, always show interest and appreciation, and don't fail to express gratitude.
Greenwood explained how organization skills are important in life and business.
"Arrive early to work to properly organize, which will make you more productive, effective and efficient," Greenwood emphasizes. "You will be a better employee and it keeps you focused."
The final thought Greenwood provides insight on maintaining relationships. Do online and in-person networking, adjust your thinking and ways of adapting because there are generational differences, which can cause people to act and react differently.
"Greenwood was extremely knowledgeable, especially when it came to the importance of networking and attitude," Harley Bliss, MBA student, said. "I loved her views toward a person's attitude in the workplace because they correspond a lot with my own. It shows how the attitude of a person can enhance the overall workplace atmosphere."
"Greenwood was an inspiring voice to all of us in the room," Ashley Hesser, MBA student, said. "Her insight from her experience and her guidance was all something that I'm certain will be beneficial to us academically and professionally going forward. She is a true asset of the university."
"It was such a pleasure to listen to and have lunch with Mrs. Anne Greenwood," Duygu Phillips, MBA student. "Her enthusiasm, love and support for OSU was so inspiring. I will definitely follow her advice and do everything I can to become successful and give back to OSU in the future."
Greenwood strives to enhance the student experience at OSU to ultimately provide resources to make students successful in life.