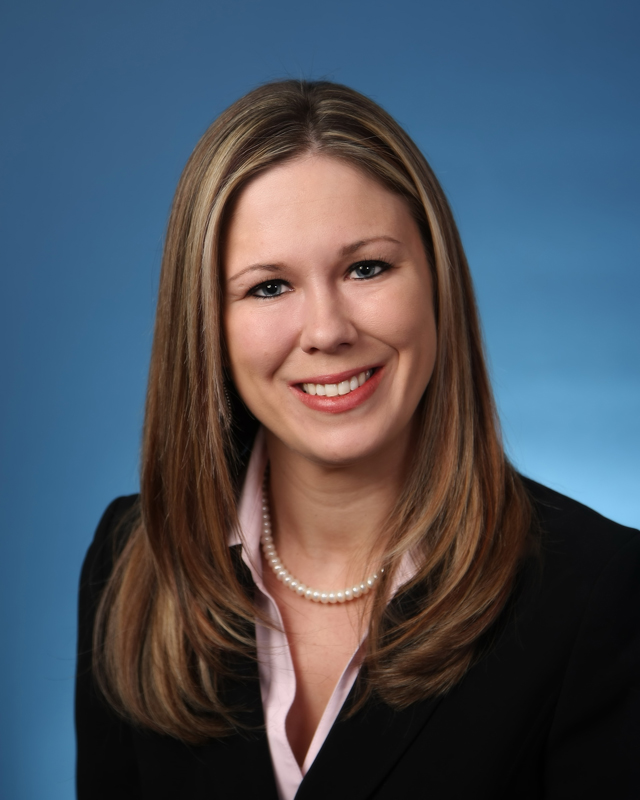 Oklahoma State University finance alunma Wendy Thompson was selected as one of only 38 CPAs in the nation to attend the American Institute of CPAs' (AICPA) Leadership Academy program October 1-5 in Durham, North Carolina.
Thompson grew up in Tulsa and knew she wanted to attend OSU. She graduated from OSU with a bachelor's in finance with a minor in accounting in 2008 and was also a member of the equestrian team during that time. She works for Love's Travel Stops and Country Stores as the manager of transportation accounting for Love's trucking business, Gemini Motor Transport. She also serves as the treasurer of the Children's Advocacy Centers of Oklahoma's Board of Directors and the treasurer for the Thoroughbred Athletes Inc. Board of Directors.
Thompson has a history of success, being selected as one of the Oklahoma Society of CPAs as a 2016 Trailblazer and recently graduated from Leadership OKC's LOYAL XII Program. She hopes to bring innovative ideas back to her organization and community and continue to improve her leadership skills.
"The selection process was very rigorous, requiring us to submit multiple essays, reference letters, lists of our accomplishments and our résumé," Thompson said. "I feel very honored to be one of the 38 selected for the program. From a young age, I had always had a passion to learn and to better myself. Earning my CPA designation is one of my proudest accomplishments, and I want to continue to challenge myself as a young CPA and improve as a leader.
"I have been lucky enough to have several influential mentors in my career so far. I hope to become a mentor to other up and coming professionals by learning from other young leaders at the academy. The opportunity for networking and brainstorming with peers in my profession is another reason I chose to apply for the academy. I truly love sharing my experiences as well as learning from others. Engaging with peers from around the country who share my values and interest would be a tremendous opportunity."
The AICPA Leadership Academy was designed to strengthen and expand the leadership skills of promising young professionals while they network with a peer group of talented and motivated CPAs. The Leadership Academy will feature career-development workshops and sessions with some of the accounting profession's most prominent influencers, including Kimberly Ellison-Taylor, CPA, CGMA, chairman of the American Institute of CPAs and Association of Certified Professional Accountants, Barry Melancon, CPA, CGMA, American Institute of CPAs president and CEO, Association of Certified Professional Accountants CEO, and Mark Koziel, CPA, CGMA, Executive Vice President – Firm Services, Association of Certified Professional Accountants.
For more information about OSU's Department of Finance, visit business.okstate.edu/finance.
For more information about the AICPA Leadership Academy, visit http://www.aicpa.org/InterestAreas/YoungCPANetwork/CPEAndEvents/AICPALeadershipAcademy/Pages/default.aspx.