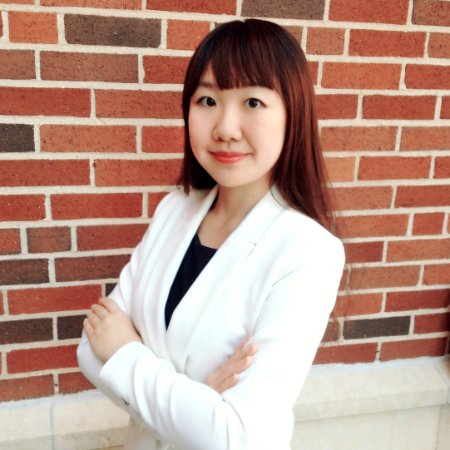 Xintong Charlotte Du, originally from Harbin, China, received a bachelor's degree in hotel and restaurant management with a minor in finance from Oklahoma State University last spring. She recently accepted a full scholarship offer for the University of Wisconsin – Madison's MBA program where she will concentrate on real estate. She shares her love of OSU and the impact the Spears School had on her undergraduate education.
Why did you choose to attend OSU?
I came to OSU for a dual-degree hospitality program between Sun Yat-Sen University Business School in China and OSU School of Hotel & Restaurant Administration. My passion is the hospitality industry and I knew that in order to go further in the industry, I needed a good understanding of its business side, especially on real estate. So I started a minor in finance at Spears School of Business in my junior year of college.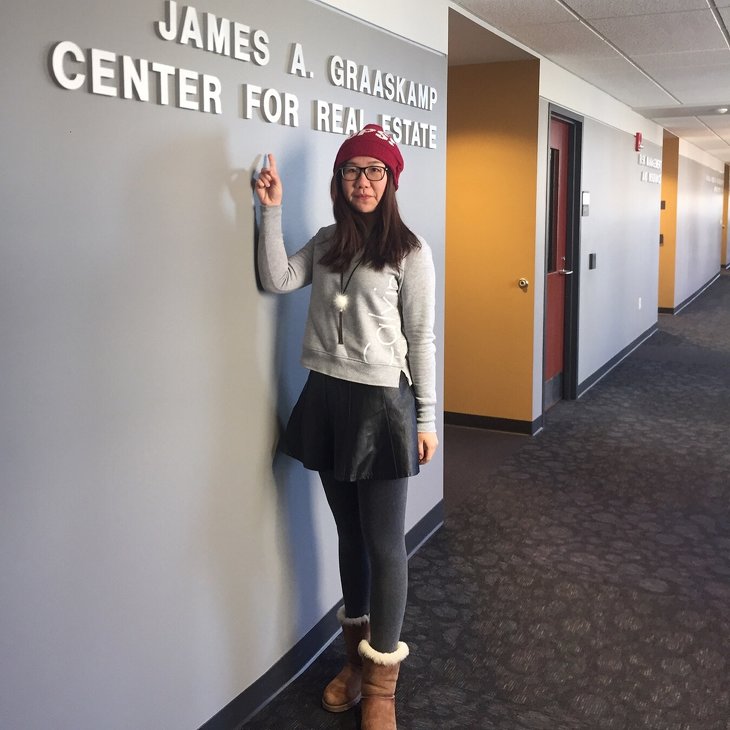 How does it feel to have been accepted into the University of Wisconsin – Madison's MBA program with a full scholarship?
I am excited and a little bit nervous. I am thrilled to continue my education in real estate at one of the top programs in the nation. I am grateful for this opportunity and the generous fellowship given by the school. At the same time, as one of the youngest MBA candidates in the program with less work experience compared to my future classmates, I know that I will need to work double and triple hard to do well in the program. Nevertheless, I will do the best that I can and carry on my orange spirit up North in Wisconsin.
You have said that Nancy Titus-Piersma, lecturer in the Spears School, was one of your favorite faculty members. Tell us about your relationship and her influence on you as a person and student.
Professor Titus has definitely made a great influence on my career development. I love her class, especially the Friday News Roundups and case studies on significant events like the Financial Crisis. It's amazing how much she gets us connected to real-life events in her class and those knowledge has proved to be super helpful when I stepped into the real world. I also appreciate her helping me with my career - she even spent time after class showing me how to read and analyze financial statements of my current company so I could be better prepared for my onboarding!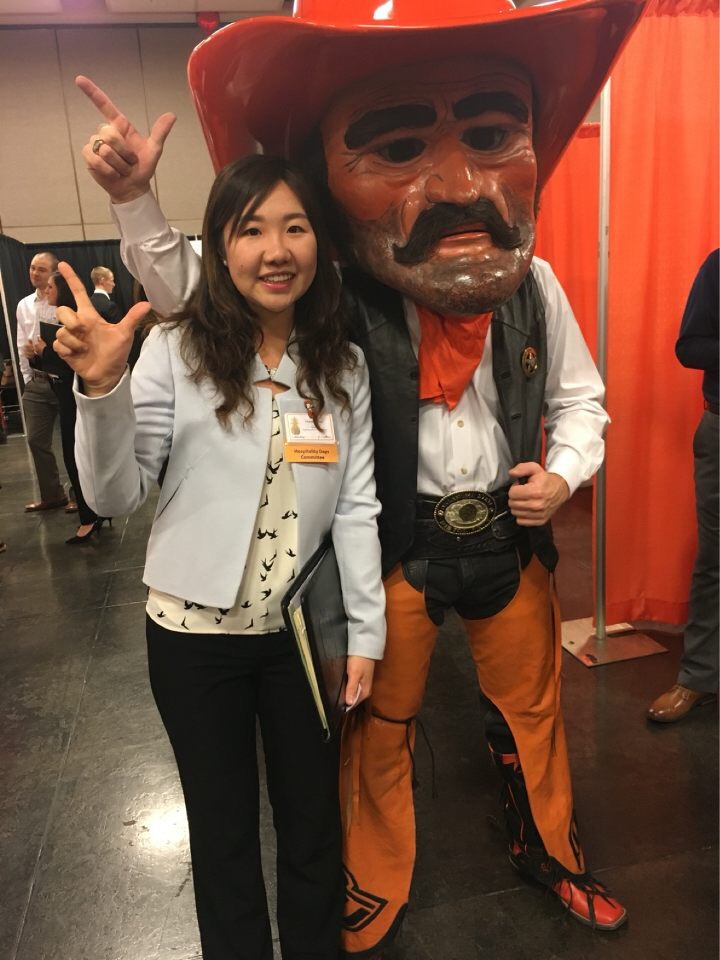 What specific OSU experiences or memories have shaped you as a person?
The two years spent at OSU were definitely two of the best years in my life. Being a part of the Cowboy Cousins and organizing events with some outstanding students from the Spears School of Business, I became more familiar with American culture. By participating in all of the amazing events at the School of Hotel Restaurant and Administration, like Chef Events, OSU Wine Forums and Hospitality Days, I had definitely developed good communication and leadership skills. Since taking finance classes at the Spears School of Business, I have cultivated a good habit of reading and staying updated with business news.
A couple weeks ago I happened to find a list from three years ago about what I wish I would become after graduating from college. I was surprised to find out that I achieved more than half of the things on that list, including being a more confident and assertive person. I think my all of my OSU experiences have shaped me to be a better version of myself. Couldn't have asked for a more wonderful college experience. I am proud to be a Poke!