Jeff McIntyre traveled from Massachusetts to Oklahoma to the Spears Hall of Fame
Monday, October 21, 2019
McIntyre built national reputation for hospitality success and credits OSU for start
You can't help but sense the energy when talking to Jeff McIntyre, especially when talking about his company's latest project or the addition of a new property, and that's despite four decades in the notoriously demanding hotel business. And if you listen, you'll hear him repeatedly say why – he's having fun.
McIntyre is a partner and president of Benchmark, A Global Hospitality Company and an Oklahoma State University alumnus. For more than 40 years he has worked developing unique hotel, resort and conference center properties that today number more than 80 locations in the U.S. and abroad. His success and passion for OSU has led to him to being named the first Spears School of Business Alumni Hall of Fame honoree selected from the School of Hospitality and Tourism Management, which became part of Spears in 2019.
"I never wanted a job where I knew what was going to happen when I showed up at work," McIntyre said. "In this business, you're constantly challenged and have to think on your feet. That's the fun stuff."
McIntyre grew up in Hingham, Mass., a town on the Atlantic coast south of Boston. Why go to college in Oklahoma? Hotel school and baseball, of course.
"A couple things interested me about Oklahoma State and baseball was one of them," he said. "And I wanted to go to a great hotel school and Oklahoma State had both."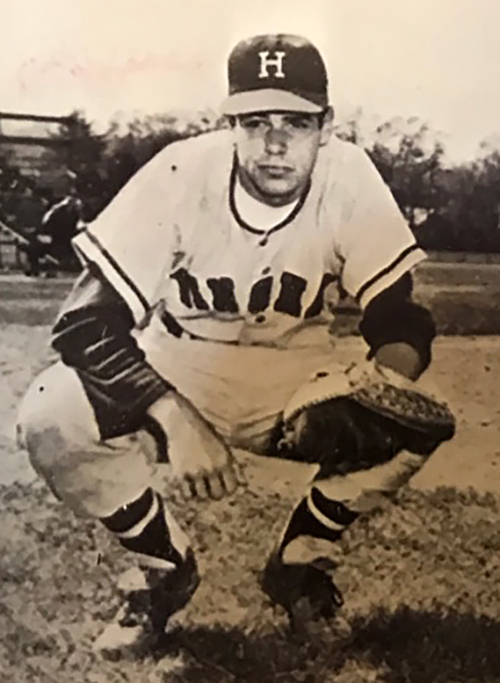 A promising athlete back home in Massachusetts, McIntyre wanted to play baseball for OSU and tried out for the freshman team when he arrived on campus in 1969. He didn't make the travel team but was offered the equivalent of being red-shirted at the time, but he decided to focus instead on his classes at the School of Hotel and Restaurant Administration, though one year he was named the athlete of the year for all OSU residence halls. He graduated with a bachelor's degree in 1972 and started his first job as the food and beverage director at a Holiday Inn in Port Arthur, Texas.
"I recall mosquitos and refineries," he said.
Subsequent jobs took him to hotels in Houston, Dallas and New Jersey, and then to a 1,000-room Sheraton Hotel in Chicago that began a 12-year run with the iconic hotel brand where he became director of rooms and reservations for North America and at one time was Sheraton's youngest general manager at the hotel's top property in San Francisco. In 1985, McIntyre was named vice president of Radisson Hotels where he was responsible for 20 franchised hotels and resorts.
A 1987 move to Guest Quarters Suite Hotels and Beacon Hospitality as executive vice president of operations allowed McIntyre to orchestrate a merger with Doubletree Hotels Corporation, resulting in a company with 115 properties under the Doubletree brand. But then something happened, McIntyre said.
"The job kind of lost its ability to be fun because it was so big," he said. "It became pretty impersonal and too much of an office job."
Along with a fellow executive at Doubletree, McIntyre left the company and took a business gamble. The partners bought a rundown resort in Breckenridge, Colo., in 1994, and despite its condition, McIntyre said the purchase was a good deal.
"The location in the Colorado Rockies was unduplicatable even though the place was a pit," he said. "And therein lies the opportunity."
McIntyre and partner Mark Van Hartesvelt completely renovated the property and completed a financial turnaround of the resort, which had a spillover effect on development in the town of Breckenridge. The resort redevelopment was such a success that McIntyre began to earn a reputation in the resort world as a turnaround specialist and he and Hartesvelt started the company Gemstone Hotels and Resorts in Breckenridge to capitalize on their redevelopment business model.
"These were all very complicated resort projects, so it was a lot of fun, but it wasn't for the faint of heart," he said.
Other than its Breckenridge property, Gemstone did not own locations, but renovated and managed resorts owned by others with McIntyre preferring to work with independent properties not affiliated with major brands. The company continued to grow, reaching nearly 20 properties under management throughout the U.S. With no end in sight for growth and wanting to expand, Gemstone began to look for companies to buy. That's when Benchmark entered the picture.
Benchmark had a similar management and renovation business plan as Gemstone only the Houston company worked with conference centers. Gemstone merged with Benchmark in 2017, with the combined company located in Houston except for McIntyre who had relocated to Park City, Utah, and continues to work from there.
Today, the company owns, manages and is developing a total of 86 properties, including 16 conference centers in London acquired when Benchmark bought the company ETC Venues last year. Benchmark is replicating that conference center model by building centers in New York City.
A commonality of all of Benchmark properties is their uniqueness, McIntyre said, a feature he has fostered in hotels and resorts nearly his entire career.
"These are not your standard Hilton at the airport boxes. These are different, funky hotels and that's what we've become known for as Benchmark," he said. "There are many people who have done very well owing Marriott Courtyards, which is a very identifiable brand and they are great for what they are, but that's just not fun to us."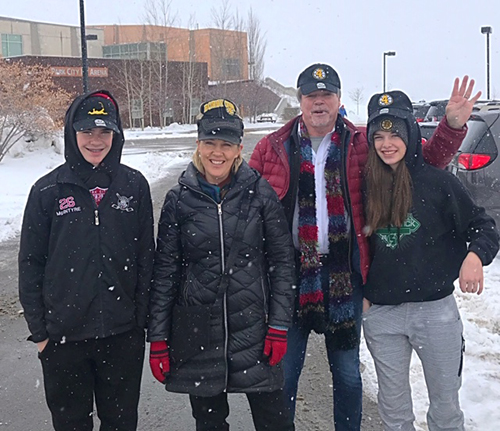 McIntyre said his formula has been to provide guests with memories through distinctive properties and amenities that customers appreciate, are willing to pay more for and come back to more often and are willing to tell others about. If your customers aren't leaving with memories, then you're just an accommodation, he said.
The desire to create that type of experience for guests is what McIntyre said fuels his drive to stay in front of the competition and has pushed him for more than 40 years. That drive also creates an atmosphere for their employees based on creativity and the need to be different.
"The millennial travelers and the ones coming behind them are looking for experiences," McIntyre said. "Our companies have been able to adapt to that and provide something that resonates with them."
McIntyre likes to share his hotel management experience with younger professionals and students and has been a visiting professor and guest lecturer at the University of Maryland, the University of San Francisco, Golden State University, the University of Denver, Boston University and OSU, where he is especially eager to work with students at his alma mater.
"I want to give back to OSU in a way that is preferably not distant," said McIntyre, who comes back to the Stillwater campus whenever he can. "It's energizing to sit in a classroom with a bunch of young people and help inspire them to realize how fun this career is."
McIntyre said he has no plans to retire anytime soon as long as the job remains challenging and – of course – fun. And when he's not traveling the United States visiting hotel, resort and conference properties, he's traveling with this 15-year-old twin daughter and son, Tiana and Colten, and wife, Tania, who have become a major hockey family. The twins both play on high-level traveling hockey teams, which means for Tania, the sport has turned her into a full-time hockey mom.
Extensive travel also allows McIntyre to visit adult daughters and grandchildren around the country. One daughter, Cristina Vail Smith, is a school principal in Florida and the mother of McIntyre's two grandchildren, and Lauren Marie Martel, a real estate broker, military family advocate and wife of an Air Force fighter pilot in New Mexico.
"I have always liked things that are challenging and avoided things that are predictable," McIntyre said. "Who wants to do the same thing every day?"
Contact: Jeff Joiner | Communications Coordinator | 405.744.2700 | jeff.joiner@okstate.edu