A pair of Spears School of Business alumni – Joseph Eastin of Dallas and Jennifer M. Grigsby of Edmond – will be among five Oklahoma State University graduates who are being inducted into the OSU Hall of Fame.
The OSU Alumni Association is hosting the induction ceremony Friday, Feb. 8, at the ConocoPhillips OSU Alumni Center. Induction into the OSU Hall of Fame is the highest honor bestowed by Oklahoma State University. It recognizes alumni and former students with outstanding lifetime achievements in society and professional life.
Eastin graduated from OSU in 1992 with a degree in business administration. Eastin then went on to receive his master's degree in business administration from the MIT Sloan School of Management in 2015.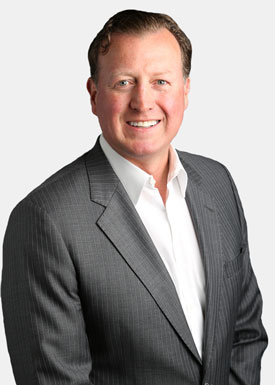 As chief executive officer, Eastin has been with ISN since its inception in 2001. Headquartered in Dallas, ISN is a software and service company that manages and combines performance, safety and compliance data for oil and gas, manufacturing and other capital-intensive organizations. ISN has about 600 employees and 70,000 subscribed companies in more than 80 countries. Prior to ISN, Eastin had experience across the telecom, engineering software and energy industries.
In addition to his role at ISN, Eastin continues to give back to his alma maters and the community he calls home. He serves on several boards at OSU, the American Board at the MIT Sloan School of Management and The Lamplighter School in Dallas. He has also served in multiple capacities with the Lone Star Chapter of the Young Presidents' Organization, including education chair and then chairman in 2016.
Over the past few years, Eastin has been recognized and honored by OSU and the Dallas community. In 2012, Eastin was inducted into the OSU Spears School of Business Hall of Fame. He was instrumental in establishing OSU's Eastin Center for Career Readiness, which provides students a professional, development framework to enhance their competencies and career readiness. In 2018, Eastin was invited to join the prestigious Salesmanship Club in Dallas, a service organization dedicated to transforming the lives of children.
During his leisure time, Eastin spends time with his wife, Monica, and four children. When he's not coaching or cheering from the sidelines of his children's extracurricular activities, Eastin is either enjoying the great outdoors or spending quality time with family and friends. He is also a life member of the OSU Alumni Association.
Grigsby graduated from OSU in 1991 with a degree in accounting. She earned a master's degree in business administration at Oklahoma City University in 1999 and currently serves as executive vice president and chief financial officer of Ascent Resources, LLC, an independent natural gas and oil company.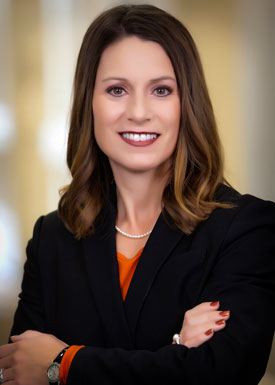 Grigsby began her career as an accountant for Deloitte & Touche, LLP and Commander Aircraft Company. She was hired by Chesapeake Energy in 1995 and ultimately served as the company's senior vice president of corporate and strategic planning and senior vice president, treasurer and corporate secretary. She went on to serve as CFO at American Energy – Woodford, LLC and chief executive officer at American Energy – Minerals, LLC. Grigsby is also a principal and co-founder of Amethyst Investments, LLC, a passive financial investment company.
In the community, Grigsby serves on the board of directors of the YMCA of Greater Oklahoma City, the Oklahoma Hall of Fame, the United Way of Central Oklahoma, Leadership Oklahoma City, the Petroleum Club of Oklahoma City and CrossFirst Bankshares. She is also a member of the Executive Committee of the Dean's Council for the Spears School of Business, the Eastin Center for Career Readiness Advisory Board and the OSU School of Accounting Advisory Board. Grigsby served as chair of the OSU Alumni Association Board of Directors from 2013-2015 and chair of the OSU Foundation Board of Trustees from 2015-2017.
Grigsby was inducted into the Wilton T. Anderson School of Accounting Hall of Fame in 2011 and the Spears School of Business Hall of Fame in 2013. One year later, she was recognized as one of the "100 for 100" graduates of the Spears School of Business and as a Distinguished Alumna by the Meinders School of Business at OCU.
Grigsby and her husband, Steve, reside in Edmond, Oklahoma, with their two sons – Reid, 18, and Jack, 15. She is a life member of the OSU Alumni Association.
This year's other inductees include AJ and Susan Jacques, and Neal McCaleb.
For more information about the 2019 OSU Hall of Fame honorees and the induction ceremony, visit ORANGECONNECTION.org/alumniawards.