OSU honored as national role model for diversity and inclusiveness
Wednesday, October 11, 2017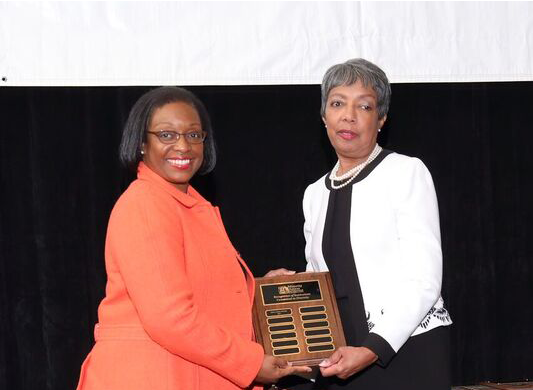 Oklahoma State University has been recognized for serving as a national role model in promoting diversity and inclusiveness throughout its system.
The Washington, D.C. based nonprofit agency Minority Access, Inc., honored OSU at its 18th Annual National Role Models Conference, held earlier this month in the nation's capital. Dr. Jovette Dew, assistant vice president for Institutional Diversity at OSU, attended the conference and accepted the award on behalf of the university.
This latest honor comes just months after OSU was recognized as one of 11 Diversity Champion colleges and universities in the nation, a designation is given by INSIGHT into Diversity magazine to denote an unyielding commitment to diversity and inclusion throughout campus communities, across academic programs, and at the highest administrative levels.
More than 70 diversity-related student organizations at OSU empower students to promote their heritage and become leaders. The university also supports K-12 programs that facilitate students' ability to successfully transition to college. A capital campaign within the Division of Institutional Diversity at OSU has raised $3.7 million over the past three years, which includes 25 new endowed, privately-funded scholarships, and anticipates an additional 10 in the near future, all focused on promoting a culture of inclusion.
Earlier this year, Dr. Jason Kirksey, vice president for the Division of Institutional Diversity and chief diversity officer at OSU, was recognized with the NADOHE 2017 Dr. Frank W. Hale, Jr. Distinguished Service Award. The award honors an individual who is distinguished in higher education, through a robust record of consistent service, for inclusive excellence; exercising innovative and courageous leadership; serving as a visionary in the field; and exemplifying the philosophy, principles, and practices of National Association of Diversity Officers in Higher Education, while contributing substantially to diversity and inclusive excellence in higher education.