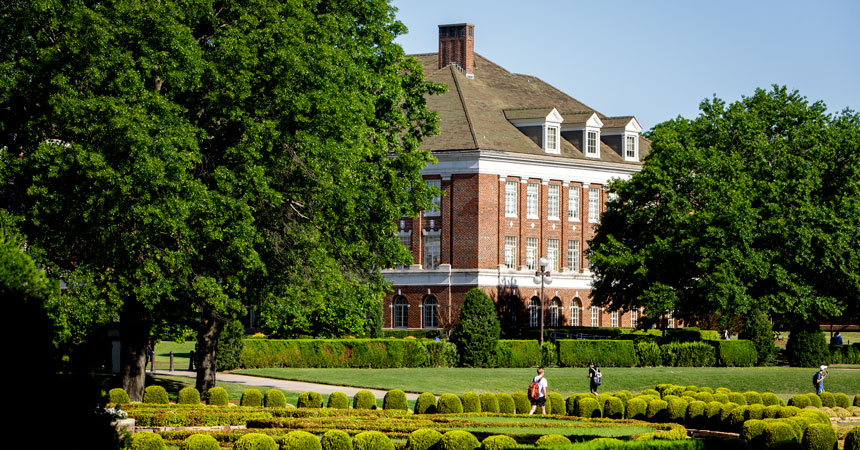 The OSU/A&M Board of Regents approved the fiscal year 2018 operating budget for the Oklahoma State University system during its regularly scheduled meeting today on the OSU Center for Health Sciences campus.
This year's $1.3 billion budget includes state appropriations of $183.7 million, a 6.08 percent or $11.9 million decrease from FY2017. Beginning FY2015, the total amount of state appropriations allocated to the OSU system has decreased by more than $57.4 million or 23.8 percent.
State appropriations now account for 14 percent of OSU's overall agency-wide budget, down from 20 percent three years ago. And, state appropriations now account for 25 percent of OSU's total education and general budget, down from 34 percent three years ago.
"Our board and administrators are committed to keeping the cost of a college education at all our institutions affordable," said OSU/A&M Board of Regents Chair Lou Watkins. "Following another challenging state budget year and another year of cuts in state appropriations, the OSU/A&M member institutions have taken difficult but necessary steps to maintain high educational standards and provide value to students and our state. We appreciate the work of our campus leaders."
As a result of the continued cuts in state appropriations, the budget for the Oklahoma State University system will include tuition and mandatory fee increases for the nearly 35,000 students at its five branch campuses: OSU-Stillwater/Tulsa, OSU Center for Health Sciences, OSU-Oklahoma City and OSU Institute of Technology.
"Raising the cost of our tuition is never the preferred choice," said OSU President Burns Hargis. "We realize the financial burden a tuition increase puts on our students and their families. We have increased scholarship dollars and offer other options to assist our students as we respond to our state's economic reality. Even with these increases, Oklahoma State remains one of the best values in the nation."
OSU tuition and mandatory fees are among the lowest in the Big 12 and well below the national average for land-grant institutions. OSU cost of attendance also is among the most affordable. In addition, only half of OSU graduates have student loan debt and the average debt amount is $24,095, significantly lower than the average nationally.
For the upcoming fall 2017 academic year, OSU-Stillwater tuition and mandatory fees will increase as follows (the annual dollar figure is based on 30 credit hours for undergraduate rates and 24 credit hours for graduate students):
Undergraduate – Tuition and Mandatory Fees
Oklahoma residents – 5 percent ($417 annually)
Non-residents – 5.9 percent ($1,332 annually)
Graduate -- Tuition and Mandatory Fees
Oklahoma residents – 6 percent ($462 annually)
Non-residents – 3.2 percent ($715 annually)
Oklahoma State will focus on finding new revenue to restore and sustain academic programs and lost faculty positions, student services, student/faculty/staff recruitment and retention, and campus infrastructure and operations.
As a public institution, OSU continues to be diligent in finding ways of reducing costs and being financially responsible. Since July 2007, OSU's energy management program has saved more than $44.9 million. The OSU system also has reduced costs by changing its purchasing card program, adding a self-insured health plan and outsourcing some services.
OSU's budget must now receive final approval from the Oklahoma State Regents for Higher Education.
For full budget presentation, click here
For other Board of Regents actions: