A former Disney executive, a rancher/philanthropist, a geoscientist, and a chief financial officer will share their insights for success with Oklahoma State University undergraduate students during commencement ceremonies set for Saturday, May 12, in Gallagher-Iba Arena.
Honorary degrees will also be presented to farmer and entrepreneur Cecil O'Brate and Grammy-winning soprano Leona Mitchell. The OSU Pipe and Drum Band will lead the processionals which start each ceremony.
"We're so very happy to welcome family and friends to come and celebrate this milestone accomplishment in the life of each of our students," said OSU President Burns Hargis." "The graduates will join a wonderful line up of commencement speakers for a day to remember. We also are pleased to present honorary doctorates to two individuals for their accomplishments and service to society."
Commencement ceremonies for graduate students will start Friday, May 11, at 1 p.m. for students from the Center for Veterinary Health Sciences, followed by OSU Graduate College ceremonies at 6:15 p.m. Both will be held in Gallagher-Iba Arena. Each of the graduate student ceremonies will be followed by a reception.
Four separate ceremonies are scheduled for undergraduate commencement in Gallagher-Iba Arena on Saturday, May 12, each for students from specific colleges at OSU. Receptions for each college will start one-and-one-half hours before each ceremony at locations listed online at commencement.okstate.edu.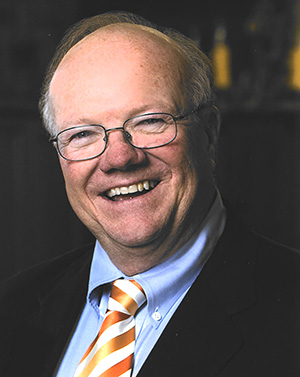 The first undergraduate ceremony will start at 9 a.m. for students from the College of Education, Health and Aviation, and the College of Agricultural Sciences and Natural Resources, and feature banker, rancher, oilman and philanthropist Ross McKnight.
McKnight graduated from OSU in 1971 with a bachelor's degree in animal science. He and his wife Billie have been devoted donors to OSU for many years, co-chairing a $360 million stadium campaign, a $1.2 billion Branding Success campaign, establishing a scholarship program for rural youth, and providing $25 million to endow performances at the new McKnight Center for the Performing Arts at OSU.
McKnight serves as director on the board of the New York Philharmonic and is chairman of the board of trustees for the McKnight Center for the Performing Arts. He and Billie have been married for 43 years and have two children, both of whom graduated from OSU.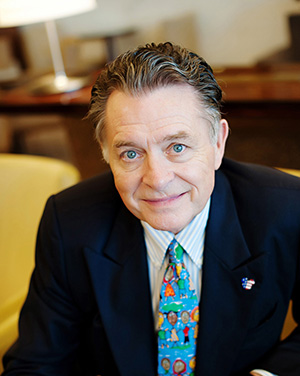 The second undergraduate ceremony is scheduled for noon for students from the College of Human Sciences and the College of Engineering, Architecture and Technology, who will hear from Lee Cockerell, the former Executive Vice President, Walt Disney World.
Cockerell served as Executive VP for the company for 10 years before his retirement, with responsibilities that encompassed a diverse mix of operations including 20 resort hotels, four theme parks, two water parks, five golf courses, a shopping village and nighttime entertainment complex, a sports and recreation facility and related support functions for each. He joined the Disney organization in 1990 after seventeen years with the Marriott Corporation and eight with Hilton Hotels. He is the founder of Lee Cockerell LLC, a business that specializes in leadership, management and customer service.
Cockerell majored in hotel and restaurant management while at OSU.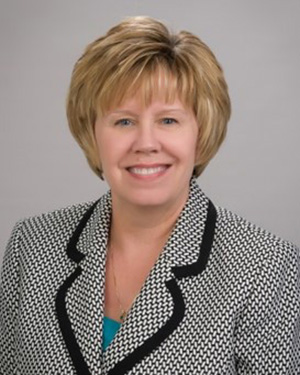 Undergraduates from the College of Arts and Sciences at OSU will hear from Patricia E. Walker, chief geoscientist for ExxonMobil Exploration Company, during the third ceremony of the day, which will start at 3 p.m.
Walker, originally from Tulsa and a self-described "Okie at heart," has lived in Houston for 32 years where she started as a production geologist and is now an administrator and chief geoscientist. She worked part-time as a geologic consultant from 1997 to 2004 balancing her career with raising a family. Over the years, Walker's assignments have included the Texas Gulf Coast, Alaska, South America, the Middle East, North Africa, Mexico, Russia and Australia. She is married to another geoscientist and has two adult children. She earned both a bachelor's degree and master's degree in geology from the Boone Pickens School of Geology at OSU.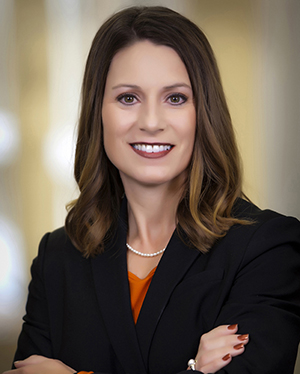 The final undergraduate ceremony of the day, for students from the Spears School of Business, will feature Jennifer Grigsby, executive vice president and chief financial officer for Ascent Resources, LLC, an independent natural gas and oil company focused in southern Ohio. The final ceremony begins at 6 p.m.
Grigsby graduated with a bachelor's degree in accounting from OSU in 1991, followed by an MBA from Oklahoma City University in 1999. She is a certified public accountant and chartered global management accountant, who spent almost 19 years with Chesapeake Energy Corporation in various executive rolls before going to work for two divisions of American Energy Companies and ultimately joining Ascent Resources. She is also a principal and co-founder of Amethyst Investments, LLC, a passive financial investment company in Oklahoma City. Grigsby, her husband Steve and their two sons are avid OSU Cowboys and OKC Thunder fans.
All ceremonies on Friday and Saturday, May 11 and 12, will be streamed live online from Gallagher-Iba Arena. Go to ostate.tv to witness your graduate's big day.