Two OSU candidates named finalists for Gates Cambridge Scholarship
Wednesday, December 11, 2019
Two candidates from Oklahoma State University have been named finalists for the prestigious Gates Cambridge Scholarship, an opportunity to pursue postgraduate studies at the University of Cambridge in the United Kingdom.
"The Gates Cambridge Scholarship is one of the most prestigious awards in the world — on par with the Rhodes and Marshall Scholarships," said Jessica Sullins, Henry Bellmon Office of Scholar Development and Undergraduate Research director. "We are incredibly proud to have two OSU students among this outstanding group selected for their academic excellence, leadership, and commitment to improving the lives of others. This dedication to civic engagement is distinctly valued by the Gates Foundation, and it speaks volumes that OSU students have been internationally recognized for qualities in line with the mission of a land-grant institution."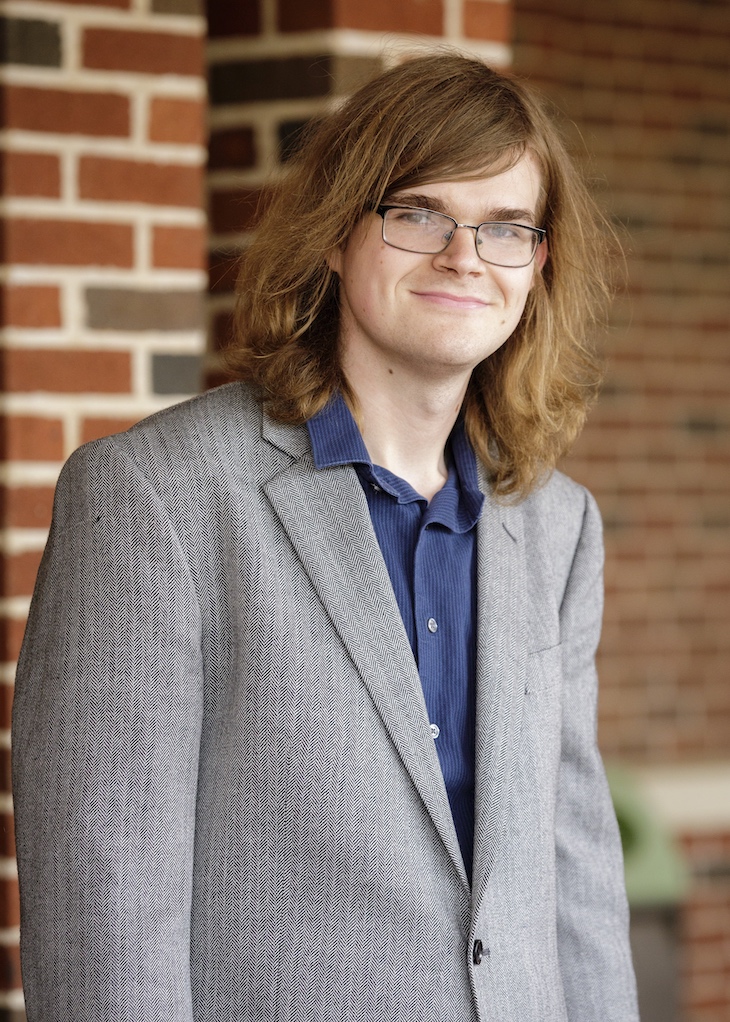 Cole Replogle is an Honors College senior from Broken Arrow, Oklahoma, majoring in mechanical and aerospace engineering with a minor in physics. His research focus is on hybrid gas-electric aircraft propulsion and developing systems that don't use hydrocarbon fuels. He has served as a leader of organizations related to his discipline, such as Engineers Without Borders, CEAT Solvers (an organization Replogle founded to encourage other undergraduates to become involved in research) and CEAT Mentorship. He also has participated in a cooperative education experience at L3 Aerospace Systems in Greenville, Texas, and performed combustion research at Purdue University. He was named a Goldwater Scholar in spring 2019.
"Being selected to interview for the Gates Cambridge Scholarship is a completely unforeseeable distinction," he said. "Oklahoma State has provided an excellent undergraduate education, and studying at Cambridge would provide me access to the finest education in the world. I've lived in Oklahoma my entire life, so the potential to move abroad is also an exciting opportunity for cultural exchange."
Replogle has been admitted to the University of Cambridge to pursue a master's degree in research in future propulsion and power.
While an undergraduate at OSU, alumnus Dillon Johnson was admitted to the prestigious Cambridge Scholars Program, participating in the "Counterinsurgency and Counterterrorism: The British Experience" course. He was president of the Student Government Association and CASNR Student Council, an undergraduate research assistant in agricultural economics and graduated summa cum laude from OSU in 2017 with dual degrees in plant and soil sciences and agribusiness. Since graduation, he has served as a staff and legislative assistant for U.S. Rep. Frank Lucas in Washington, D.C.
"I'm incredibly honored to be named a finalist for the Gates Cambridge Scholarship," he said. "Oklahoma State has a rich history of scholar development and success in programs like this, and I count myself fortunate to be in a position to potentially play a small role in that tradition. I was eager to share my passion for rural communities and the people who live there in my application and look forward to using this as a platform to continue to shed light on the very real issues facing these places."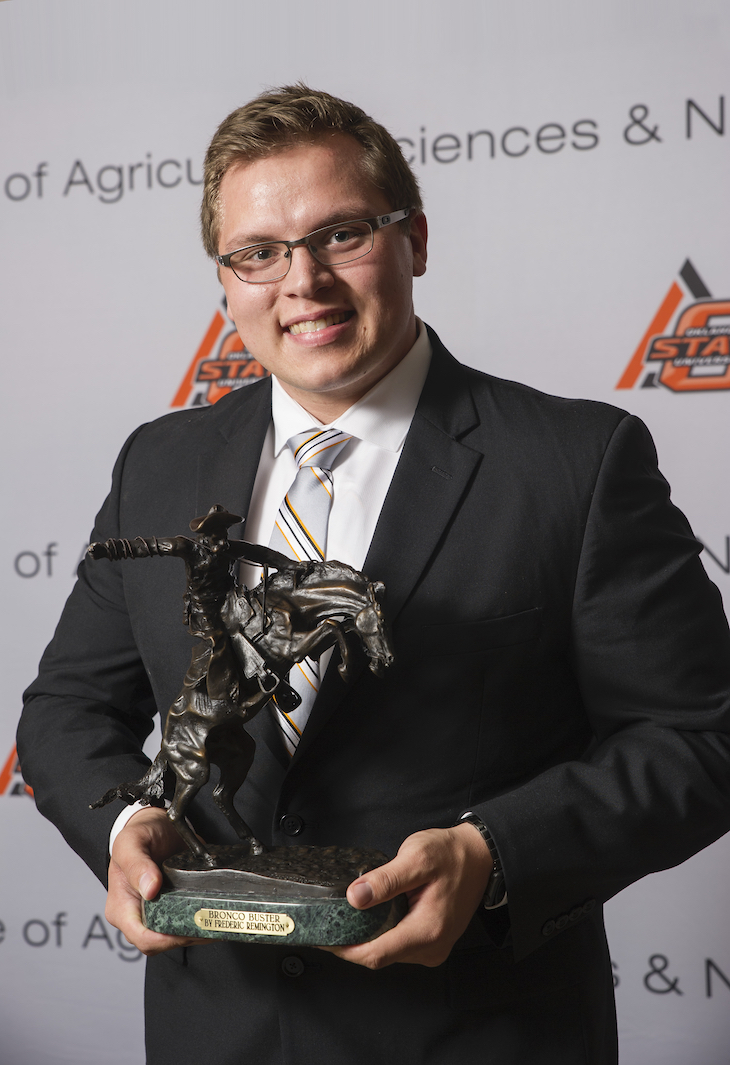 Johnson has been admitted to the University of Cambridge for a master's in philosophy in planning, growth and regeneration.
"Cole and Dillon are two of Oklahoma's best and brightest," said OSU President Burns Hargis. "We wish them the best as they continue competing for this prestigious opportunity."
Both Replogle and Johnson will interview at the Bill and Melinda Gates Foundation in Seattle Jan. 24-25.
The Gates Cambridge Scholarship program was established in 2000 with a $210 million donation from the Gates Foundation to the University of Cambridge. Scholarships are awarded on the basis of applicants' intellectual ability, leadership capacity and motivation to use their knowledge and talents to improve the lives of others.
In 2020, the scholarship trust will offer 80 comprehensive scholarships to applicants outside the UK; approximately 25 U.S. students will win a scholarship. The trust reports that approximately 4,500 students apply, and only 100 are selected to interview for U.S. awards.
The Henry Bellmon Office of Scholar Development and Undergraduate Research at OSU has long been a national leader and innovator in scholar development, assisting students seeking national and international scholarships and fellowships. The office also encourages student-faculty mentoring, undergraduate research and international study programs.
MEDIA CONTACT: Jessica Sullins | Henry Bellmon Office of Scholar Development and Undergraduate Research director | 405.744.7313 | jessica.sullins@okstate.edu