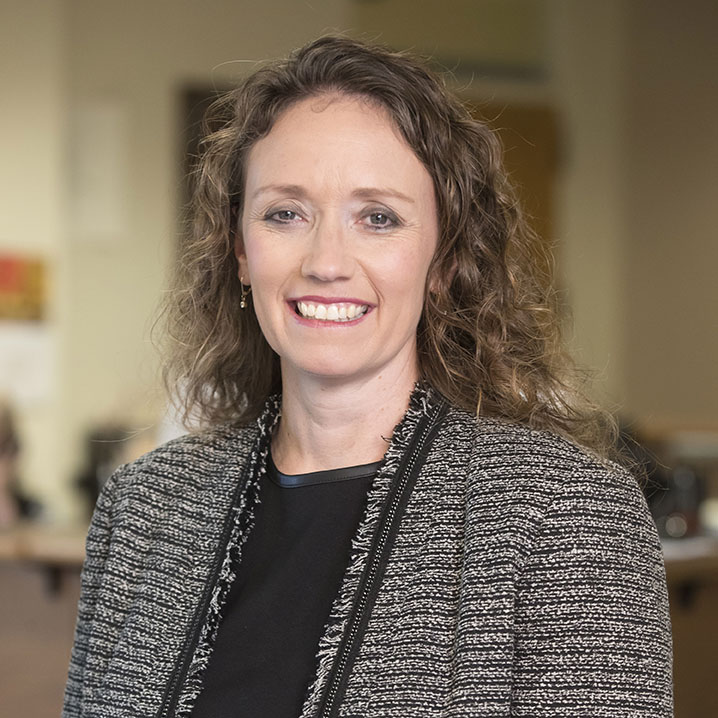 The Asian Longhorned Tick – In Oklahoma?
Friday, September 4, 2020
Originally from eastern Asia, the Asian longhorned tick, Haemaphysalis longicornis, has successfully established itself in Australia, New Zealand, several Pacific Region island nations and now the United States. A tick found on a sheep in New Jersey in 2017 was thought to be the first one in the United States; however, further analysis found the tick in samples from as early as 2010.
In 2018, researchers at Oklahoma State University's College of Veterinary Medicine identified the tick species on a dog from an Arkansas county on the Oklahoma border. Currently, the species has been reported in 14 states, but not Oklahoma.
The Asian longhorned tick can affect people, pets, livestock and wildlife. Relatively small in size as compared to native ticks, it is a three-host tick. It spends 90 percent of its life off the animal. Larva, commonly called seed ticks, feed on smaller animals. The nymph and adult stages feed on larger animals including humans and cattle. The four most common animals this tick has been found on within the United States are dogs, white-tailed deer, raccoons and cattle.
The female tick can reproduce without mating and may produce 1,000 to 2,000 eggs at a time. A single female tick can create an established population in a new location in two to three weeks.
High humidity areas regularly visited by grazing livestock, such as wooded or tall grass areas, are more likely to sustain the tick. Dehydration is one of the most limiting factors in tick populations, which could limit the spread of this species to western Oklahoma.
Severe infestations of the Asian longhorned tick in cattle can lead to death from the stress of excessive blood loss. Production losses including decreased milk production and growth are substantial. The Asian longhorned tick has also been recognized as a vector for multiple diseases of both humans and animals including viral, bacterial and protozoan agents.
In other countries, the tick is the primary vector of Theileria orientalis Ikeda genotype in cattle. The protozoan causes clinical signs similar to anaplasmosis — anemia, fever, lethargy, jaundice and death. The mortality rate for cattle infected with Theileria orientalis Ikeda genotype varies from 3 to 90 percent. Theileria oreintalis Ikeda genotype has been identified in Virginia and West Virginia. Research is continuing into the connection between the Asian longhorned tick and Theileria orientalis Ikeda genotype in the United States.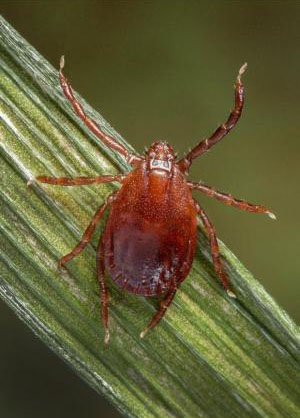 Treatment and preventative measures for the Asian longhorned tick are similar to those used currently for other ticks in the United States. Most modern tick-control products are effective against this tick. Producers should select products as directed by their veterinarian. Pasture management programs may be effective control measures. Controlled burning and mowing pasture boundaries adjacent to wooded areas may also be useful.
If producers suspect that a tick is different from other ticks seen previously in their area, then the tick can be submitted to one of three labs at Oklahoma State University for identification. Veterinarians, as well as OSU Extension educators, can assist with the submission process.
The best method for tick submission is to place the tick into a sealable vial with 70 percent ethanol. The sample should include where the tick was collected (GPS coordinates or street address), type of animal or if it was collected from a person, and the date of collection. All of this will be required for identification. If a possible tick is presumed to be the Asian longhorned tick, then the Oklahoma Department of Agriculture, Food & Forestry will be notified as to the location of the positive tick sample.
STORY BY: Dr. Rosslyn Biggs, an assistant clinical professor at Oklahoma State University's College of Veterinary Medicine. She earned her DVM degree from Oklahoma State University and currently is a beef cattle extension specialist and director of continuing education.
MEDIA CONTACT: Derinda Blakeney, APR | OSU College of Veterinary Medicine | 405-744-6740 | derinda@okstate.edu