OSU wins national diversity honor for 10th straight year
Monday, September 20, 2021
Media Contact: Mack Burke | Editorial Coordinator | 405-744-5540 | mack.burke_iv@okstate.edu
Oklahoma State University is in rare company when it comes to the recognition it garners from its work in diversity, equity and inclusion.
OSU has been named a recipient of the 2021 Higher Education Excellence in Diversity (HEED) Award from INSIGHT Into Diversity magazine. With that, OSU has become one of just seven schools to receive the honor for a 10th year in a row.
OSU President Kayse Shrum said receiving the award from the oldest and largest diversity magazine in higher education for so many years showcases the inclusive environment that OSU has worked to build for its students, faculty and staff.
"Winning such high profile recognition for a decade straight is reflective of the inclusive community we have here at Oklahoma State University and the hard work that continues to ensure that everyone feels welcome and valued," Dr. Shrum said. "We are committed to diversity, equity and inclusion and will continue to uphold those values in all that we do."
Dr. Jason Kirksey, vice president for institutional diversity at OSU, said receiving the award is an honor and it validates the work happening at OSU.
"This prodigious 10-year acknowledgement of OSU's commitment to sustaining and enriching our culture of inclusion is unprecedented in the state," said Kirksey, who is also OSU's chief diversity officer. "Only a select few institutions across this nation can legitimately claim a parallel measure of achievement. Our efforts are reflective of exceptional institutional administrative support and governance in partnership with an inspired and forward-thinking university community of students, staff, faculty, alumni and others.
"The entire OSU Family is extraordinarily proud of this historic progress, however, we remain equally immersed in the tasks of keeping our sleeves rolled up and working even harder over the next decade to continue building a university community, state and nation that facilitates inclusion and fosters belonging. At OSU, we cultivate creativity and illuminate innovation to make a brighter and better world for all."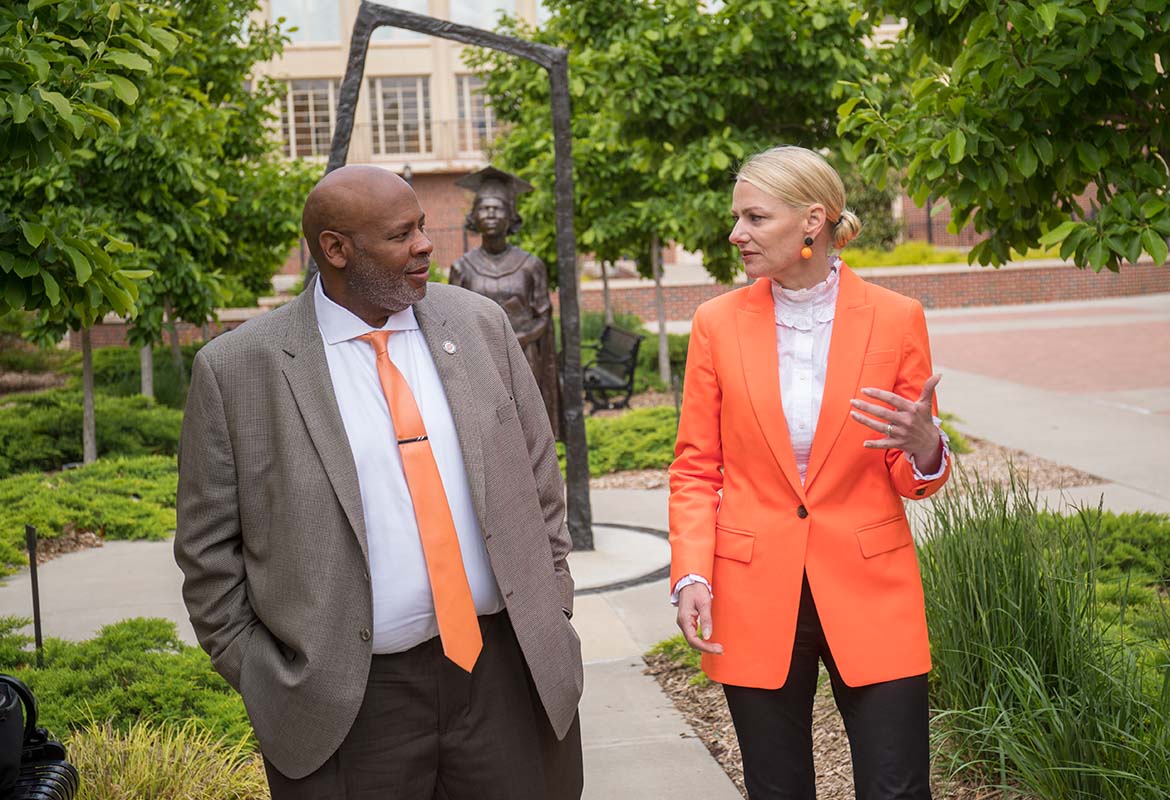 The HEED Award is open to all colleges and universities across the U.S. and Canada. It measures institutions through initiatives, programs and outreach; student recruitment, retention and completion; and hiring practices for faculty and staff.
The HEED Award is the only national award that honors individual higher education institutions for being outstanding examples committed to making diversity and inclusion top priorities across their campuses.
Lenore Pearlstein, publisher of INSIGHT Into Diversity, said OSU is exemplary in its work every single year and should be proud of seeing those efforts honored with the HEED Award for a decade straight.
"Under the leadership of Dr. Jason Kirksey, OSU is a standout among their peers," Pearlstein said. "Year after year, we see innovative and successful strategies being used to strengthen the campus-wide commitment to diversity, equity and inclusion. The entire institution should be so proud of being recognized for 10 years in a row as a HEED Award winner and also for being one of only a handful of schools across the U.S. to receive the additional distinction of being recognized by INSIGHT Into Diversity as a Diversity Champion."
The last decade has seen Kirksey launch several initiatives for OSU's diversity efforts, including a 5-year campaign to provide support for students of color, primarily African Americans. The campaign, started in 2014, surpassed its $1.65 million goal by nearly $5 million for a total of $6.4 million raised by 2019. It has created more than 50 new endowed scholarships so far.
"​​This nationally prestigious recognition from INSIGHT Into Diversity for a decade of dedication, determination and drive in not just engaging in this incredibly challenging work, but more significantly for consistently broadening and deepening our commitment to inclusive excellence is a tremendous honor, and one we accept and acknowledge with extreme humility," Kirksey said.
"We understand and appreciate that the meaningful and transformative impact of our work continues to elevate OSU as a beacon of light and hope for what can be accomplished even in the midst of what might seem like impossible times."